UIndy Department of English keeping united through creative solutions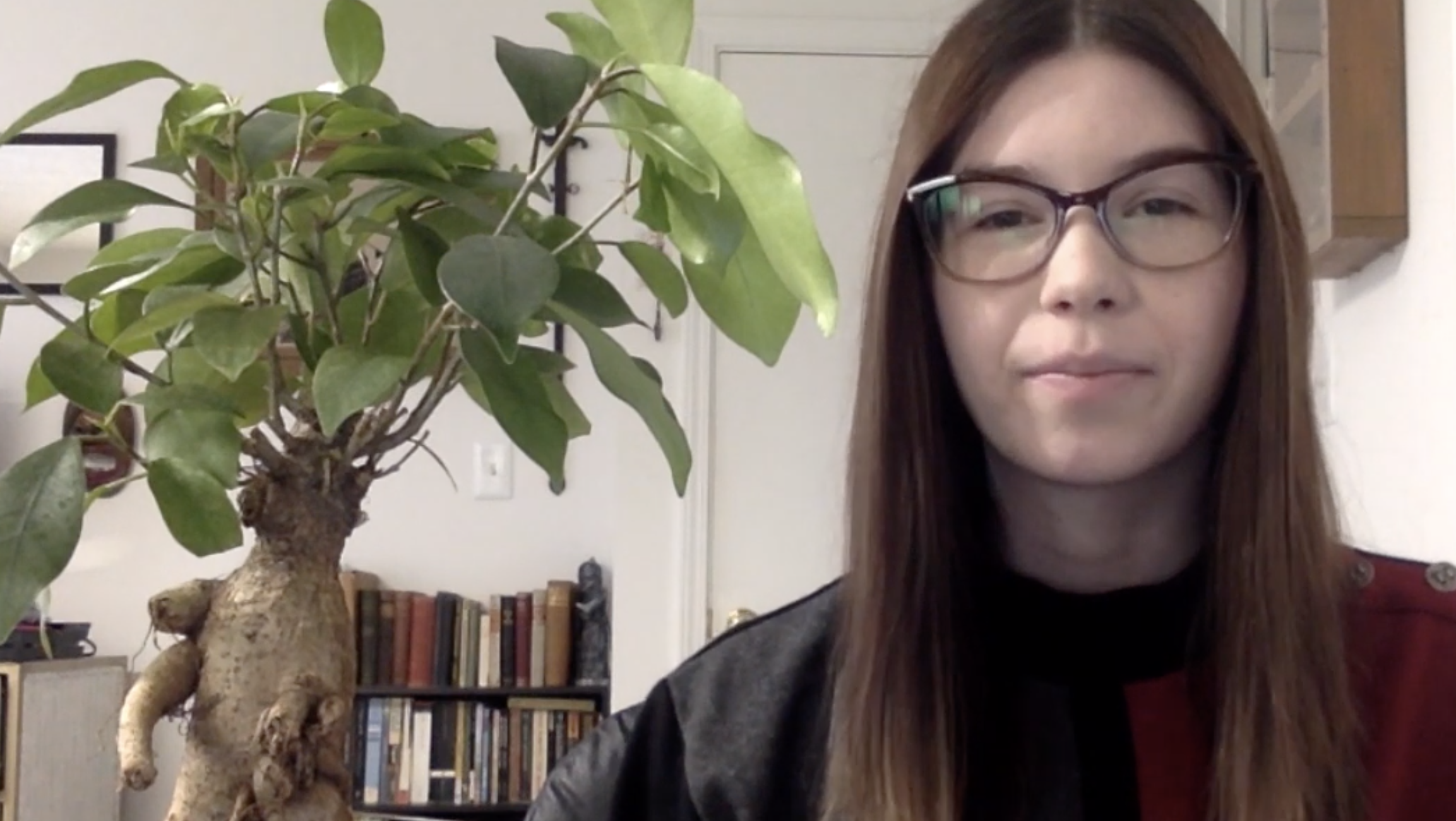 By Savannah Harris
This winter semester, both poetry writing workshop (ENGL 370) and advanced poetry writing workshop (ENGL 470), taught by Associate Professor of English Dr. Liz Whiteacre, were tasked with creating poems that responded to various themes, prompts, and styles. After the class finished their construction, we arranged them together into chapbooks that reflected our work and represented our various sources of inspiration. Due to the Coronavirus pandemic, we could not finish out our final poem presentations in person, but UIndy Communications & Marketing came up with a creative solution that allowed us to share our hard work with the Greyhound community in an inventive way.
The "Poems from Home" project was presented to each student as an optional opportunity for practice in public poetry reading, an essential skill for any growing writer who is interested in sharing their work. We each chose a poem, either one we wrote or that of a well-known poet, to record ourselves reading. It was intended to be impactful and carry a positive message to encourage ourselves and our listeners during these uncertain times. My English major friends are extremely talented and I knew this project would turn out to be a wonderful expression of our individual and collective creativity.
The poem I chose to read, "The Seed of a Bonsai Tree", is also the first poem in my own chapbook. It deals with the dichotomies between winter and warmth, fear and peace, and, most importantly, the idea that through every difficult situation is the universal certainty that we will persevere. It can be hard to keep this in mind with everything on pause, but a similar message of hope threads throughout each poem chosen by my fellow students. It shows that no matter what obstacle we are facing, creativity and unity are a constant—especially here at UIndy!
Click the video below to watch: