Lilly Endowment grant brings Six Sigma process to fruition at UIndy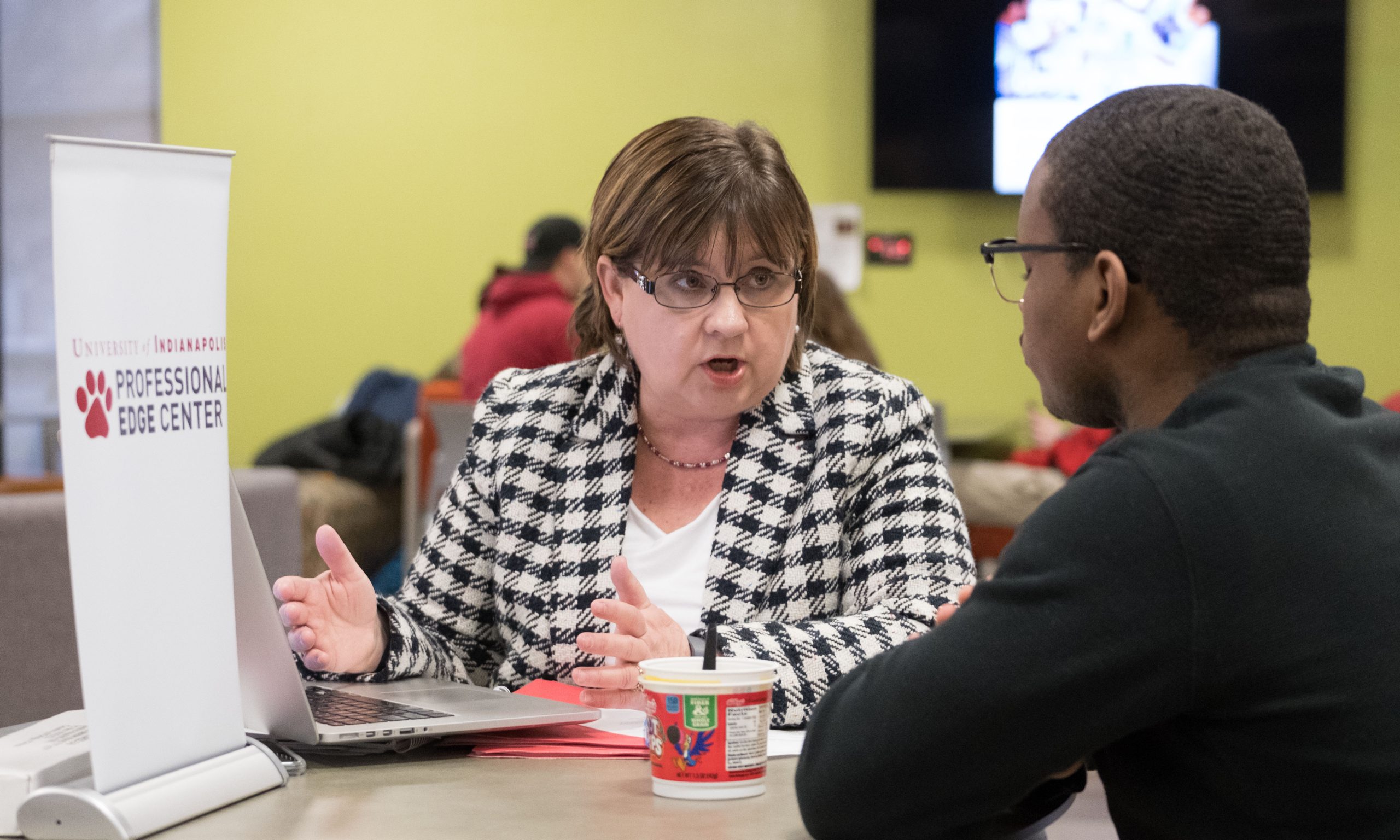 In early 2021, the University of Indianapolis received a grant of $9.8 million from Lilly Endowment Inc. through the competitive Phase 3 of its initiative, Charting the Future of Indiana's Colleges and Universities.
The grant supports a collaborative effort coordinated by the University of Indianapolis and partnering universities to improve student retention through the use of data analytics to create unique models that increase graduation rates, and year-to-year retention rates at each of their institutions. The universities will use customized predictive models to identify students who may leave their schools and their possible reasons for leaving. The grant will allow the schools to provide appropriate interventions which will enable them to more effectively utilize their resources to retain students.
"By creating data-driven models that help us understand more clearly why and when a student is likely to leave, we will be better able to design interventions and programs to increase and assist them in completing their degrees," said Robert L. Manuel, University of Indianapolis president. "True change is championed by sustainable process optimization across the entire University."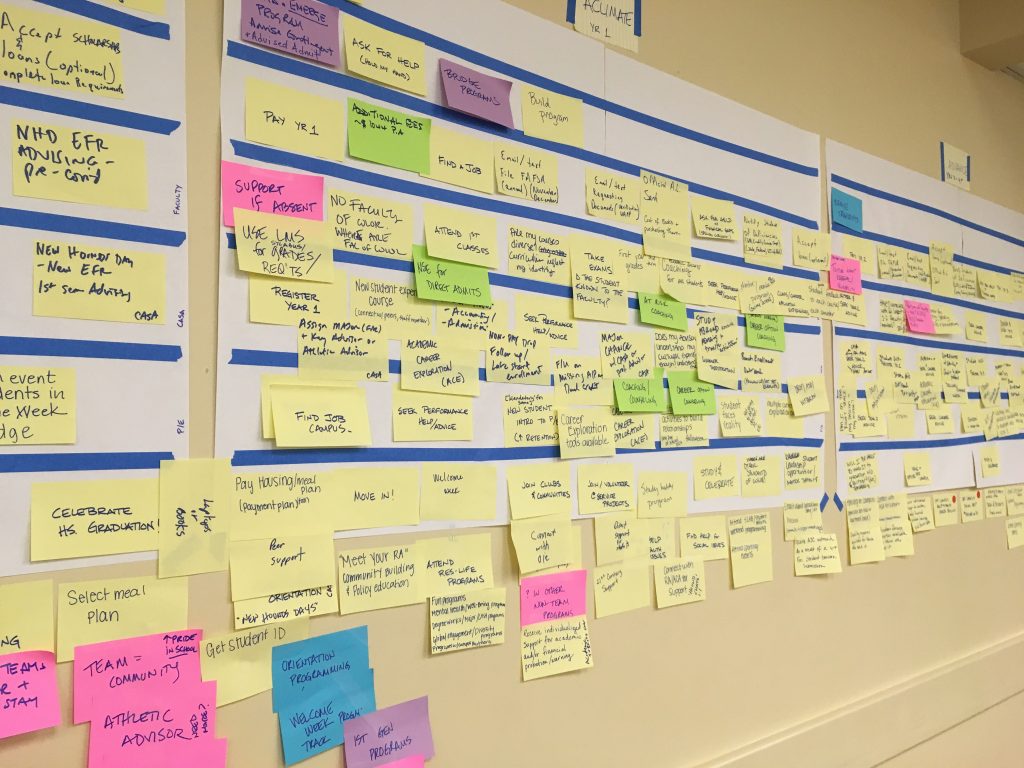 Mapping the student experience as part of the Six Sigma assessment
Better use and integration of data into student retention efforts must be paired with improved processes and programs that support students who are identified by the model as at risk. The UIndy process improvement team, formed through Phase 2 work, will lead each school through a holistic approach to assess processes that currently exist and those that do not exist but should. Streamlining administrative and student support functions will maximize the information provided by the model and minimize the administrative burden for the individual and the school overall. Most importantly, it will ensure the necessary interventions are available when a student is identified as being at risk.
To further build on the work of Phase 2 and ensure sustainability, these efforts will be spearheaded by the UIndy project team and supported by consultant Lean Six Sigma Master Black Belt subject matter experts.
What is Lean Six Sigma?
Lean Six Sigma is a process improvement method that relies on a collaborative team effort to improve performance by systematically removing waste and reducing variation.
For UIndy this means creating an environment where students have a consistent experience across their time at UIndy—regardless of where they are in their academic career. These projects to improve operational efficiency have been carefully selected to bring the largest gains in recruitment and retention.
At UIndy, four retired Lilly executives who are Six Sigma "master black belts" will be training the UIndy project leadership team, who themselves have a "green belt" certification.
During the ideation phase of the process improvement projects, eight people from around campus were brought in as stakeholders. These included representatives from Student Affairs, Academic Advising, Financial Aid, the President's Office, and other areas. The group worked together to come up with project ideas that would provide substantial benefit to the University's retention efforts; as well as benchmark current performance.
"The goal for these projects was sustainability, and the ability to provide long-term impact," said Kate Coffman, project director of the Charting the Future grant. Overall, the group selected eight projects to implement, with the goal of optimizing processes and increasing student retention.
Overview of Process Optimization Opportunities:
Eliminate Financial Aid Barriers to Facilitate Enrollment
The Financial Aid process can be overwhelming and cumbersome. Potential barriers to access and engagement include the application process, preliminary financial aid package, timing, and verification process. In addition, process elements may be internally challenging with handoffs across multiple groups (Admissions, Financial Aid, Bursar, etc). Green belts will work with the Financial Aid Office to simplify and streamline processes with a focus on student-centric customer service.
Simplify the Bill Pay Process
Each year students arrive on campus and are not allowed to move in due to outstanding bills. This does not create the welcoming experience new students should receive, as they are often turned away at move-in and sent to the administration building. The green belt will work with the Business Office, Admissions, and New Student Programs to improve communication and the bill pay process to ensure all new students are ready and able to start their UIndy education. Process learnings may be applied to year-over-year processes for an improved experience beyond the first year.
Optimize the use of the Federal Work Study Program
There is a lack of understanding by students on how to access or utilize federal financial funds. The green belt will work with both Financial Aid and the Professional Edge Center to develop and improve the process to identify students with Federal Work Study funds, connect to on-campus employment and leverage funding to help make UIndy affordable for students.
Right-size and Integrate Prospective Student Communications
Students receive many messages via email and text, with a recognized tendency to ignore all messages—even though some are essential for deadlines, Financial Aid, and Student Affairs/orientation activities. The communication to prospective and accepted students must be harmonized, streamlined, and intentional to increase signal-to-noise ratio. Consider specific language/elements for specific groups (First generation, Transfer, International) as well as options for channels (email, phone, text, website link, etc).
Define Process to Support Student Issues with an Easy and Intuitive Entry Point
When a student has an issue, it is up to them to figure out where to go to resolve the issue, and the answer is often fractured, with many issues that are co-mingled. A pilot of a pop-up solution center was conducted last year, resulting in new insights of common problems with regards to their complexity to resolve. Consideration of processes, resources, location, tracking and application, and participating groups for a robust solution center are to be explored.
Streamline the Transfer Student Credit Articulation Process
Articulation of credits for transfer students, dual credit, or international students is challenging and fragmented. This process should be addressed to gain consistency, efficiency, and effectiveness with appropriate student accountability and self-advocacy. Issues captured in conversation include fragmented ownership, inconsistent process, multiple submissions of transcript prior to processing, advocacy of credits by student or advisor, and repeated courses because credits didn't articulate. The leading green belt will work with the Provost, Deans, CASA and others to create a streamlined, consistent and efficient process.
Streamline the Housing Process for Incoming Students
Housing on campus can be an attractive and supportive element in establishing community. Available LLCs and housing options can be a strategic advantage, if students are informed and can select into these communities easily. Students expressed concern that the process of selecting housing as an incoming student (freshman, transfer, international) is complicated, with multiple steps and no clear map or knowledge base to help navigate. The impact of a first-year residence hall experience, including the roommate selection, has been identified as a fall-out factor particularly for first-year retention.
Eliminating Overly Segmented or Overlapping Student Admissions Categories; Study Effort/Impact of Student Admissions Process
Multiple programs have been established to assist students with specific needs based on attributes/ demographics. So much segmentation has occurred, however, that students may be enrolled in multiple programs. Support groups are challenged to understand the difference of programs with expected effort based on the program elements. The impact/value on retention and student success is not well defined, and perhaps the value is not commensurate with the effort. Evaluation for potential streamlining and focus on retention of students is recommended.