Residence Life launches fourth living-learning community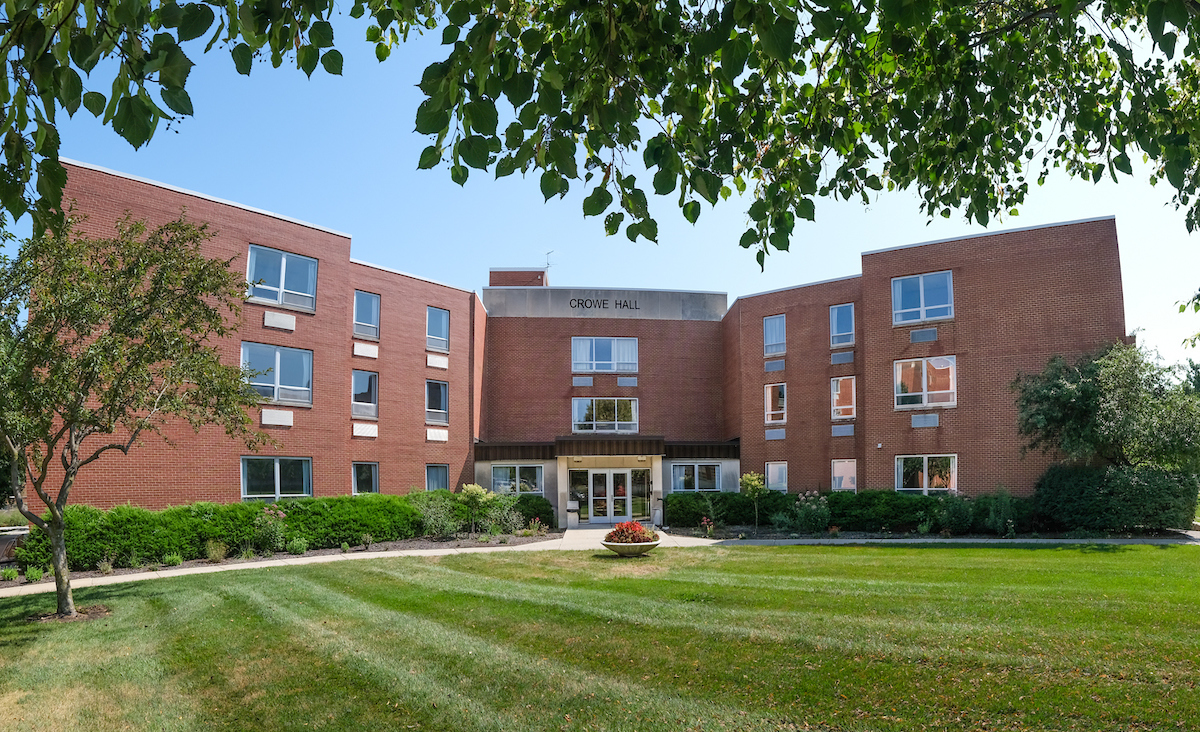 "I have gained some wonderful friends who share the same academic interests as me. I have also been able to academically challenge myself." 
That's the idea behind four Living-Learning Communities (LLCs) at the University of Indianapolis. 

The newest LLC, Umoja Scholars, was named after the Swahili word for "unity" and is designed for first-year students who identify as Black, African-American, or within the African diaspora.
Residence Director Rishawnda Archie co-created the Umoja LLC and will teach the new student experience during the 2020-21 academic year. She also advises the Project Regalia student organization.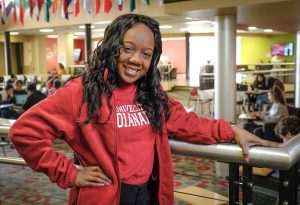 Archie was looking for ways to retain students of color and help students feel like they belong. She conducted focus groups with UIndy students to make sure the plans for the LLC were tailored to address specific needs. Launching in Fall 2020, the Umoja LLC is full with a waitlist for women, with spaces still available for men. 
"I'm excited to help Umoja Scholars learn more about their culture, have dialogues about their experiences, and connect to mentors and allies on and off-campus," she said. "I'm also looking forward to seeing what the resident assistants' program and what activities they're coming up with for students."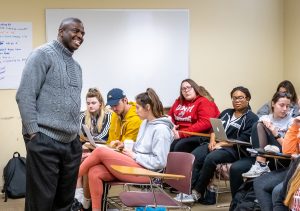 As the faculty sponsor for Umoja, Terrence Harewood, associate professor of multicultural education, will lead activities in the Indianapolis community, such as visiting the Madam C. J. Walker Building, Dr. Martin Luther King Memorial Park and Crispus Attucks High School. 
"My goal is to support Umoja scholars in successfully navigating their transition to and through college through a focus on healthy racial identity development," Harewood said. "I want to help the scholars recognize and utilize the assets they bring with them from their families and communities to foster productive social and academic outcomes."
Resident Director Vanesha Blackburn will oversee the Umoja LLC housed in Crowe Hall. 
"The students' experience in the residence hall will make a profound difference in their collegiate journey. I am excited to work with each resident to create an exciting, fun, comfortable, and familiar space for them," she said.  "I want this to be their home away from home, a place where they can engage their peers, discover their racial identities, and explore unknown avenues to aid their college experience," she said. 
Three additional LLCs at UIndy are tailored for students in the Ron and Laura Strain Honors College, the R.B. Annis School of Engineering, and the School of Nursing. Each community has a designated area in the residence halls and students share at least one common course per semester. 
Retention of first-year students is a primary focus for each LLC. Over 90 percent of LLC students from the 2019-20 academic year plan to return to campus in Fall 2020.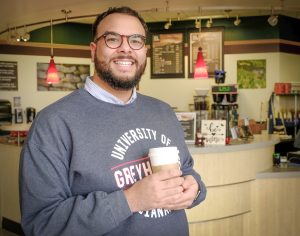 Assistant Director of Residence Life Kyle Johnson oversees the LLC programs at UIndy. While 2020 has presented unexpected challenges, Johnson says the entire Student Affairs team is "doing everything we can to provide the best experience possible for students." That includes a summer engagement plan with virtual check-ins for incoming students, faculty sponsors, and August kick-off events that provide opportunities to engage while observing safety measures related to COVID-19. 
The benefits of being in an LLC include early move-in, off-campus activities, like a walking history tour of Garfield Park, a dedicated staff of students, customized wraparound services, like self-care courses for nursing majors, networking opportunities, and special events like Pizza with the Prez, a leadership workshop, a community service event, and an end-of-the-year celebration. 
There are no additional costs associated with being in an LLC—just additional benefits. Click to learn more about LLCs at UIndy. 
Here's what some Greyhounds have to say about their LLC experience:
"I was in class with the people who lived on my floor, so I was able to ask them questions before I went to my professor and typically someone was able to help me! I also established connections with faculty."
"I learned how to create new and meaningful relationships with my peers."
"I gained a strong group of friends that I can work with throughout my college time. Also, I increased my ability to retain information by helping others in the LLC."
"I found a brand new community and family that I'll never forget!" 
LLCs in the United States have historically been built around privilege, but Johnson has other plans in mind. 
"As we move forward, we're interested and committed to adding more communities for underrepresented populations.
Learn more about Living-Learning Communities at UIndy. 
*If you're a UIndy faculty or staff member who is interested in proposing an LLC, please contact Kyle Johnson at kyjohnson@uindy.edu. While the formal process begins during the Fall semester, we are happy to begin the conversation now.