John Berners collaborates with faculty, alumni on Christel DeHaan tribute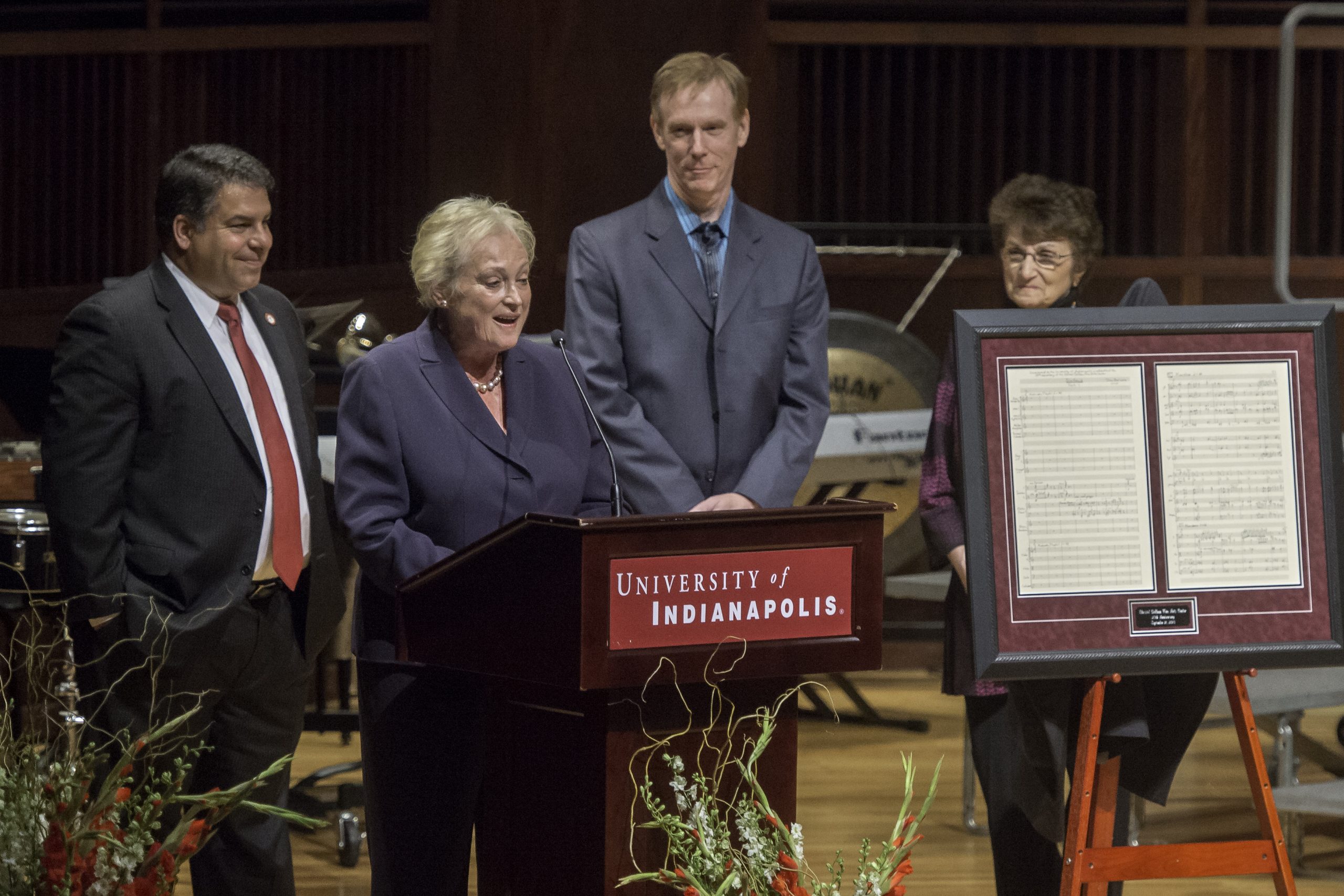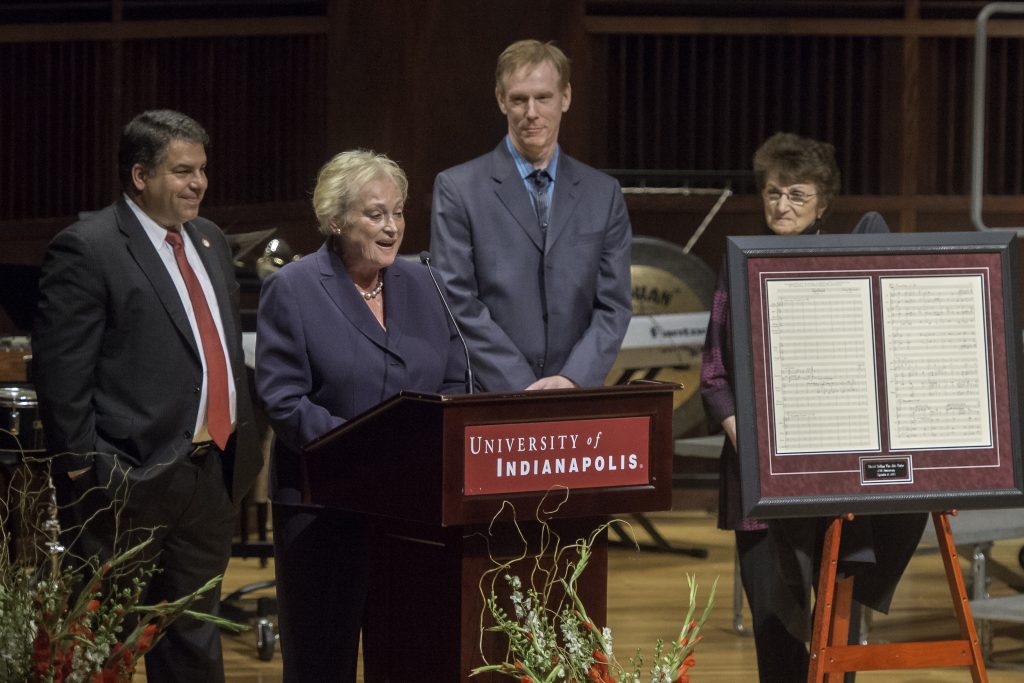 When Dr. John Berners, professor of music, heard about the passing of Christel DeHaan he knew he wanted to honor her in some way. It is impossible to walk through the University of Indianapolis without seeing the impact DeHaan had on the campus – from the beautification of Smith Mall, the creation of programs and scholarship opportunities inside the School of Education, the Center for Aging & Community, support for the creation of the Indianapolis Quartet, scholarships for students from Christel House Academy to attend UIndy, and of course the Fine Arts Center that bears her name. "We in the music department hear Ms. DeHaan's name every day," Berners said.
DeHaan was a true renaissance woman, her work and impact touching many different areas. She was a University of Indianapolis Board of Trustees member, and Board Chair, from 1990 to 2008. "She is famous in Indianapolis for her support of the arts," Berners said. "But reaching far beyond that, she was also a global leader in education and anti-poverty initiatives like Christel House."
In creating his tribute, Berners first selected a poem which he would eventually set to an original music composition. He chose "Wandrers Nachtlied," written by the famous German poet Johann Wolfgang von Goethe. Berners chose a German poem because of Ms. DeHaan's German roots and the strong German classical music tradition which includes composers like Bach, Haydn, Beethoven, Schubert and Brahms. "We can see from her support that classical music was highly valued by Ms. DeHaan, so I liked the idea of trying to set a German poem to music in that same vein," Berners said. "The poem is so beautiful and contemplative, about peace descending over the mountains in the evening, that it seemed to me appropriate."
Berners enlisted the help of two Global Languages and Cross-Cultural Studies faculty members, Drs. Gerburg Garmann and Paul Levesque, to make sure that they agreed the poem would be an appropriate selection. "I wondered if the poem was overused and might be considered cliché, but I was relieved they felt it was fine," Berners said. "I also asked them about the rhythm of German pronunciation in one spot, and about an unusual poetic form of a word that Goethe used."
Once he settled on the poem, Berners went to work creating an original composition to set the poem to. After it had been written, he had more help from UIndy faculty and alumni in bringing the tribute to life. Dr. Daniel Narducci, adjunct music faculty, sang accompanied by his son, Nicolas Narducci, on the piano. In another recording, UIndy alumni Dakota Miller '13, mezzo-soprano, and Matthew Bridgham '13, piano, performed the tribute.
"I was inspired to write the song for Ms. DeHaan because I had met her when I wrote some music for the 20th anniversary of the Christel DeHaan Fine Arts Center, she was funny and easygoing and I enjoyed our talk," Berners said.
Given the far reach of Christel DeHaan's impact, it is only fitting that so many people— across disciplines— were willing to aid in the composition of this tribute, from idea to execution. Please enjoy the recordings below:
Video featuring Dakota Miller and Matthew Bridgham:
https://www.youtube.com/watch?v=y-yQujcdxWE