Paul Salamh recognized by NSCA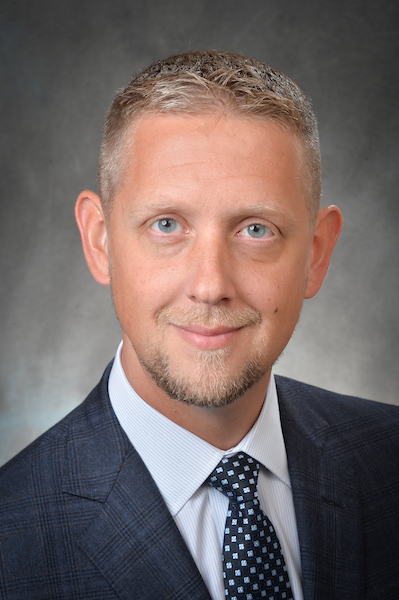 The National Strength and Conditioning Association recently announced that Dr. Paul Salamh, assistant professor in the Krannert School of Physical Therapy, has been selected as the NSCA's SCJ Editorial Excellence Award winner for 2020. Salamh becomes the 22nd recipient ofthe award, which has been handed out since 1999. Award winners are selected by SCJ Senior Editorial Staff based on their contributions as a reviewer to the NSCA's Strength and Conditioning Journal.
The NSCA highlighted Salamh's research and teaching expertise in the areas of the shoulder complex and sports medicine. Salamh has been an invited lecturer both nationally and internationally bringing the most current evidence-based ideas and practices to a variety of healthcare professionals around the world. He sits on the editorial board for the Journal of Clinical Trials in Orthopedic Disorders and is a review editor for Injury Prevention and Rehabilitation. Additionally, Salamh has authored over 35 peer-reviewed journal articles.
Due to the cancellation of the year's National Conference because of the public health concerns of COVID-19, Salamh will receive special recognition of his 2020 accomplishment at the 2021 Annual NSCA National Conference which will be held next year in Orlando, FL from July 7 – 10.