Community Gardens work continues this fall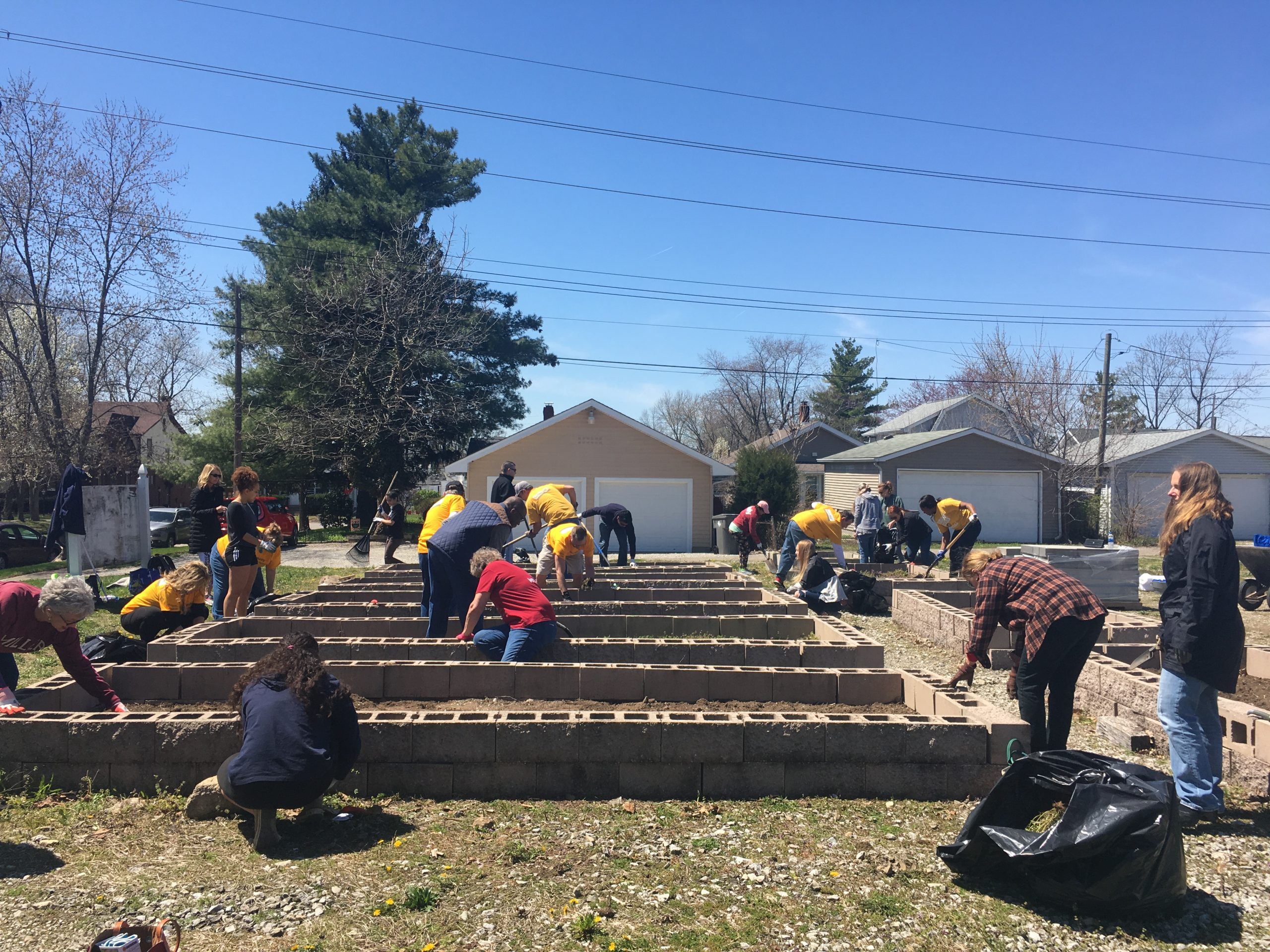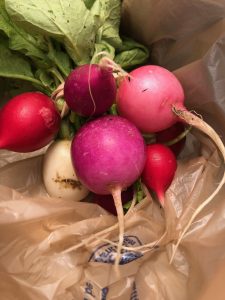 This summer UIndy students worked hard to nurture the community garden, as it played a critical role in helping the surrounding neighborhoods stay food-secure during the pandemic. Bronwyn Getts '23 (public health education & promotion) and Gavin Craig '20 (music) handled daily tasks like watering, weeding and pest control.
"The most fulfilling part of the garden is knowing that the seeds we put into the ground have grown into nutritious foods that feed members of the community in need," Getts said. "This year we distributed over 500 pounds of produce to the Light of the World Church and the Villa Baptist Church,  both of which had community food programs." 
The community gardens were launched in 2017 with the goal of bringing access to fresh produce to the surrounding neighborhood. The project is part of an ongoing partnership between the University of Indianapolis and Community Health Network to provide health- and wellness-related opportunities to the Indianapolis southside. SoIndy has played an important role in the partnership, along with Community Hospital South and Purdue Extension.
Interdisciplinary collaborations are a key part of the project's success. Last August, UIndy Social Practice Art students activated the gardens for a class project. During the past two years, garden interns have represented majors from across campus, including public health, environmental science, psychology and music. Gurinder Hohl, University of Indianapolis and Community Health Network partnership director, and Kevin McKelvey, professor of English and director of the Social Practice Art Program, are advisors for the community gardens.
McKelvey is proud of the garden's progress. "We've been working the last year or two to improve the soil health and add infrastructure like drip-line irrigation, and now we're seeing the results of that," he said. "What were originally plans and proposals are now a reality with over 200 pounds of fresh produce each week that we deliver to Villa Baptist Church Food Pantry in the Bean Creek neighborhood. That weekly total includes almost 140 pounds of tomatoes, 40 pounds of cucumbers, and over 10 pounds each of onions and green beans, as well as radishes, beets, and peppers."
McKelvey views the Community Garden as a learning lab, just like you'll find all across campus. "The student interns and volunteers can use the information that they're learning well into the future."
The garden will continue to be worked this fall until the first frost, usually sometime in October, with harvests going to the food pantry at Villa Baptist Church, working in conjunction with associate professor of nursing Toni Morris's Promoting Healthy Communities course.
"Many people started gardening during the pandemic, and this only underscores the need for fresh, local produce available to anyone," McKelvey said. "We'll continue with this work even when everything returns to normal." 
"Gardens like ours are important because they allow the university's students to work within their community and see how they can make an impact for those who need a little assistance sometimes," Getts said. "It builds compassion and a sense of pride in the labor we do all summer while benefiting those in need." 
"This garden has genuinely changed the way I see the world, my community, and myself."