Remote work policy updates for Fall 2021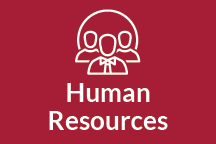 Dear colleagues,
As we approach the start of the Fall 2021 semester, I am writing to clarify in-person work expectations and responsibilities for all staff positions at the University. We have done a remarkable job of keeping our institution moving forward throughout the pandemic, and as we begin to return to a more robust in-person environment, I want to clarify the dates by which we will all return to our physical working environments on campus.
All staff employees who are not yet already working on site will be required to report for work on campus, and in accordance with their supervisors' return to work plan, no later than August 23, 2021. Any staff member who had an approved remote work plan in place before the pandemic began should be allowed to return to the terms of that agreement on August 23, 2021 as well. Supervisors are asked to communicate this return to work date and the other policy points listed below to your direct reports as soon as possible.
The University will be returning to the remote work policy that was in place prior to the COVID-19 pandemic. Anyone who was approved for remote work prior to the pandemic can resume their terms on August 23, 2021. Any new remote work allowances will need to be approved by your supervisor. Please see the University's telecommuting policy here. Contact your HR Business Partner if you have any questions about this policy.
If your staff is not already back in the office, please review and update your in-person work plan with your vice president to reflect the August 23 return date.
Staff must use accrued paid time off (vacation and sick) for any time away from work. The University will eliminate the COV payroll code effective August 21, 2021. 
A follow-up message will be sent to all employees on August 9 informing them of this plan. You may send your own message to your staff in the meantime, at your discretion.
Training will be provided through HR to supervisors regarding FMLA, ADA and other laws, policies, and procedures that may apply. Watch your inbox for updates.
Thank you for your continued support of UIndy, and for your continued good work during this challenging year. We look forward to getting together again safely during the Fall 2021 semester.
Best regards,
Erin Farrell