Iconic Indiana film screening on Smith Mall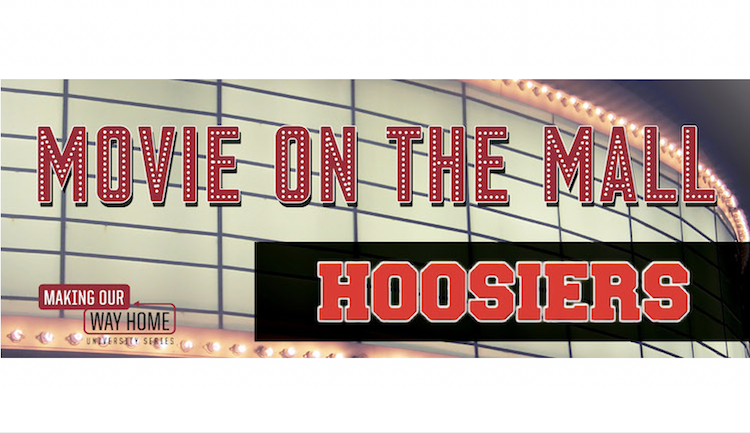 UIndy students are invited to an outdoor screening of the iconic movie Hoosiers on Tuesday, September 8 at 7:30 p.m. on Smith Mall.
(In the event of inclement weather, this event will be moved to a virtual format.)
Bring a blanket and your favorite snacks. Extra chairs will be provided, and spaces will be marked to allow for six feet of distance between viewers.
The event will also feature a pre-recorded panel discussion with faculty from the Department of English, Department of Sociology, and Department of History and Political Science in the Shaheen College of Arts & Sciences at the University of Indianapolis.
Students will be challenged to interpret the sociological, historical, and political themes underlying the film as they consider its role in shaping and responding to Midwestern identity.
Attendance will be capped at 100 in accordance with Phase 1.5 of UIndy's Road to Re-engagement Plan. Please note that face coverings are required indoors on campus and recommended outdoors when social distancing is not possible.
Sponsored by the Department of English, Department of Sociology, and Department of History and Political Science in the Shaheen College of Arts & Sciences at the University of Indianapolis, in partnership with Indiana Humanities and the University Series