R.B. Annis School of Engineering welcomes new director and three new faculty members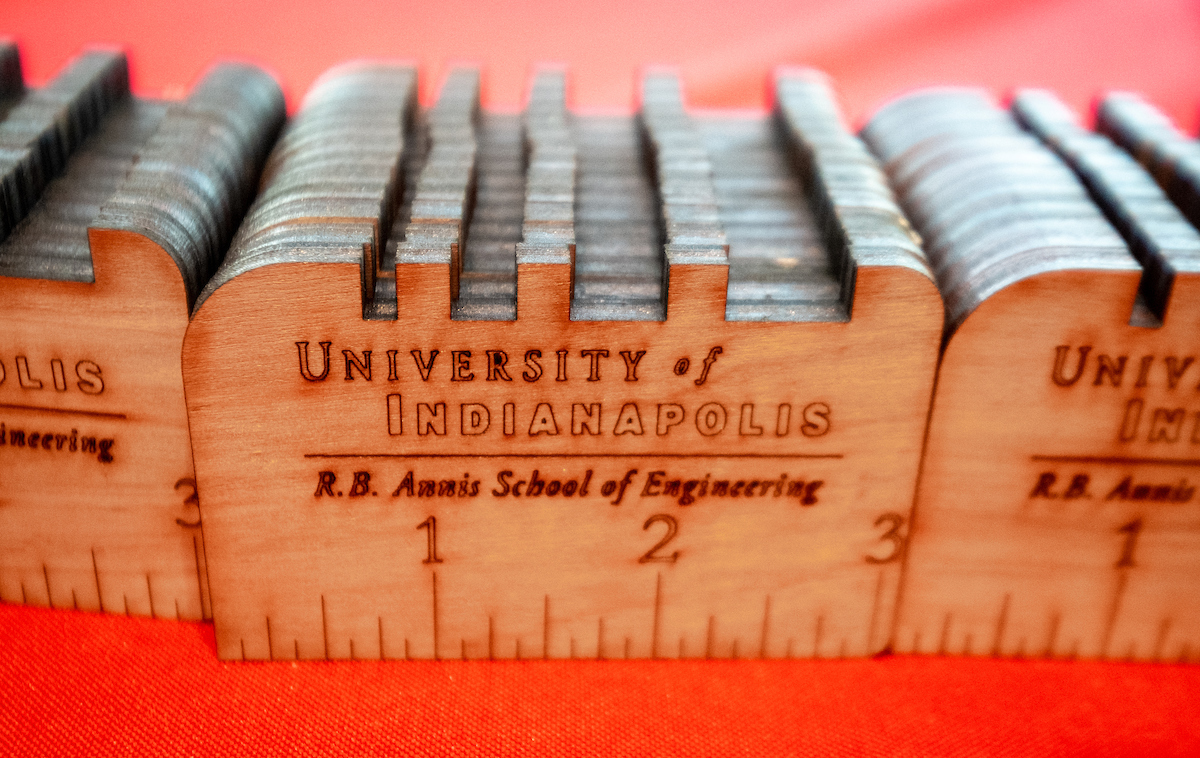 As the R.B Annis School of Engineering continues to grow, we are happy to welcome Kenneth Reid as our new Associate Dean and Director of the R.B. Annis School of Engineering. Additionally, three new Assistant Professors joined the program: Hung-Fu Chang (Software Engineering), Joan Martinez (Industrial & Systems Engineering), and Eliot Motato (Mechanical Engineering). This past May, the school celebrated its first graduating class, and is now starting the second year of new programs in Computer Engineering, Electrical Engineering, and General Engineering; the school is excited to have new faculty members on board to strengthen us as our programs continue to expand.
Ken completed a B.S. degree in Computer and Electrical Engineering at Purdue University, a M.S. in Electrical Engineering from Rose-Hulman Institute of Technology, and a PhD in Engineering Education at Purdue. He begins his position at the University of Indianapolis with a wealth of experience in higher education, having served as a faculty member at Indiana University-Purdue University Indianapolis, Ohio Northern University, and most recently, Virginia Tech where he also served as the Assistant Department Head for Undergraduate Programs. He has a passion for engineering education and has been recognized by numerous regional and national honors and awards including receipt of the William Elgin Wickenden Award from the American Society for Engineering Education and being named a Faculty Fellow by the National Effective Teaching Institute. Ken has had significant success in the acquisition of external funding from the National Science Foundation and other funding agencies to support engineering education and is recognized nationally and internationally for his contributions to the field.
Hung-Fu completed his B.S. and M.S. degrees in Civil Engineering at National Taiwan University (Taiwan), a M.S. degree in Computer-Aided Engineering at Carnegie Mellon University, and a Ph.D. in Computer Science in the University of Southern California. In addition to his research, he has more than ten years of software engineering experience in the industry. Hung-Fu worked as a research scientist in Avaya Labs Research (the second highest ranked industrial software engineering research organization in the world in an article in the June 2007 Communications of the ACM) and as a lead software engineer and a system analyst in different software companies. He created new products, developed various types of software systems, and helped software engineers to improve their productivity and skills. Hung-Fu's research interests include software engineering, decision-making, natural language processing, big data, and the Internet of Things.
Joan completed a B.S. degree in Industrial Engineering at INTEC (Dominican Republic). He obtained a full scholarship to pursue his graduate studies and earned his MS and doctorate in Industrial Engineering at Western Michigan University (WMU). He also received a Graduate Certificate in Applied Statistics and obtained a specialization in Teaching and Student Success, both from WMU. Joan taught many undergraduate- and graduate-level industrial engineering courses while doing his graduate studies, and his excellence in teaching made him the recipient of the 2017-2018 WMU All-University Graduate Teaching Effectiveness Award. He also served as president of WMU's student chapter for the Society of Hispanic Professional Engineers (SHPE), and was also inducted in the Alpha Pi Mu Industrial Engineering Honor Society. His research experience includes working with leading companies such as Haworth, Stryker, and Bronson Methodist Hospital with publications and presentations in areas of big data analytics, occupational ergonomics, and healthcare systems engineering.
Eliot was born in Colombia where he completed a BS in Mechanical Engineering and a MS in Control systems. He obtained a Fulbright Scholarship to fund his graduate studies in the US where he received his MS and PhD in Mechanical Engineering from Michigan State University. He also completed a four-year postdoctoral research position at Loughborough University in the United Kingdom. His postdoctoral research was focused on the design of torsional vibrations absorbers for automotive powertrains using nonlinear vibration absorbers and modal energy redistribution. This research project was sponsored by Ford UK and the UK science research council. He has published his work in several peer-reviewed journals including Springer Nonlinear Dynamics and ASME Journal of Dynamic Systems Measurements and Controls. Before Joining the University of Indianapolis, he was a visiting professor in the Department of Civil and Mechanical Engineering at Purdue University, Fort Wayne. His academic interests are in mechatronics, vibrations, and dynamics.