University of Indianapolis receives $2.5 million Lilly Endowment grant through Charting the Future for Indiana's Colleges and Universities initiative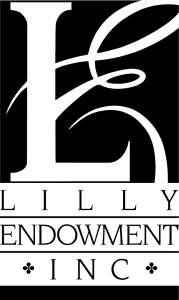 INDIANAPOLIS—The University of Indianapolis is the recipient of a $2.5 million grant from Lilly Endowment Inc. through its initiative, Charting the Future for Indiana's Colleges and Universities. The grant will support student retention, diversified educational programming, data-driven decision-making and initiatives to link institutional expertise with business organizations.
Launched in 2019, Lilly Endowment's Charting the Future initiative supports new strategies to address changing demographics among traditional college-age students and other challenges affecting higher education. Lilly Endowment distributed a total of nearly $62 million in implementation grants to Indiana's 38 accredited colleges and universities. The grants range from $1 million to $5 million and are based on the size of student enrollment at each school.

"This generous grant from Lilly Endowment allows the University of Indianapolis to pursue initiatives that are of critical importance to the continued development of our institutional relevance and impact. The University is deeply appreciative of this opportunity to expand our services and programs to meet the needs of new populations and to further connect our expertise to business partners and other organizations in the region," said Robert L. Manuel, University of Indianapolis president.

The grant will support revenue diversification through educational programming, including interdisciplinary product development and corporate learning; retention and services for non-traditional students; data analytics and applied technology commercialization; and a Public Voices Fellowship that will diversify the University's thought leadership at a regional and national level. Additionally, the funds will support the development of centers of applied educational outreach designed to solve the educational pipeline, such as the Roche Academy, a partnership with Roche Diagnostics.

The Gene and Joanne Sease Institute, founded by the University of Indianapolis in 2019, recognizes the opportunity to serve new segments of the workforce as the University responds to immediate employer needs that may not require liberal arts degrees. The Lilly Endowment grant will support the Institute's efforts to offer a new 'on-ramp' to success for this demographic as it works with corporate partners to create an educational experience that benefits the University, individuals, business and society overall.

The University of Indianapolis' implementation grant was awarded under the second phase of Lilly Endowment's three-phase Charting the Future initiative. In this phase, Lilly Endowment invited proposals for promising strategies that will result in economies of scale and other cost efficiencies to enhance the viability and financial condition of the institutions and prepare graduates for rewarding employment and to live engaged and meaningful lives, especially in Indiana. Grants under a third phase, which is competitive, will be awarded in 2021. Those grants will support collaborative efforts that seek to have large-scale impact on the ability of higher education institutions in Indiana to fulfill their educational missions.

About the University of Indianapolis
The University of Indianapolis, founded in 1902, is a private university located just a few minutes from downtown Indianapolis. The University is ranked among the top National Universities by U.S. News and World Report, with a diverse enrollment of nearly 5,600 undergraduate, graduate and continuing education students. The University offers a wide variety of study areas, including 100+ undergraduate degrees, more than 40 master's degree programs and five doctoral programs. More occupational therapists, physical therapists and clinical psychologists graduate from the University each year than any other state institution. With strong programs in engineering, business, and education, the University of Indianapolis impacts its community by living its motto, "Education for Service." Learn more: uindy.edu.

About Lilly Endowment Inc.
Lilly Endowment Inc. is an Indianapolis-based, private philanthropic foundation created in 1937 by J.K. Lilly, Sr. and his sons Eli and J.K. Jr. through gifts of stock in their pharmaceutical business, Eli Lilly and Company. Although the gifts of stock remain a financial bedrock of the Endowment, it is a separate entity from the company, with a distinct governing board, staff and location. In keeping with the founders' wishes, the Endowment supports the causes of community development, education and religion. The Endowment funds significant programs throughout the United States, especially in the field of religion. However, it maintains a special commitment to its founders' hometown, Indianapolis, and home state, Indiana. Learn more: lillyendowment.org.