Faculty and students collaborate to bring "Castles of Athlin and Dunbayne" back to print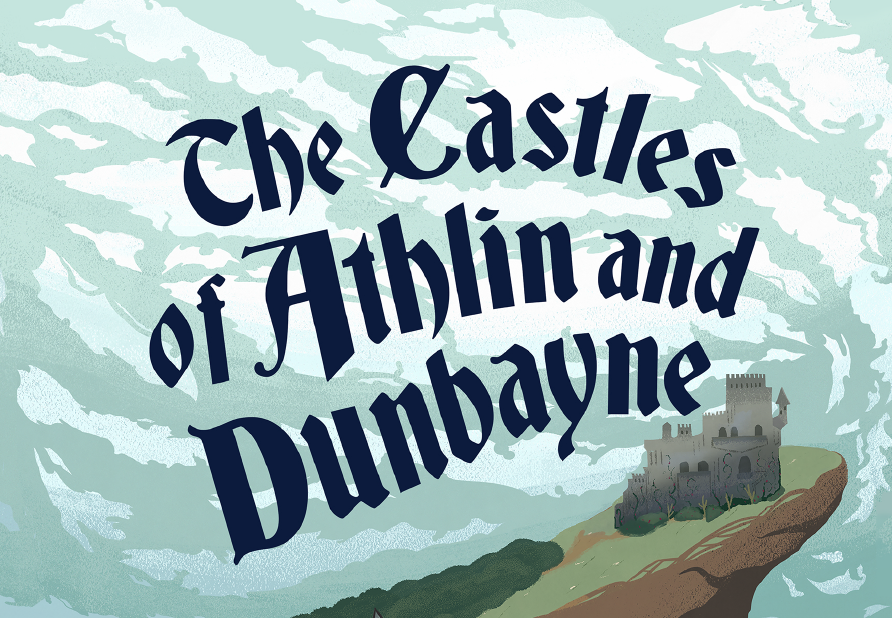 When Jennifer Camden, professor and associate chair of English, assigned "The Castles of Athlin and Dunbayne" to her class she didn't realize the journey she was about to inadvertently embark on. "Students told me they couldn't find the novel," she said. "I had a copy of the last scholarly edition, from the 1990s, but it was now out of print."
To her students' credit, they found digitized copies of original editions of the novel from the 18th century, but according to Camden, those editions were poorly produced and often full of errors.
"In those cases, the students didn't have any of the typical scholarly apparatus, like footnotes, to define archaic words or offer historical context," she said.
Camden, who is also the Beverley J. Pitts Distinguished Professor of the Ron and Laura Strain Honors College, initially considered putting together a proposal for a new edition through a major publisher, but while presenting on the novel at a conference she met a scholar who told her such an update had already been unsuccessfully pitched to several publishers.
"I approached my colleagues in English who teach the Etchings courses at UIndy about whether we might consider publishing an edition through Etchings Press," she said. "The advent of print-on-demand publishing meant that we could do so with relatively little seed money."
Camden and her colleagues, including assistant professor Liz Whiteacre, Katherine Fries, and Randi Frye combined work from several of their classes to publish the novel. The process for publishing the novel was emblematic of the collaborative spirit of the University as it stretched across multiple courses across disciplines. 
Students learned how to produce a scholarly edition of the novel in ENGL 420: Critical Editions, taught by Camden. Students in ART 193: Beginning Illustration and ART 430: Advanced Illustration, taught by Randi Frye, illustrated key scenes from the novel. Assistant professor of English Liz Whiteacre's ST 299: Book Publishing and Promotion course took files from the preceding courses to create the master design file of the book, completed its editing, and developed marketing materials to promote it. 
One of the students who worked on the project was Ali Viewegh '23 (English major, Professional Writing minor, Ron and Laura Strain Honors College), her role was to read the novel, identify passages that needed further explanation, research and then create footnotes for those pages. "I really enjoyed working with my class with this project, it required a lot of teamwork," she said. "This project required all of us to work together, ask questions, and explore early English, Scottish, and sometimes even Swiss culture."
Katherine Fries, associate professor of Art & Design and director of Hullabaloo Press, is working with the National Library Bindery Company of Indiana to provide an opportunity in the near future for students to hand-bind a limited, commemorative art edition of the novel and learn more about bookmaking.
This student-friendly edition of Ann Radcliffe's first novel, now available for purchase on Amazon, includes illustrations and footnotes produced by students at University of Indianapolis, as well as an introduction by Dr. JoEllen DeLucia (Central Michigan University), who guides readers through this early Gothic novel. Set in medieval Scotland, "The Castles of Athlin and Dunbayne" explores revenge and features warring clans, imprisoned heroes and heroines, a shipwrecked Count, stolen inheritances and many of the hallmarks of Radcliffe's later Gothic fiction.
Book cover photo available here.
The novel was published through Etchings Press at the University of Indianapolis. "Before work on this project began, we'd been having discussions on how to expand the work that students are doing with Etchings and continue our collaboration with Hullabaloo Press," Camden said. "Those two goals were able to serendipitously come together in this project!"
"We think this illustrated and annotated novel is one that English course instructors and literature lovers alike will enjoy," said Whiteacre.
Viewegh added that working on a project like this helped her and her classmates hone their researching skills. "I think this project was important because it allowed the other students and I to work through researching dated and hard to find topics," she said. "It allowed us to improve our research and comprehension skills, which was especially helpful with reading such a dated text like Ann Radcliffe's first novel."
"I am super happy that I was able to be a part of the class that researched and created the footnotes, and I'm proud of all of the other classes that worked so hard on the project, also!"