UIndy Engineering and Sociology Research Team Recognized as Best Paper Finalist at 2021 Engineering Education Conference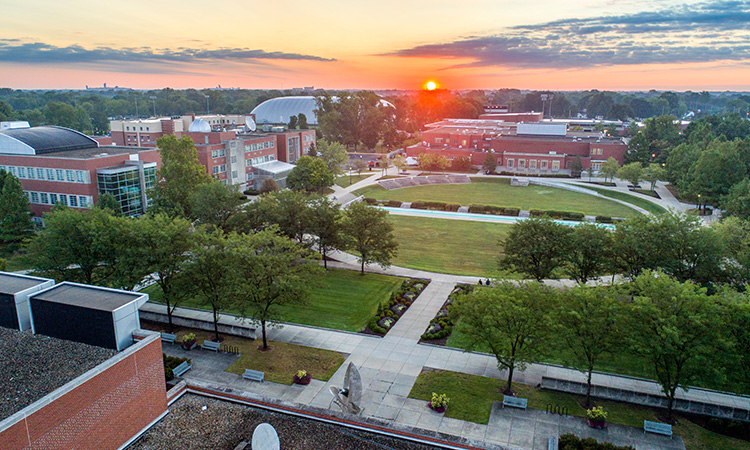 Dr. Megan Hammond, assistant professor in the R.B. Annis School of Engineering; Dr. Joan Martinez, assistant professor in the R.B. Annis School of Engineering; and Dr. Elizabeth Ziff, assistant professor of sociology, were recognized this July at the 128th Annual Conference of the American Society for Engineering Education (ASEE).
The work of Hammond, Martinez, and Ziff was selected as a best paper finalist in the 2021 Design in Engineering Education Division (DEED) at the July meeting of ASEE. DEED accepted and published over 70 papers this year, and as a best paper finalist, the paper submitted by Hammond, Martinez, and Ziff was recognized as one of the top five works by the DEED committee. The submitted paper, "An exploration of Social and Educational Influences on User-centered Design: Revisiting a Compatibility Questionnaire" focuses on how to introduce the concept of social, cultural, and educational design biases to first-year engineering students learning about user-centered design and the definition of a "good" design.
"This aligns specifically with the Engineering Accreditation Commission's desire for students to engineer global and societal solutions," said Hammond. "Our work is supporting the conversation to allow unique insights of first-year engineering students to naturally identify the complexity and impact of the design process."
Hammond, Martinez, and Ziff were extremely honored by the recognition of their work at the DEED session, and would like to recognize the outstanding contributions of their student researcher, Dominique Lewis '23 (sociology). The team is moving forward with their work and building upon their publication and recognition by DEED to continue to bring diversity, equity, and inclusivity into the engineering curriculum at the University of Indianapolis.
"The announcement was a true validation that the work we are doing at UIndy is relevant and welcomed by our colleagues driving the improvement of engineering design education," said Hammond. "The team is excited to see how our work will continue to impact our students and how they approach design problems."