UIndy Speech and Debate Team has Success Going Virtual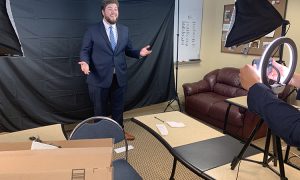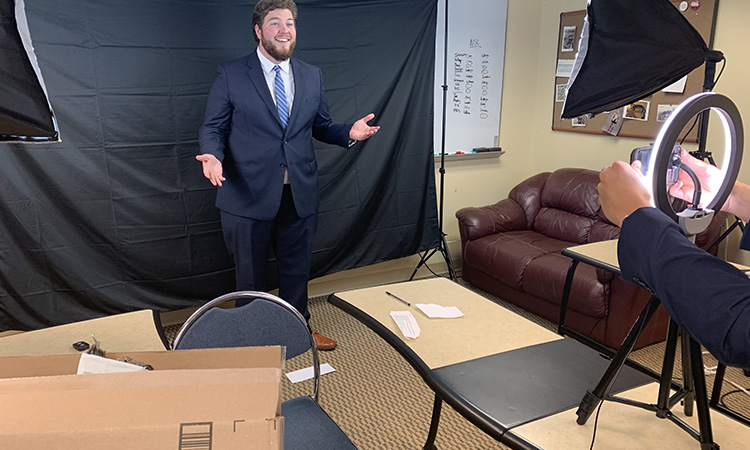 The University of Indianapolis Speech and Debate Team competed in their first tournament of the year and first virtual tournament ever in the 2020 T-Town Swing Tournament hosted by Tulsa Community College and Northeastern State University.
The team earned widespread accolades throughout the tournament, culminating in a second-place finish in individual events sweepstakes.
The UIndy Speech and Debate Team is a nationally ranked learning-centered community that competes in speaking events to enhance student's communication, research, and public speaking skills. Stephanie Wideman, assistant professor of communication, is the team director.
"Learning during a pandemic presents challenges to all educators. However, this team's resilience and dedication to the craft of public speaking means we can adapt and keep excelling during difficult times. It is essential we offer some sense of normalcy for our students, and competing, even virtually, offers that opportunity," Wideman said.
Elise Paz '23 (finance & Spanish) earned the title of tournament champion in communication analysis for her work exploring how obituaries have the rhetorical potential to shape public memory of these historic times. "Hispanics in the United States have been disproportionately affected by the pandemic due to their marginalized status and inability to access good healthcare and protective measures against COVID-19. In writing this speech, I was given the opportunity to shed light on this issue and give voice to those in need," she said.
Team president, Craig Chigadza '21 (psychology and international relations) speaks to his feelings about competing virtually: "As a collegiate competitor in speech and debate, the opportunity to be back on the circuit, competing even virtually, serves as reassurance that where there is a will there is a way. The feeling of being back with my university family is amazing," Chigadza explained.
See a full list of team results below:
I.E. Sweeps: 2nd Place
Combined Sweeps: 3rd Place
Elize Paz '23 (finance & spanish)-Tournament Champion (1st Place) in Communication Analysis
Landon Owens '22 (sports management)-3rd in Programmed Oral Interpretation
Kathryn Leigh '21 (biology)-3rd in Prose
Bhumibol Shakya '23 (communication & psychology)-3rd in Impromptu Speaking & 5th in Informative Speaking
Collin Fausnaugh '22 (supply chain management)-4th in Impromptu Speaking & 5th in Extemp Speaking