Nalini Nadkarni announced as 2020 honorary degree recipient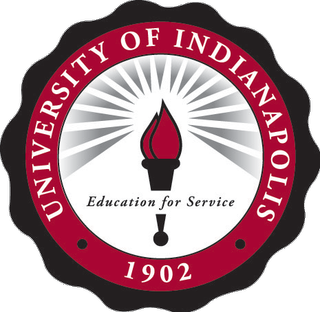 Dear UIndy community,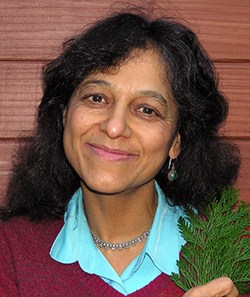 As we look forward to December Commencement, I am excited to share news of the University's honorary degree recipient for 2020. Our honorary degrees are awarded to individuals who are innovators, society and industry leaders, and visionaries who embody the mission of our University. This year we continue this storied tradition by awarding a degree to Dr. Nalini Nadkarni, a world-renowned forest ecologist and science communicator. 
A pioneer in the study of the Costa Rican rainforest canopy, Dr. Nadkarni has dedicated her career to ground-breaking research and public engagement. Her academic research interests include the ecological roles that canopy-dwelling plants play in forests at multiple spatial and temporal scales, and the effects of forest fragmentation and climate change on the biodiversity and ecosystem function of canopy communities. Her research is supported by the National Science Foundation, the National Geographic Society, and the Mellon Foundation. 
Dr. Nadkarni also is recognized as a dedicated educator and communicator who uses nontraditional pathways to make scientific knowledge accessible to wider audiences and to raise awareness of nature's importance to human lives. She has innovated bringing science education, conservation projects, and nature imagery to the incarcerated. In 2003, she co-created the Sustainability in Prison Program in Washington State, and in 2011, created the Initiative to bring Science Programs to the Incarcerated (INSPIRE). These programs bring multiple benefits for inmates, scientists, correctional institutions, and the community.

An Emeritus Professor at The Evergreen State College, Dr. Nadkarni currently is a professor in the Department of Biology at the University of Utah. She collaborates with a wide range of humanists, creative writers, poets, dancers, musicians, and visual artists to better understand and communicate the relationships between nature and humans. Her work has included developing moss growing techniques with prisoners, as well as bringing artists, like musician and biologist G. Duke Brady, into the forest canopy to write and perform.

Dr. Nadkarni is deeply committed to public engagement with science. In 1994, she co-founded the International Canopy Network, a non-profit organization that fosters communication among researchers, educators, and conservationists concerned with forest canopies. Her work has been featured in media outlets including the Guardian, Natural History, Glamour, "Good Morning America," Bill Nye the Science Guy and many more. She has given two TED talks (Conserving the Canopy and Life Science in Prison) and more than 25 endowed lectures around the world. She is the author of two books, "Between the Earth and Sky" (2002) and "Kingfisher Voyages: Rain Forest" (2006).
Dr. Nadkarni is the recipient of multiple honors and awards, including the John Simon Guggenheim Fellowship (2001), the Aldo Leopold Leadership Fellowship (2004), the Public Service Award from the National Science Board (2010), the AAAS Public Engagement With Science Award (2011), the Monito del Giardino Prize for Environmental Action (2012), an Honorary Doctorate of Science from Brown University (2014), Washington State University's William Julius Wilson Award for the Advancement of Social Justice (2015), Wings Worldquest, Women of Discovery Awards (2018) and Inspiring Scientist, Union of Concerned Scientists (2019), among others.

Please join me in congratulating Dr. Nadkarni. I look forward to the virtual Commencement ceremonies on December 12, 2020, as we honor her contributions to society. 
Best regards,
Rob