University of Indianapolis Center of Excellence in Leadership of Learning partners with INvestEd, State Higher Ed commission to help Indiana dual credit teachers obtain credentials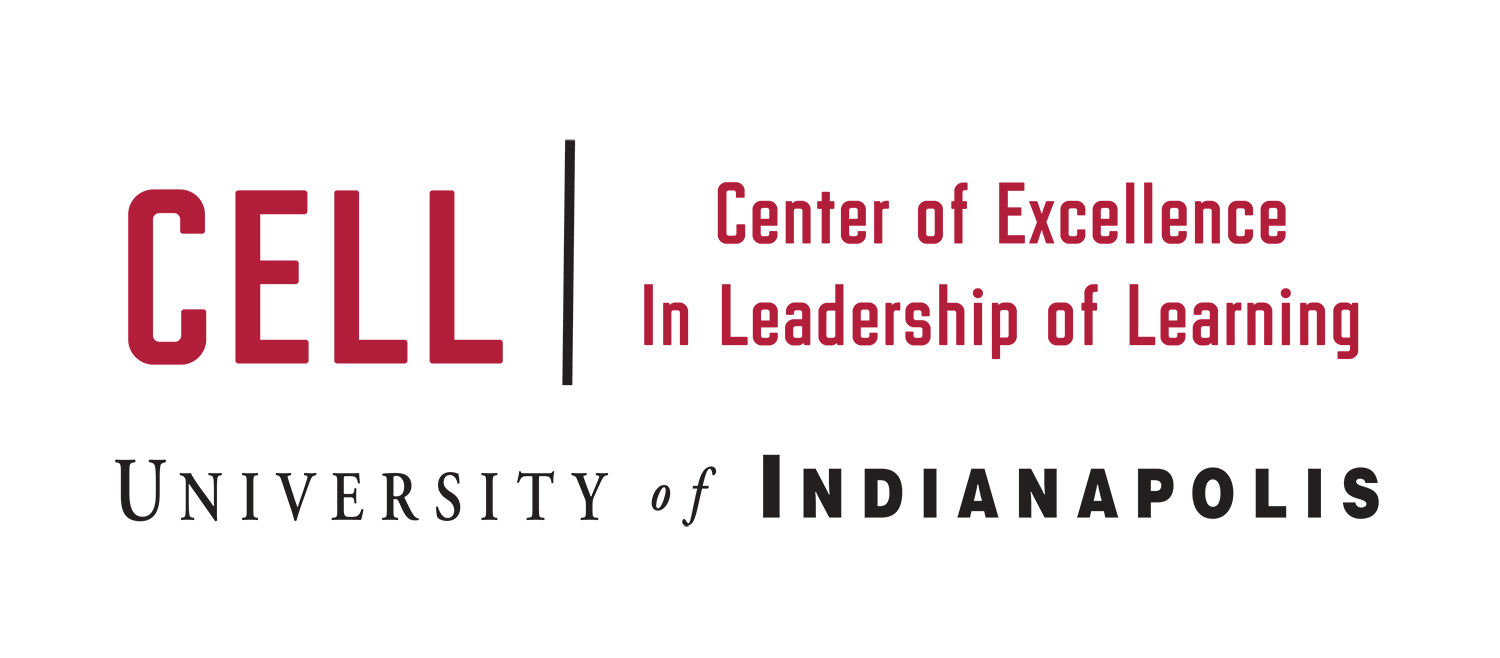 The Center of Excellence in Leadership of Learning (CELL) at the University of Indianapolis will partner with the Indiana Higher Education Commission (ICHE) and INvestEd to meet the need for qualified teachers to deliver dual credit coursework in Indiana's K-12 schools.
Teach Dual Credit Indiana is a partnership between ICHE and INvestEd to ensure that Indiana high school teachers are equipped and qualified to teach dual credit courses. Dual credit courses allow students to earn college credit and high school credit at the same time—preparing them for college and saving them time and money when they get there. CELL will be administering the program, which includes providing the funding to postsecondary institutions for tuition and books for teachers who are seeking to fulfill dual credit credentialing requirements as set forth by the regional college accreditor Higher Learning Commission (HLC).
Beginning September 1, 2023, high school educators who teach dual credit courses are required to have a master's degree and at least 18 credit hours of instruction in the subject they teach. The credentialing rules were put into place by HLC. Earlier this year, Indiana Commissioner for Higher Education Teresa Lubbers requested and received an additional one-year extension from HLC for Indiana teachers to meet these requirements.
INvestEd is providing a $3 million grant for Hoosier teachers to receive the necessary credit hours, up to 18 in total. The grant could fully qualify between 200 and 700 teachers, depending on how many credits teachers take. There are currently more than 560 Indiana teachers who have master's degrees but lack the 18 hours.
"We are thrilled to be partnering with the Indiana Commission for Higher Education and INvestEd on this project," said Carey Dahncke, executive director of the University of Indianapolis Center of Excellence in Leadership of Learning (CELL). "Ensuring student success in post-secondary endeavors, particularly when those are collegiate aspirations, has been central to our Early College and STEM Teach work. With the looming shortage of qualified teachers to deliver dual credit course work in Indiana's K-12 schools – Teach Dual Credit Indiana is desperately needed. Soon teachers across the state will have access to graduate education opportunities at a wide range of Hoosier universities to ensure we have enough secondary teachers that meet the Higher Learning Commission's requirements for teaching dual credit courses in Indiana's high schools."
"Indiana's dual credit teachers can become fully credentialed to meet the HLC requirements at no cost to them, thanks to the support of INvestEd and through the state's partnership with CELL," said Indiana Commissioner for Higher Education Teresa Lubbers. "Hoosier students who have the opportunity to take dual credit courses in high school go to college at higher rates are more likely to succeed in college and to graduate on time, saving students and families time and money. Ensuring all students in Indiana have access to dual credit courses taught by credentialed teachers can also help close the state's educational opportunity gaps, as the benefits of dual credit are seen across all races, ethnicities and socioeconomic statuses."
CELL is encouraging postsecondary institutions to submit proposals to offer courses through Teach Dual Credit Indiana. Tuition for courses, along with books and materials, will be provided at no cost to dual credit teachers employed at Indiana public, including charter schools, and accredited private schools. Courses will be offered in the winter, spring and summer 2021 and may be offered in an online or hybrid mode of delivery.
Teachers with a master's degree who need more credits can learn more about how to access grant funds and postsecondary institutions can review and submit a Request for Proposal at TeachDualCredit.org.
"CELL is excited to launch Teach Dual Credit Indiana and begin funding teachers to take the graduate courses necessary to meet credentialing requirements to teach dual credit classes in non-STEM fields such as English and Social Studies. Teach Dual Credit Indiana is a program similar to STEM Teach which provides funding for dual credit teachers in STEM fields. We look forward to continuing to serve teachers and schools so that they can provide ample dual credit opportunities to high school students. In the end, this results in making the transition to college easier and more affordable for students as they earn college credits while still enrolled in high school," said Trish Wlodarczyk, director of strategic initiatives, STEM Teach IV, CELL. 
ICHE estimates dual credit completion saves Hoosier students $69 million in postsecondary tuition and fees annually. One-third of students who complete dual credit courses in Indiana are from low-income households.

About CELL
Created in 2001, the Center of Excellence in Leadership of Learning (CELL) at the University of Indianapolis has served as the leading convener, catalyst and collaborator for innovative education change. CELL's mission is for all people in Indiana to experience meaningful and high-quality education. CELL partners with schools and communities to improve outcomes for students of all ages by leading sustainable educational innovation and transformation across Indiana. Providing leadership that is both cutting-edge and action-oriented, CELL unites districts, schools, communities, universities and businesses to build a sense of urgency and form innovative collaborations for statewide educational and economic improvement. Learn more: cell.uindy.edu.
About the University of Indianapolis
The University of Indianapolis, founded in 1902, is a private university located just a few minutes from downtown Indianapolis. The University is ranked among the top National Universities by U.S. News and World Report, with a diverse enrollment of nearly 5,600 undergraduate, graduate and continuing education students. The University offers a wide variety of study areas, including 100+ undergraduate degrees, more than 40 master's degree programs and five doctoral programs. More occupational therapists, physical therapists and clinical psychologists graduate from the University each year than any other state institution. With strong programs in engineering, business, and education, the University of Indianapolis impacts its community by living its motto, "Education for Service." Learn more: uindy.edu.