Ana Maria Ferreira publishes Spanish-language book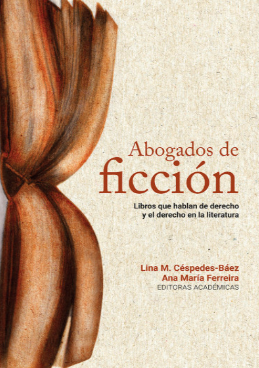 Ana Maria Ferreira, assistant professor of Spanish, recently published Abogados de Ficción (Fictional Lawyers) with a group of academics and lawyers as they explore the connection between literature and the law. The book was published in Spanish in Colombia, where Ferreira is originally from.
From the Publisher (rough translation via Google Chrome)
Fiction Lawyers is a book in which law and literature meet. Various authors have come together on this occasion to analyze the various ways in which law is part of literature or in which literature serves to understand law. With an academic and pedagogical interest in mind, this book collects possible dialogues between international law, private law, constitutional law, the theory of law, among others, with different literary texts. The authors of this book reflect on national and international texts and cover different contexts and historical moments. Sometimes the stories in these books serve to exemplify legal concepts or terms, other times to investigate and problematize how the legal is related to the literary.