Music Therapy students providing telehealth services
This summer, the University of Indianapolis Music Therapy Program students provided music therapy sessions under the supervision of board-certified music therapists via teletherapy platforms.  Music therapy students are required to obtain a minimum of 180 pre-clinical hours at the undergraduate level before moving onto their 6-month internship. 
Here's what music therapy majors Moira John '21 and Paulina Beleckaite '21 had to say about their experience this summer.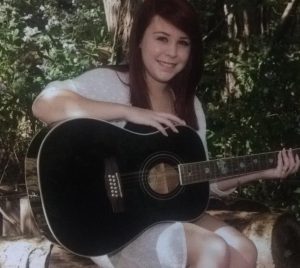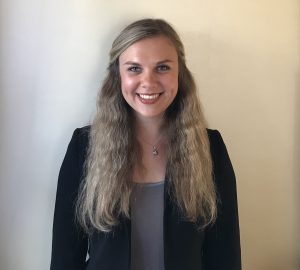 Q: Why is music therapy so important?
John: Music therapy is important because it aids with healing people emotionally, physically, and spiritually. Many people already have a strong relationship with music so it is easier to be connected with therapy when music is involved. Oftentimes, the client does not even feel like they are in therapy, just sharing music!
Beleckaite: Music therapy is important for a variety of reasons. It helps our clients/patients work on and potentially reach whatever goals they are working towards through the use of music. These goals can include social, emotional, motor skills, cognitive, educational, communication, and anything that is beneficial for the client to improve their quality of life.
Q: What was the hardest part of conducting music therapy virtually?
John: It is hard to keep clients engaged when you are not in front of them and in person. It's easier to track data and gain someone's attention when you are there in front of them, but when we are just on a screen it is easier for the client to lose focus.
Beleckaite: The hardest part of virtual music therapy was not being able to be with the client in person and having that face-to-face interaction. Another difficulty was the lag that was present during the sessions, especially when playing/singing music together with the client. However, my client was in a different state, so a positive of teletherapy was being able to connect and still have successful sessions no matter our locations.
Q: Anything else you'd like to add?
Beleckaite: I am currently an intern at Peyton Manning Children's Hospital! For the music therapy degree, students have to complete a six-month internship after their four years of undergrad, in order to be eligible to sit for the board certification exam and become a board-certified music therapist (MT-BC). The internship can be done at any approved music therapy internship site, and I've always loved kids and been interested in the hospital setting, so I am super grateful to be interning at my dream place!