Spring safety message: Severe Weather Awareness Week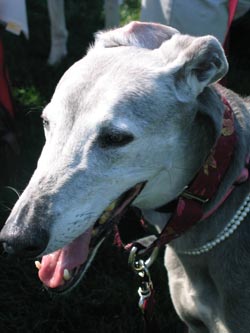 Spring safety message: Severe Weather Awareness Week
Severe Weather Awareness Week is March 14-20 and it's the perfect time to review safety tips for how you can prepare for severe storms and tornadoes.
Be Weather-Ready: Check the forecast regularly to see if you're at risk for severe storms or tornadoes.
Sign Up for Notifications: Make sure you have signed up for Watchdog alerts. During severe weather, when the National Weather Service issues a Tornado Warning, the University will send a Watchdog Alert.

The University may also send weather alerts through the Alertus desktop notification system and beacons, and public address systems on campus. You can also sign up for weather alerts on smartphone apps from local news outlets such as Fox 59 or WTHR.

Create a Communications Plan: Have a family plan that includes an emergency meeting place, a shelter-in-place location in your home, and related information.
Practice Your Plan: Conduct drills regularly so everyone knows what to do if a tornado is approaching. In the event of an emergency evacuation from any on-campus building, please remember to adhere to all mask and social distancing requirements.
Help Your Neighbor: Encourage others to prepare for the possibility of severe storms and tornadoes.
Know your severe weather terminology
A Tornado Watch means that conditions are favorable for tornadoes to develop. In this case, you should take precautions to protect yourself and your property, and listen to the radio to keep informed.
A Tornado Warning means that a tornado has actually been sighted.
If a Tornado Warning is issued, seek shelter immediately. If you have a basement, go to the basement.
If there is no basement, a small room in the middle of the building/house (a closet or bathroom) is best.
Always stay away from outside walls and windows.
For more information on severe weather, including tornadoes, visit the National Weather Service.