Linda Handy announces retirement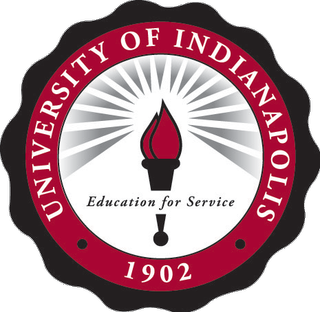 Dear colleagues,
It is with mixed emotions that I announce to you the retirement of Linda Handy, Associate Vice President for Financial Aid. Linda joined the University of Indianapolis as Director of Financial Aid in 1977 and was promoted to Associate Vice President in 2014, serving the University for a total of 43 years.
Throughout her leadership of the Office of Financial Aid, Linda demonstrated an unwavering passion for the power of education to shape and form a better life for every student. During her career at the University, the Office of Financial Aid grew from a few hundred students receiving $1.5M administered by two staff members in 1977 to 4,500 students receiving over $150M and 13 staff members this year. Because of her leadership efforts, thousands of students have received the financial resources needed to make a college education a reality that would not have otherwise been possible.
Linda's expertise is well recognized in the financial aid world. She served as President of the Indiana Student Financial Aid Association and as Chair of the Midwest Association of Student Financial Aid Administrators (Site Committee for seven-state regional conference). She is the recipient of the Indiana Student Financial Aid Association Distinguished Service Award and the UIndy Achievement Award.
I am deeply grateful for Linda's leadership during the past four decades. She has led the University through a comprehensive federal program review by the United States Department of Education that resulted in no fiscal findings. She also facilitated changes across the University to comply with the Higher Education Reauthorization Act of 2008, and managed the strategic distribution of $69M in UIndy scholarships and grants through tuition discount modeling to maximize the recruitment and retention of students.
During her retirement, Linda plans to exercise her creativity through photography lessons, scrapbooking, learning to play the piano, and redecorating her home.
Linda will formally retire on June 30, 2021, and plans are underway to recognize and celebrate her achievements with an in-person event once we are safely able to do so. These details will be shared with you in upcoming messages.
Please join me in congratulating Linda on an exceptional career, her devotion to helping us live our mission at UIndy, and wishing her the best of luck in her retirement.
Sincerely,
Robert L. Manuel, President