Through Their Eyes: an interdisciplinary study of local refugees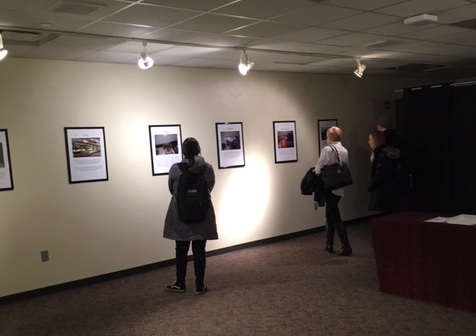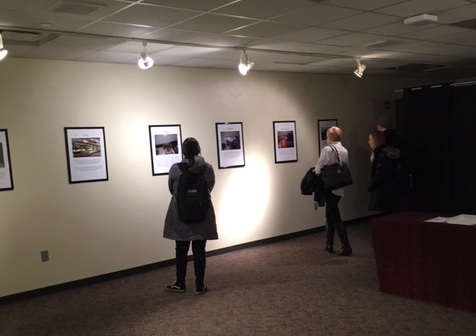 University of Indianapolis faculty, students and community partners collaborated on a research study to better understand how Congolese refugees were settling in Indianapolis. 
The project was co-led by Jyotika Saksena, associate professor and graduate director of the international relations program in the Department of History and Political Science, and made possible by two different partnerships. 
For years, UIndy students have completed internships with Exodus Refugee Inc., a refugee resettlement agency in Indianapolis. Cole Varga '10 (MA, international relations) was one of those interns during his time at UIndy, eventually becoming the Executive Director of Exodus Refugee Inc. in 2016.
Saksena has served on the Exodus Board of Directors since 2014. She struck up a conversation with Shannon McMorrow, who was an assistant professor of public health at UIndy at the time. McMorrow had used photovoice methodology to examine vulnerable populations such as young girls of color. This discussion led to the pair envisioning and applying for an interdisciplinary grant, and later a state-funded grant from the Indiana Minority Health Coalition, to use photovoice methodology to understand the perception of health and integration among refugees living in Indianapolis. 
Saksena, McMorrow, and students from the public health and international relations programs worked closely with community partner Exodus Refugee Inc. to shape the goals, approach, and outcomes of the project. 
"Our community partner selected the refugee population that they needed the most information on," explained Saksena. "The Congolese were a newly arriving population in the city, with very little pre-existing community to provide social support. We decided to focus on women because they are an understudied population. The purpose of the project was to understand how refugees were settling in Indianapolis and their perception toward health and healthcare." 
Sixteen Congolese women who had been in the country for two years or less participated in the 2016 study. Each person was asked to take photographs of anything that made them feel happy or sad and explain why. 
A follow-up study with the same women was conducted in 2019 to see if their lives had improved. They were given the same request: to take pictures of anything that made them feel happy or sad. 
In early 2020, photographs taken by the refugees were highlighted at "Through Their Eyes: Health and Social Integration of Congolese Refugee Women in Indianapolis," an exhibit at the University of Indianapolis. Accompanying captions explained why they took each photograph. Some examples are included below.
"Each image was a reflection of their perception of life in America," Saksena said. 
UIndy students helped during various stages of the research process, including downloading and sharing photographs, taking notes during the focus groups and transcribing recordings of data collected. The research, co-authored by Saksena and McMorrow, has been published in the Journal of International Migration and Integration, SAGE Publications, and Community-Academic Partnership in Research and Public Health. 
Saksena said the most significant finding was that emphasis on early self-sufficiency in the US negatively affects refugees' focus on language acquisition, which in turn impacts other aspects of the integration, including access to well-paid jobs, health, and affordable housing. 
"Our study also revealed that cultural differences, like child-rearing norms, can exacerbate the challenges of integration, particularly for women due to their traditional family roles, negatively affecting their ability to become self-reliant. Social and cultural support is crucial for building resilience and improving the integration process for the refugees," Saksena said.
Learn more about the international relations program at UIndy