International students find network of support at UIndy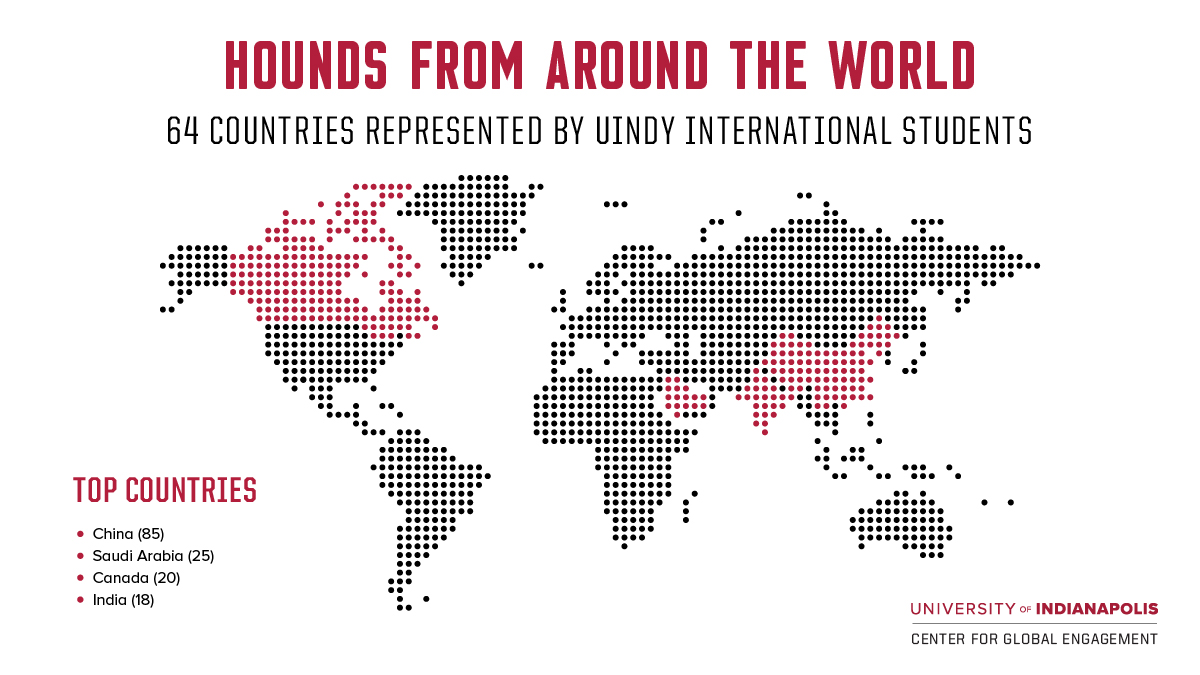 International students at the University of Indianapolis faced significant hurdles when the COVID-19 pandemic halted global travel in 2020. As the world slowly adjusted to the new reality, students proved to be resilient and resourceful as they found ways to continue their education with help from faculty and staff.
Some 286 international students are enrolled at UIndy during the spring 2021 semester, with 201 on campus and 85 studying remotely. These students hail from a total of 64 countries, with China, Saudi Arabia, Canada and India as the most highly represented.
The Center for Global Engagement coordinates the University's study abroad programs and connects international students with the resources they need to succeed. At the onset of the pandemic, staff at the Center for Global Engagement moved quickly to adapt their services to the online environment.  Mimi Chase offered a weekly online Open House, inviting international students to join in weekly to discuss concerns or just to stay connected with their fellow students.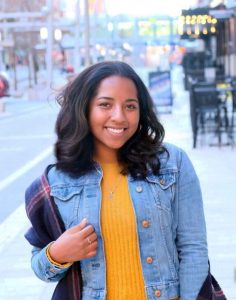 Mamitiana "Jenny" Rakotoarisoa, a community and non-profit leadership major from Madagascar, explained how Kathy Hancher, the academic advisor for Adult Learning Programs, was of great support.
"When ICE announced that 'international students who are pursuing degrees in the United States will have to leave the country or risk deportation if their universities switch to online-only courses,' [Hancher] immediately reached out to me to help me arrange my class schedule so that I would have no problem staying in the U.S. She also encouraged me to go back home this summer and worked with me to ensure that my schedule allows me to do so without delaying my graduation. She really made me feel like I was not alone and that someone at UIndy cared about my situation," Rakotaorisoa said.
Adam Fernandes '22, a visual communication design major and a math and computer science minor, faced a similar situation in Fall 2020. He needed to enroll in an in-person class in order to comply with the now rescinded ICE policy.
"Rhonda Wolverton from the UIndy Art & Design Department was one professor who really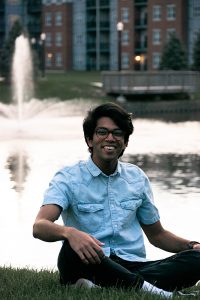 put in the effort to change her class from an online-only to a hybrid class so that I would be able to stay in the country. I am ever grateful to her," Fernandes said.
Samreen Khondker, a Canadian doctoral student in clinical psychology, appreciates the support she received from her advisor.
"I have always been immensely supported by my graduate advisor, Dr. [Michael] Poulakis, and I continued to be supported by him during the pandemic. Anything from discussing living arrangements to program requirements, to just discussing my mental health in response to all the changes, he was there to talk it through," Khondker said.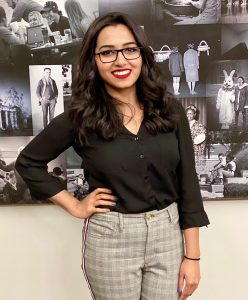 She also acknowledged the work of the Center for Global Engagement, which stayed "on top of getting international students like me all the information we needed, which was very helpful. Lastly, I had several friends and my clinical supervisors who provided support during the pandemic as well."
Despite the challenges posed by the pandemic, students found many silver linings.

"After over a year here, I learned something very important about U.S. culture: one can always reach out and ask for help when faced with difficulties. I always keep that in mind," said Rakotoarisoa.
While international students faced additional challenges during the pandemic, they also found ways to cope. John Phan, a computer science major and mathematics minor, kept in regular contact with his mother in Vietnam.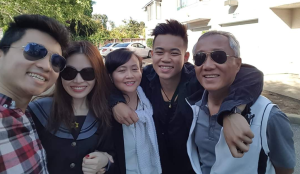 "When the pandemic hit and the lockdown was in effect, the only thing that worried me was my family and friends' health. I was pretty worried at first, but Vietnam was one of the countries that had the least number of deaths caused by COVID, so I was relieved. Furthermore, I chatted with my mom every day so I would know something is wrong immediately if there is one day's gone by without talking to her," Phan said.
Rakotaorisoa stayed connected to family through social media and instant messenger.
"I always make sure to communicate with them once a day, even just for a few minutes," she said. "The truth is, with or without this pandemic, being far away from my family is very difficult. But fortunately, with advanced technologies, we can find ways to stay close and stay involved in each other's lives on a daily basis." 
Students said it was challenging to make new connections because of pandemic restrictions on socializing. However, as the world emerges from the pandemic, they noted how they've changed for the better and are setting their sights on the future.
"After the lockdown was lifted, I talked to a lot more people and became more open to everyone I know. Before, there was no way I would start a conversation with anyone unless they started one first. Now, I will always be the first one to initiate," Phan reflected.
"Now that I am a junior in my second semester, my focus has been shifting towards gaining an internship, graduation and plans after graduation. Knowing that I am sent all the way here to university in the U.S. to get my degree is what keeps me going. I am grateful for the opportunity," Fernandes said.