Senior spotlight: Samantha Mundt (4+1 public health)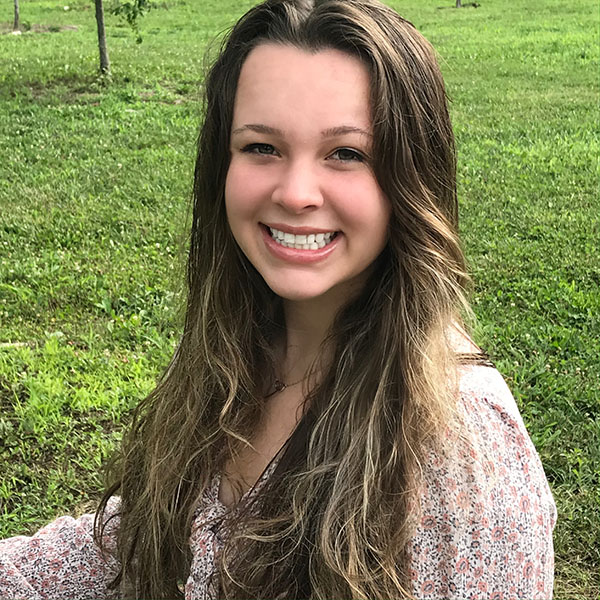 UIndy 360 had a chance to talk with 4+1 Public Health student Samantha Mundt, who is currently in her first year of a Master of Public Health degree and final year of a Public Health Education and Promotion undergraduate degree.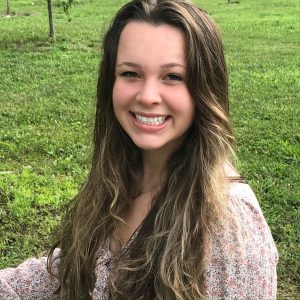 How is the public health program preparing you for the next steps in your career?
"The public health program has done so much to prepare me for the next steps in my career. This program has given me the opportunity to implement real interventions within my community. I have had the opportunity to work with organizations such as the Indiana Minority Health Coalition, the Hoosier Environmental Council, the YMCA, the South Indy Quality of Life Project, and so many others. Additionally, I have been able to speak at national conferences relevant to my field and hold leadership positions within state and national professional organizations."
Have any UIndy faculty mentored you? 
"Mentorship from UIndy faculty members such as Dr. Heidi Hancher-Rauch and Dr. Angelitta Britt-Spells has led me to earn two internship positions. Dr. Kara Cecil has led me to compete in multiple case study competitions. My professors have given me all the skills necessary to ensure that I am well prepared to not only enter the workforce but also to be a leader in my field."
Are you involved in any extracurricular activities? 
"As a UIndy student, I am president of our Eta Sigma Gamma chapter, a health education honorary. I am the Collegiate Champion for the National Society for Public Health Education at UIndy as well as the Student Representative for InSOPHE.  In addition to this, I am a Contact Tracer, Graduate Assistant, Writing Lab Tutor, and former Greyhound Ambassador for the university. This is just a few of an even longer list of all the ways in which I have been able to be involved while a student at UIndy. Each of these experiences has heightened how much I value being in a program that pushed me to do more than just work towards my degree. Because of the public health program at UIndy, I am constantly striving to reach new heights and often finding myself at the top."
Have you had any internships? 
"In my time at UIndy, I have had two internships. The first was with the Indiana Minority Health Coalition and our work was focused on maternal & child health and minority health. The second internship was with the Hoosier Environmental Council and we worked on the topic of instances of childhood lead poising in rental situations. Each of these internships emphasized utilizing policy and advocacy to tackle these issues. I have gained important skills from these internships such as professional communication and writing as well as research."
Can you talk about your experience on the contract tracing team?
"Communication and empathy have been a big part of my role as a contact tracer. Every day that I go in I speak with countless UIndy students and employees. Not only do I need to be able to share and gather important information but I also need to show empathy when discussing a topic which often leads to feelings of vulnerability. My biggest takeaway from my role as a contact tracer is the importance of open communication and transparency during crisis situations."
Have you had any academic research opportunities at UIndy? 
"As a student at UIndy, I have had many research opportunities within my curriculum. I have researched and carried out studies on topics from hepatitis vaccination uptake among college students to the impacts of maternal age on infant birth weight. Alongside public health faculty, I am working on four additional research projects outside of my curriculum."
What would you like to do following graduation? What are your long-term career goals? 
"Following graduation, I hope to work in health administration, health education, or health policy & advocacy. While working in one of these fields, I hope to freelance as a writer and editor for nonprofit organizations. After a few years, I hope to go back to school and earn a doctorate in public health so that I can eventually become a college professor."
What's your favorite thing about UIndy?
"My favorite thing about UIndy is the support which I receive from university faculty as well as the friendships I have made both within and outside of my program. UIndy has done so much to support me in my education, and it has allowed me to accomplish more in the past three years than I could ever have imagined doing in such a short period of time."
What advice do you have for incoming freshmen?
"My advice for incoming freshmen is to jump at every opportunity that comes their way and to seek out those that don't. College flies by quicker than you can imagine so it's important that you use this time to the fullest. Make sure you're nourishing all the realms of your health; physical, emotional, social, spiritual, and intellectual because each one is important in supporting you through the next four years."