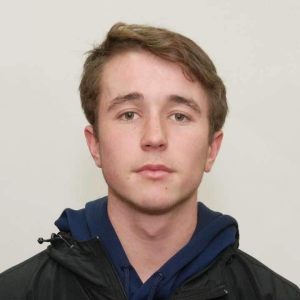 Seth Ward '23 is a software engineering major at the R.B. Annis School of Engineering. A New Zealand citizen, he also is a Strain Honors College student with minors in mathematics and computer science.
What has your experience in the engineering program been like so far?
"So far I think I've set a good basis of knowledge from my courses. Having a lot of contact with my professors has helped me learn more than I think I would have in huge classes based upon how I learn. The DesignSpine is great for incorporating knowledge from multiple different disciplines and bringing it together on one project. This is great because it gives you a lot of experience on what jobs will be like after college."
Could you talk about your experience as an international student and how the pandemic affected you?
"During the Fall semester of 2020 I stayed at home in New Zealand due to the nature of the pandemic in the United States. All of my professors were very understanding and many went out of their way to help me throughout the semester. Most of the time they would record their Zoom lectures to the rest of the class and upload the footage to the Google Drive where I would be able to view them at a time which better suited me; this is because due to the 16-hour time difference the live classes were between midnight and 7 a.m. for me, which wouldn't have been possible to complete my studies. I also worked with my professors to organize times to take tests which were different than the class times so that it would work for me."
Have any faculty members mentored you?
"I work a lot with Dr. [Steve] Spicklemire over a wide range of my courses. He's my point faculty on our Engineering Design spine project. Also has taken me for SWEN and Physics classes, I have regular contact with him and he helps and advises on anything I need."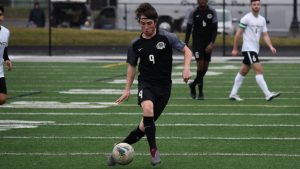 Are you involved in any extracurricular activities?
"I'm part of the men's soccer team here for the university. It's the reason I'm here at the university; as an international student I was scouted to come play for the school. I think getting to play at the collegiate level is a great experience. Mainly just getting to be around the boys on the team is great."
What advice would you give to incoming freshmen at UIndy?
"Don't specialise too early; explore what's on offer to find what you enjoy."
What's your favorite thing about UIndy?
"The small class sizes. You're able to specialize and get a lot more one on one time with your professors. You also are able to create better working relationships with them which in turn helps out throughout your courses."