How Pro Edge Helped Three UIndy Students Become 500 Festival Princesses

The Indianapolis 500 is the largest single-day sporting event in the world, but the festivities begin well before that special Sunday in May. This year, three University of Indianapolis students have been crowned as 500 Festival Princesses!  Each of these three outstanding young women have worked closely with the University of Indianapolis Professional Edge Center (Pro Edge).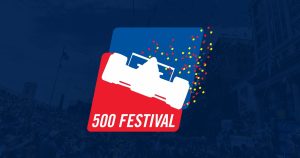 The road to becoming a 500 Festival Princess was long for some—Meridian Stowers '23 (Psychology and Pre-Occupational Therapy) applied to be a Princess last year but was not selected. This year, in part thanks to Pro Edge, was a different story. Stowers, who was named a Pro Edge "Rising Star" her freshman year, worked with Stephanie Kendall-Deitz of Pro Edge on her interviewing skills and was connected to a past UIndy 500 Festival Princess for informal mentoring. 
In addition to refining their professional skills, two other UIndy students in the 500 Princess Program this year found ways to give back to Pro Edge. Alie Brown '21 (Marketing and Operations/Supply Chain Management) has been working closely with ProEdge since 2017, and it's clear to see her energy, enthusiasm, and drive to succeed. Career coach Kirk Bryans discussed how she's helped Pro Edge, "While working at the Professional Edge Center, she helped craft a social media strategy to engage our student population and then was asked to execute on that plan.  Her efforts helped increase student participation in our career fairs, on-campus events, and attendance for our guest speakers."
Karlye Vonderwell '21 (Political Science and International Relations), has worked closely with the Professional Edge Center as an orientation leader and worked with Career Coach Tremayne Horne to secure an internship with the International Center. But work with Pro Edge isn't the only thing that set these students on their way to becoming 500 Festival royalty. Minoring in Spanish and Franco-Germanic Studies, Vonderwell has spent time teaching English as a Second Language to immigrants in Indianapolis through an Adult Education program. Additionally, she is a supervisor for the Alumni Association, an Orientation Leader for UIndy, and a legislative intern for Hannah News, who is striving to go into Government Affairs. Adding to her impressive resumé Vonderwell was named a Shaheen Global Fellow for her studies and presentation of her study abroad to Scotland.
Dr. Laura Merrifield Wilson said, "[Karlye] is absolutely incredible and is pursuing the master's program in IR (International Relations) while doing her bachelors and working in a high-powered lobbying internship in the statehouse and keeping a strong GPA. I have also spoken to her regularly about potentially pursuing a doctorate because she is remarkably bright and academically inclined."
Alie Brown demonstrated her mind for business and used her personal network to organize a tour with Rolling Stone Magazine in New York City for last year's Pro Edge career trek. The Professional Edge Center gave her some of the skills she needed to make this event happen. She is described as greeting everyone with a smile and immediately finding a connection with whoever she meets. Bryans added, "Alie has wanted to become a 500 princess her entire life. I am so proud of her!"
Meridian Stowers demonstrated her incredible work ethic when she returned home to Tipton, IN at the start of the COVID-19 pandemic and worked full-time in a factory producing ventilators where she was promoted to shift supervisor at the same time as taking classes. 
Kendall-Deitz of Pro Edge said, "Despite being away from campus she is staying connected using Zoom and other online communication tools and she participated in-person in our Sophomore Edge Conference in January and is part of a virtual alumni mentoring pair. It is clear to see Meridian's love of all things Indianapolis 500 and I can't imagine a better ambassador for the 500 Festival program."
About the 500 Festival Princess Program:
The 2021 500 Festival Princesses represent 16 Indiana colleges and universities and 21 cities and towns across the state. With a cumulative GPA of 3.74 this year's 500 Festival Princesses were selected from hundreds of applicants based on communication skills, academic performance, community involvement, commitment to service, and leadership.