Mathieu Billings publishes book on Irish immigration to Illinois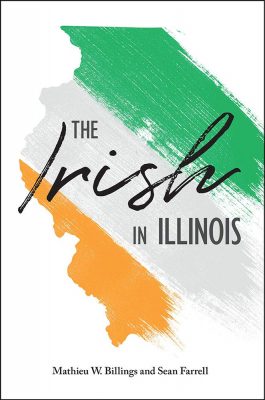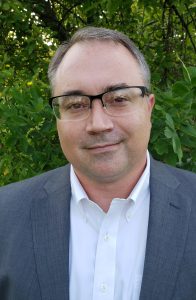 Mathieu Billings '96 '09, associate adjunct professor in the history & political science department at the University of Indianapolis, recently co-authored a book that brings together familiar and unheralded stories of the Irish in Illinois.
The Irish in Illinois is the first statewide account of Irish immigration to the Prairie State.
"With more than a million Illinoisans claiming Irish ancestry today, and Cook County boasting the largest Irish population of any county in the nation, we reasoned that this was a topic worth pursuing. Fortunately, Southern Illinois University Press agreed," he said.
Billings believes in making history accessible and says the book is written to appeal to everyone from general readers to scholars.
The book provides dozens of inserts (biographies, images, maps, etc.) that help bring stories of Irish Illinoisans to life. Some, such as Mayor Richard J. Daley, are well known. Others such as Jennie Hodgers, a 19th-century Irish woman who disguised herself as a man and fought in the American Civil War, are lesser-known.
The book also emphasizes the multifaceted experiences of Irish immigrants throughout the Prairie State. For example, many immigrants were Protestant. Others voted Republican. Many of the most famous Irish Illinoisans were women (Mother Jones, Margaret A. Haley, and Sister Mary William Sullivan). Much of this story is centered in Chicago, but much is not. Perhaps most importantly, the Irish quest for success and respectability was distinct but not unique. The legacy of Irish immigration to Illinois, like their legacy throughout much of the rest of the United States, is that they paved the way for other immigrant groups to follow.
"History should challenge us to think about the human condition–how individuals and groups in the past identified problems and then responded to them," said Billings. "Sometimes they acted with courage and wisdom. Sometimes they did not."