University of Indianapolis announces honorary degree recipients for May 2021 commencement

The University of Indianapolis will present honorary degrees during May Commencement ceremonies to two changemakers in the fields of military service and business. 
Captain Diane Carlson Evans served as a combat nurse in the United States Army during the Vietnam War and founded the Vietnam Women's Memorial Foundation. Daniel Pink is the author of six best-seller books about business and human behavior whose work challenges his readers to think differently about human motivation.

"Our honorary degrees are awarded to individuals who are innovators, community and industry leaders, and visionaries who embody the mission of our University. I am excited to continue this storied tradition by awarding degrees that honor two true leaders in our world who are committed to creating positive change in our society," said President Robert L. Manuel.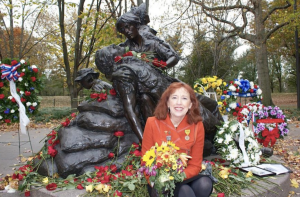 Captain Carlson Evans was head nurse in the post-surgical unit when she served in the combat zone of the Vietnam War. She completed six years in the Army Nurse Corps. As founder of the Vietnam Women's Memorial Foundation, Carlson Evans envisioned the idea for a memorial to honor over 265,000 women who served during the Vietnam war.  She led a ten-year struggle, including years of testimony before three federal commissions and two congressional bills, to complete the circle of healing with the placement of the Vietnam Women's Memorial in Washington DC.  This was the first memorial in the history of the United States honoring military women on the National Mall.
Carlson Evans currently volunteers for the Eastern National and National Park Service efforts on behalf of the Vietnam Women's Memorial Foundation. Her work today focuses on readjustment services for veterans. She is the author of a book, "Healing Wounds, A Vietnam War combat nurse's 10-year fight to win women a place of honor in Washington, D.C." Evans also served as former President and CEO of the Board of Directors for the Vietnam Women's Memorial Foundation.
Carlson Evans holds honorary doctorate degrees from Haverford College, Sacred Heart University and Carroll College. She is also the recipient of numerous awards, medals and accolades, including the Patriot Award from the American Legion; "Woman of Distinction" by the National Conference for College Women Student Leaders; the Governor's Excellence Award from the State of Minnesota; the Outstanding Civic Achievement Award from the USO; Woman Agent of Change by the American Association of University Women; the Gold Medal of Merit from the Veterans of Foreign Wars and the Medal of Honor from the Daughters of the American Revolution.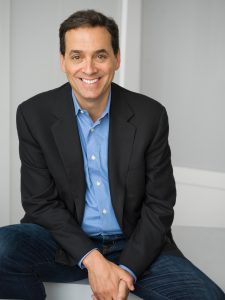 Daniel Pink is the author of six provocative books about business and human behavior, including New York Times bestsellers "A Whole New Mind" and "To Sell is Human." His books have won multiple awards, have sold millions of copies, and have been translated into more than 40 languages. Pink was host and co-executive producer of "Crowd Control," a TV series about human behavior on the National Geographic Channel that aired in more than 100 countries. He has appeared frequently on NPR, PBS, ABC, CNN and other TV and radio networks in the US and abroad. 
He has been a contributing editor at Fast Company and Wired as well as a business columnist for The Sunday Telegraph. His articles and essays have appeared in The New York Times, Harvard Business Review, The New Republic, Slate, and other publications. In 2019, London-based Thinkers 50 named him the 6th most influential management thinker in the world. Pink received a BA from Northwestern University, where he was a Truman Scholar and was elected to Phi Beta Kappa, and a JD from Yale Law School. He has also received honorary doctorates from Georgetown University, the Pratt Institute, the Ringling College of Art and Design and Westfield State University.
Both honorary degree recipients will be recognized during the WICR (88.7 FM) special commencement program that will be broadcast during four Commencement parades to be held May 8-9, 2021.
About the University of Indianapolis
The University of Indianapolis, founded in 1902, is a private university located just a few minutes from downtown Indianapolis. The University is ranked among the top National Universities by U.S. News and World Report, with a diverse enrollment of nearly 5,600 undergraduate, graduate and continuing education students. The University offers a wide variety of study areas, including 100+ undergraduate degrees, more than 40 master's degree programs and five doctoral programs. More occupational therapists, physical therapists and clinical psychologists graduate from the University each year than any other state institution. With strong programs in engineering, business, and education, the University of Indianapolis impacts its community by living its motto, "Education for Service." Learn more: uindy.edu.