Staff spotlight: Kaye McClendon reflects on Filipino-American heritage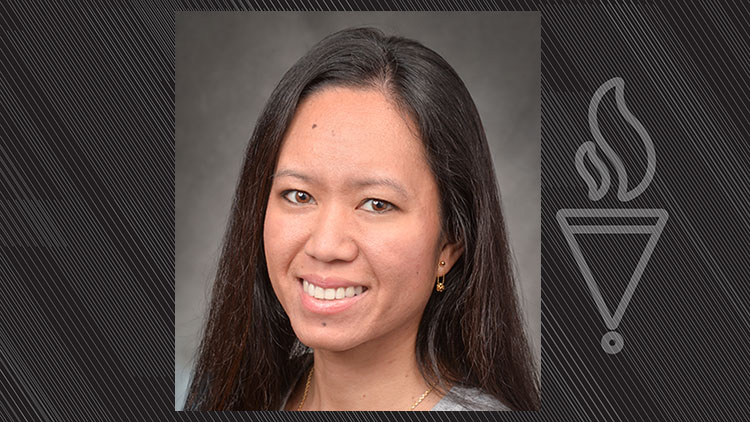 As part of the University of Indianapolis's observance of Asian American and Pacific Islander Heritage Month during the month of May, we are highlighting faculty and staff whose background and perspectives enrich our campus culture and contribute to a multicultural environment. This week's feature focuses on Kaye McClendon, webmaster in the Office of Communications & Marketing. Kaye holds a Bachelor of Science in Media Arts & Science (2008) and a Master of Science in Human-Computer Interaction (2014) from IUPUI.
When did you start at UIndy and what is your title?
I started on September 25, 2017, as the digital design specialist. At the time, the UIndy website had just been rebranded and redesigned, so I helped with creating new infographics, cleaning up old pages, and assisting the senior multimedia designers. In July 2019, my title changed to webmaster. I continue to make daily web updates based on requests from other departments and as an effort to be in compliance with web accessibility guidelines. I've also trained several faculty and staff on how to use our content management system so they can feel empowered to contribute their own updates to our website. Additionally, I manage the digital monitors around campus and make updates as requested.
What does it mean to be Filipino-American to you and your family?
To be Filipino-American is a great privilege because, to my family, the U.S. is the greatest land of opportunity. My father moved from the Philippines to the U.S. shortly after I was born, and my mother and I stayed in the Philippines for five years before we could migrate to the U.S. Growing up here, my parents made sure that I didn't forget the Filipino customs and language. They worked hard to provide me with a good education and a chance to live a better life than they did in the Philippines. They would always tell me that my success is their success.
How does your husband's family culture factor into the culture you grew up in?
My husband is Mexican/Irish-American, so we were both raised in a similar strict Catholic household. We were taught to respect our elders, speak more than one language, and enjoyed many family get-togethers when we were younger.
If people are looking to diversify their knowledge, what are one or two things they should know about Filipino-Americans?
According to the Pew Research Center, Filipinos are the 3rd largest Asian origin group in the U.S.

Since the Philippines was colonized by Spain for over 300 years, a third of the Filipino language is derived from Spanish words.
What does the UIndy #Belongspace mean to you—as the Office of Inclusion & Equity leads the charge to make UIndy a safe space for all backgrounds?
I think #Belongspace is a good channel for individuals who are interested in learning about different people, experiences, and cultures. It's a good conversation-starter. I'm excited to see how OIE can incorporate what we learn from #Belongspace to our current or future UIndy traditions.