Kivonte Houston designs Juneteenth celebration t-shirt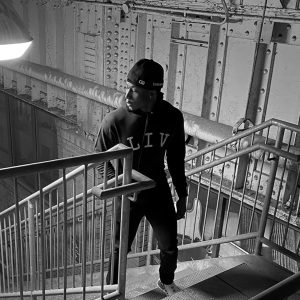 Kivonte Houston '24 created the design for this year's Juneteenth t-shirt. He is a business administration major, with a minor in communication at the University of Indianapolis. Hailing from Chicago, he is a student worker in the Office of Inclusion & Equity and an impactful member of the UIndy family.
Houston found inspiration for his Juneteenth t-shirt design from the Jamaican national flag. "That is where part of my family originates from and has always fascinated me," he said. "This was a great opportunity to provide a colorful shirt for the celebration and also express myself within my work."
Along with expressing himself, Houston also believes that the Juneteenth celebration is an important part of acknowledging both the good and the bad when it comes to inclusion and equity in this country. "What Juneteenth celebrations have in common is the theme of unity, this is a chance to come together and celebrate us as a people," he said. "And we celebrate our freedom within a country with social and economic constructs that opposed that very freedom for a great amount of time."
Houston began working in the Office of Inclusion & Equity this past January and focus quickly turned to planning a Juneteenth celebration. "We wanted apparel to acknowledge the event, so that people will remember the celebration long after it's over," he said. 
Houston says one of his favorite things about UIndy so far has been the diversity found on campus. "The University has done a great job making an inclusive and safe environment for such a diverse student body," he said. 
Because of this, he doesn't take his role in the Office of Inclusion & Equity lightly. "I look forward to continuing this work and providing the best possible experience for students like myself here at the University of Indianapolis," he said.