Patrick Van Fleet announced as dean of Shaheen College of Arts & Sciences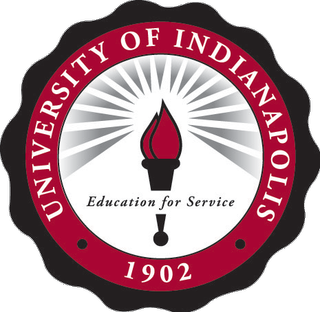 Dear Campus Community,
After an extensive nationwide search and meeting with a number of highly qualified candidates, I am pleased to share with you that Dr. Patrick Van Fleet has accepted an offer to become the next dean of the Shaheen College of Arts & Sciences at the University of Indianapolis. Dr. Van Fleet, who currently serves as professor and chair for the Department of Mathematics at the University of St. Thomas in St. Paul, Minnesota, will join UIndy on July 26, 2021.

Dr. Van Fleet comes to UIndy at a crucial time for our University, as we emerge from the pandemic and find new ways to thrive and fulfill our mission to both our students and the community. I expect that Dr. Van Fleet will continue the tradition of innovation in the Shaheen College of Arts & Sciences by not only supporting opportunities for students to develop essential skills in their areas of study, but also fostering successful transitions to their careers or further study at the graduate level.
Dr. Van Fleet brings a passion for creating opportunities for academic research and hands-on learning that are central to the UIndy experience and to the Shaheen College of Arts & Sciences. In addition to serving as chair of the Department of Mathematics at St. Thomas, since 1998 he has served as director of the endowed Center for Applied Mathematics (CAM) at St. Thomas. During that time, Dr. Van Fleet was funded by the National Science Foundation on four projects totaling $1.3 million, wrote three books on wavelet theory, published several papers on wavelet theory and spline functions, and led numerous undergraduate research projects. He was a 2016 recipient of the John Ireland Presidential Award for Outstanding Achievement as a Teacher-Scholar at the University of St. Thomas.

Dr. Van Fleet earned his Bachelor of Science degree in mathematics (education emphasis) from Western Illinois University and his Master of Science and PhD in Mathematics from Southern Illinois University Carbondale. 
Finally, I wish to acknowledge the excellent work of the search committee, co-chaired by Dr. Amanda Miller and Dr. John Kuykendall. During a time when searches took on a different look and feel for most institutions, the committee was successful in presenting a highly-qualified slate of candidates through a well-designed process. Thanks also to the UIndy community, particularly the Shaheen College of Arts & Sciences faculty, for participating in the process and providing valuable input.  
I hope you will join me in welcoming Dr. Van Fleet to our community as opportunities arise later this summer and as the new academic year kicks off. 
Best wishes for a great summer,
Mary Beth Bagg, PhD
Interim Vice President and Provost