UIndy alumni making waves with Silver Screen film podcast

Katie Gainey '11 (English, theatre minor) and Jared Boomer '15 (communication, electronic media concentration) are two University of Indianapolis alumni and friends of nearly seven years who have recently started collaborating on a podcast all about movies and the media. 
Realizing how much fun they had bantering about movies, they launched the Silver Screen Podcast in 2019. The weekly podcast focuses on movies and series ranging from upcoming releases to classic films. The pair dedicate each episode to a specific movie and discuss the synopsis, ratings, reviews and their own personal commentary alongside these professional opinions. You can also expect to hear them discuss relevant social issues, news about movies and actors and plenty of lighthearted laughs. Among other episodes, Gainey and Boomer have covered Netflix's "Tiger King," "Toy Story," "The Big Lebowski," and "Contagion." The "Contagion" episode discussed the Coronavirus weeks before social distancing started and remains their most popular with over 500 downloads.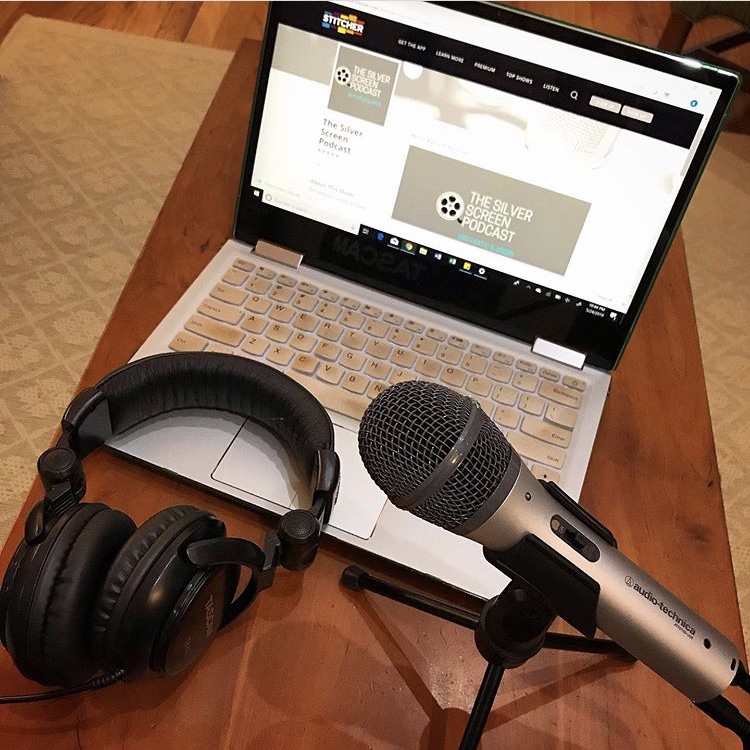 We asked the Silver Screen Podcast hosts a few questions:
Q: Who are your favorite actors and directors? 
Gainey: "I could go on for days about this question but I'll try to keep it to a minimum. It should be mentioned that we cannot seem to record an episode of the podcast where I fail to mention Tom Hanks. I adore him. He is a phenomenal actor and human being and the highlight of 2019 was when I got to attend some of the Indy 500 festivities and he came to Indianapolis to film a segment on the 'Today Show.' I got to be in the same room as him and hear his voice. I was elated!"
"As far as the classic actors that I can't get enough of I would say Audrey Hepburn is my number 1 of all time, others include Vivien Leigh, (I was named after the actress and a character she played) Katharine Hepburn, Angela Lansbury, Debbie Reynolds, Gene Kelly, Cary Grant, Jimmy Stewart, Gregory Peck and Fred Astaire. Actors of today that I could watch forever would include Meryl Streep, Emily Blunt, Rachel McAdams, Kate Winslet, Octavia Spencer, Reese Witherspoon, Tom Hanks, Anthony Hopkins, Morgan Freeman, Brad Pitt, Ryan Gosling, Eddie Redmayne, Leonardo DiCaprio, Timothee Chalamet. Favorite directors would be Stanley Donen, Vincente Minnelli, Steven Spielberg, Martin Scorsese, Damien Chazelle, Greta Gerwig and Olivia Wilde."
Boomer: "One of my favorite actors is Tom Hanks. I am also a big fan of Leonardo DiCaprio, Ryan Gosling, Saoirse Ronan and Emma Stone. For favorite directors, Christopher Nolan is my favorite director, and I also really like the Coen Brothers, Damien Chazelle, Wes Anderson and Steven Spielberg."
Q: Did you have any mentors at UIndy?
Gainey: "I loved the English Department staff and had a great experience with the Theatre Department as well. The professors that had the biggest impression on me were Dr. Jennifer Camden, Dr. Bill Dynes, Dr. Kyoko Amano, and Jim Ream [retired associate professor of theatre]. Jen Camden and I still get together a few times a year and I regularly communicate with Dr. Dynes through social media. Dr. Amano is now at another university but we keep in touch through social media. And one of the best memories this past summer was visiting Jim and his wife, Paula, with a few of my theatre friends for a birthday party. I had the most classes with Dr. Camden and she is fully the reason I was able to complete my portfolio and graduate. She set a strong example both personally and professionally."
Boomer: "One of my biggest mentors was Professor Scott Uecker. Scott is in charge of the radio station on campus, 88.7 WICR, and also teaches a variety of communication classes. We are still close even five years after graduation and since I work for a radio station, he helps me out with career advice from time to time. Another mentor would be Dr. Robert Gobetz (or Doc. G. as he is affectionately called) who is no longer at the university but taught a variety of communication classes that I had a lot of interest in. One more would be Dr. Jonathan Evans in the Philosophy and Religion department. Although I only had one class with him, he was my instructor for a Spring Term trip to London and Paris that was one of my best experiences in college."
Q: How do you stay connected with UIndy?
Gainey: "I'm extremely proud that I attended UIndy. I won Homecoming Queen in college so I always get excited to hear updates about Homecoming festivities and stop by if I'm in town. I was a member of the Student Alumni Association so any time I get a call from students I like to talk to them about their experience. My cousin is currently a professor there, (Dr. Kara Cecil. She is super involved with the COVID-19 crisis right now since her degree is in Public Health) and every fall I take the online Communiversity class with Dr. Camden." 
Boomer: "I still come back to campus from time to time to help mentor Communication department students. I also usually try to make it back on campus for at least one football and basketball game a season and I rock a UIndy license plate!"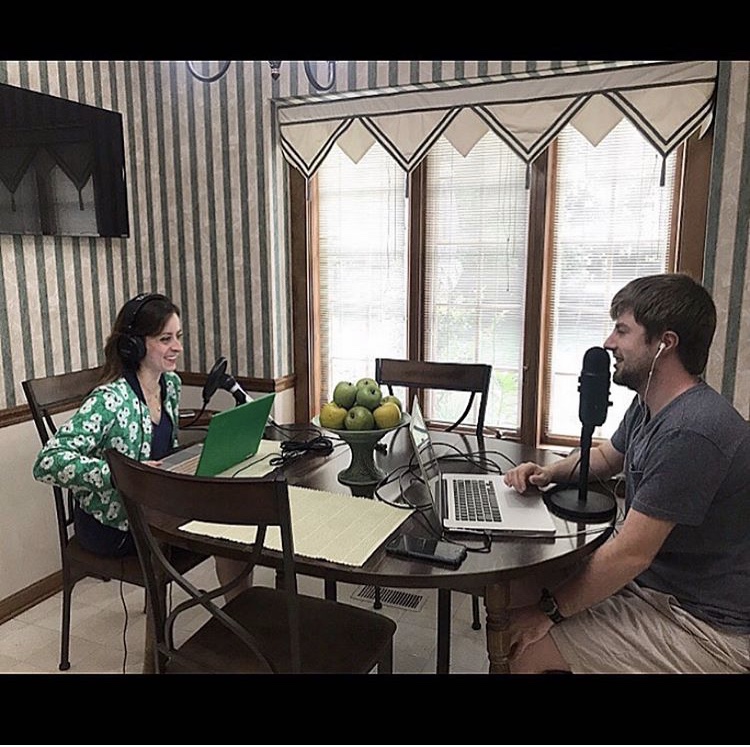 The Silver Screen Podcast is available on Spotify, Apple, Stitcher, and more. If you're interested in the Silver Screen Podcast, want more information, or feel like voting what movie they should cover next, be sure to check out their social media:
Twitter – @PodcastSilver
Facebook – https://bit.ly/36XxIym
Instagram – podcastsilver