UIndy Students Compete at Model United Nations Conference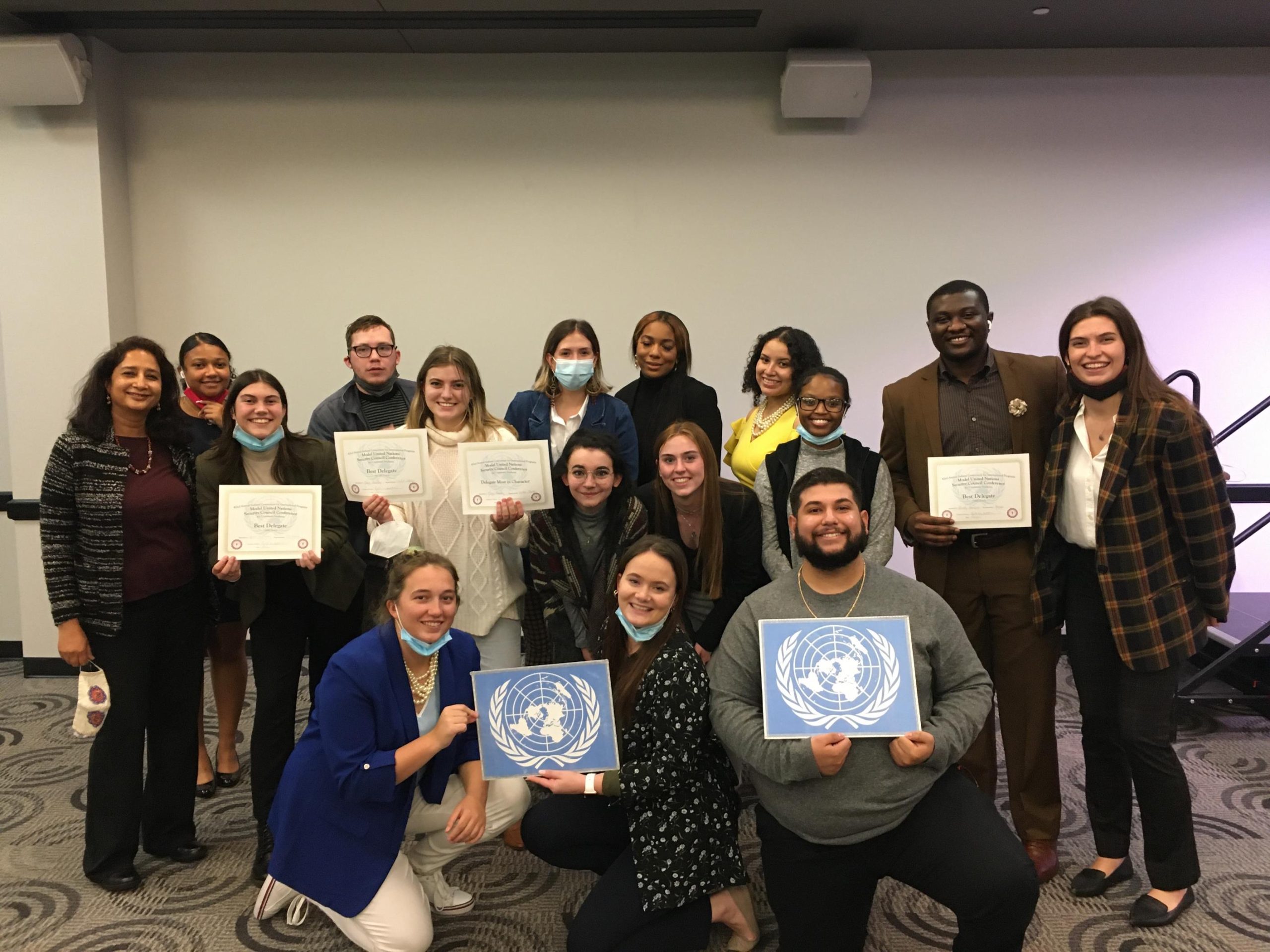 Please congratulate the UIndy team participants in the Model United Nations Conference held at UIndy on November 12-13, 2021. The Model UN is a simulation exercise organized by the Indiana Consortium for International Programs.
Participating Universities this year included:
University of Indianapolis
University of Louisville
Indiana University, South East
Manchester University
UIndy turned in a strong performance winning several awards. The students included majors from International Relations, Political Science, History and Sociology.
Alexandra Feldhusen and Taylor Vachon did an excellent job as the chairs of Council 1 and 2.
UIndy Delegate Awards won
2nd best delegate: Mary Hazelton representing the United States (Council 3)
3rd best delegate: Sofia Skillman representing Estonia (Council 1)
3rd best delegate: Haisley Adeshina representing Kenya (Council 3)
Delegate most in character: Mary Hazelton representing the United States (Council 3)
UIndy's delegation:
Council #1 – Chair, Alex Feldhusen
Harley Avery representing the UK
Nasira Curry representing Kenya
Marissa McKinney representing the US
Sofia Skillman representing Estonia
Council #2 – Chair, Taylor Vachon
Brianna York representing the US
Nasira Curry representing Kenya
Jonathan Ransom representing Mexico
Ellie Wilson representing St Vincent and the Grenadines
Council # 3
Kiah Carter representing the UK
Hasely Adeshina representing Kenya
Cesar Rivera representing Mexico
Mary Hazelton representing the US