CAC announces Fellows Program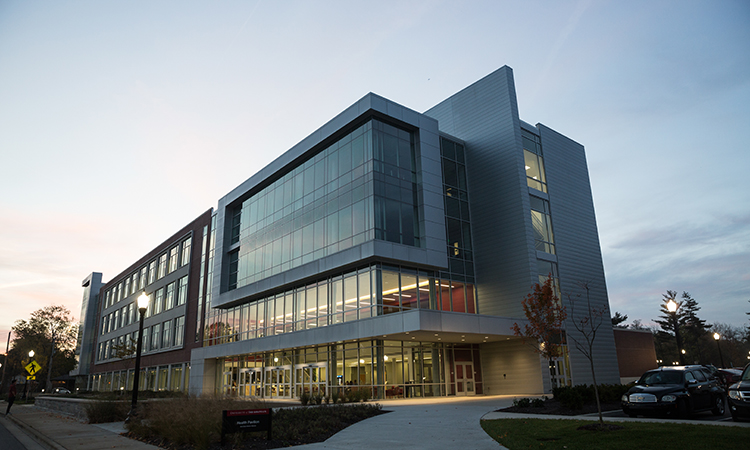 The University of Indianapolis Center for Aging & Community (CAC) just announced an ongoing, collaborative two-year fellowship program for full-time UIndy faculty. The CAC Fellows program is designed to leverage the expertise of faculty from across the university to develop innovative approaches to meeting the needs of older adults and those who serve them. CAC's primary partner in this fellowship program is CICOA Aging & In-Home Solutions, a comprehensive services agency that supports the needs of older adults and people with disabilities in Central Indiana.
"Aging is a universal experience that connects every human," said Dr. Ellen W. Miller, CAC executive director. "And aging is an important element of work in nearly every profession. The CAC Fellows program is one way for us to harness the intellect and expertise of faculty from across campus to positively impact older adults and those who serve them and to connect like-minded faculty from across the university."
"CICOA is already seeing the impact this collaboration is having on how we optimize services, advance policies, and generate new and innovative solutions that maximize the health and independence of older adults and the local communities in which they live," said Dustin Ziegler, vice president of clinical integration and engagement. "This is a great example of what can be achieved when quality organizations and experts from all disciplines come together, and we fully expect to convert the outcomes of this great work into real-world practices that benefit the populations we serve."
The CAC Fellows program will also be tied to a CAC Faculty Affiliates effort.
Inaugural Fellows
Dr. Kara Cecil, assistant professor of public health, and Dr. Rebecca Sorley, professor of music, have been selected as the inaugural CAC Fellows. In addition to working with CICOA to determine lines of inquiry that rely on their individual expertise and will benefit CICOA's stakeholders, Cecil and Sorley worked with CAC to develop the application process for the next cohort of fellows.
Applications for the 2022-2024 cohort
Applications for the Center for Aging & Community Fellows are available now and are due by March 28, 2022. Full-time faculty who have an interest in topics within their own areas of expertise related to aging and who are able to make a multi-year commitment are encouraged to apply. The first year of the fellowship is designed for project planning and exploration of funding opportunities. The second year is designed for implementation. In addition to whatever funding a fellow may secure for project implementation, CAC will provide a stipend for the fellows' participation each year.
Information Meetings
Those interested in applying for the Center for Aging & Community Fellows program are encouraged to attend one of two meetings on Wednesday, March 9, 2022. The first will take place from from noon to 1:00 p.m. the Presidents Dining Room in Schwitzer Student Center. Lunch will be provided. The second will be an afternoon event (snacks included) at Books & Brews from 3:30-4:30 p.m. To RSVP for one of the March 9 information sessions, complete this form or contact Amy Magan at amagan@uindy.edu.