Gerburg Garmann Announces Artwork Publication, Upcoming Exhibition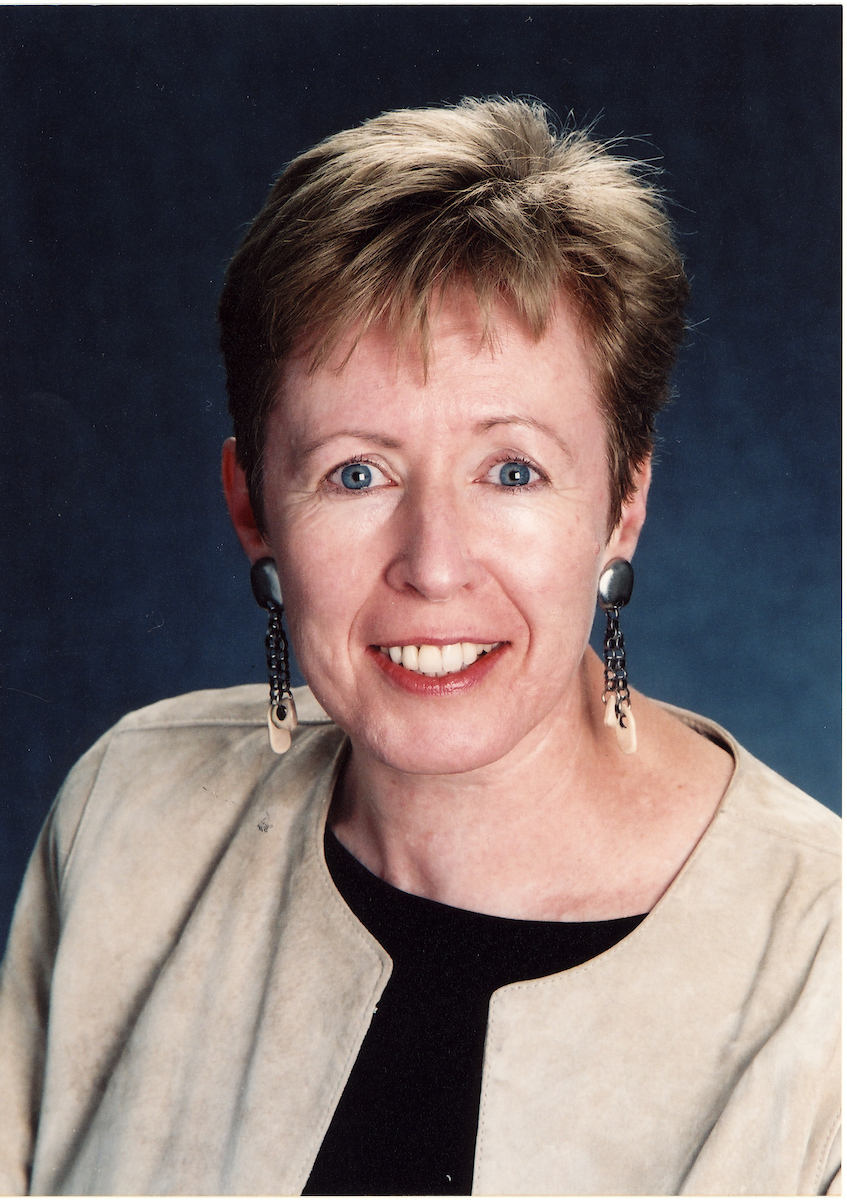 Two artworks by Professor of French and German in the Department of Global Languages and Cross-Cultural Studies, Dr. Gerburg Garmann, were selected for publication by Lily Poetry Review and Invisibile City Literary Journal Issue 4.
'Female Torso,' a digital art piece, has appeared in the Winter 2022 edition of the Lily Poetry Review.
'Acid,' also a digital art piece, was selected as the cover art for Invisible City Literary Journal Issue 4.
In addition to these publications, Garmann's multimedia piece, 'Turn Around, Again, Miriam' will be exhibited at the Harrison Art Center in Indianapolis during the month of April. 'Turn Around, Again, Miriam' is an acrylic charcoal painting and will be accompanied by Garmann's composition with the movements, 'Lament,' 'Currents over Babbling Waters,' 'Shifting and Sliding,' 'Rock Fall,' and 'Miriam Coda' as well as a cross-century poetry collage (comprised of lines from Sophocles over Shakespeare to John Muir, Wendell Berry, Marc Hudson and Garmann's original poems).
"Interdisciplinary work has long since been the norm at many universities in the United States and abroad, and I am a passionate practitioner of it," said Garmann. "As it helps bridge and mutually enrich the knowledge and research approaches of several fields — whether they are scientific, humanistic, or artistic in nature — interdisciplinarity produces new meaningful 'knowledge composites' which address the challenges of our time through exciting new lenses. The arts, including poetry, painting, and music, have a special place (and responsibility) in this endeavor: they simultaneously express matters from an interdisciplinary angle and further the discussion of current-day challenges (for instance those of environmental concerns as presented in my multi-media project on our relation to water and rock)."
The exhibition will include works from 11 other artists participating in a grant from IUPUI Interdisciplinary Humanities. The exhibition will also be available online.
"The partnership with my brilliant colleagues, Dr. Marc Hudson (poet, and professor emeritus of English, Wabash College) who did the voiceover to my compositions which accompany my painting, and our own Dr. Brett Leonard (professor and director of Music Technology Programs, University of Indianapolis) who worked his miracles on the provided sound files, speaks to this kind of significant collaboration," added Garmann. "I hope the UIndy community will enjoy this project either in person at the Harrison Arts Center on Delaware Street during the month of April or online. And this summer, I will take this project to Zaragoza, Spain, and possibly to Oxford, England."