Laura Merrifield Wilson Selected for Indianapolis Business Journal's 2022 Forty Under 40 List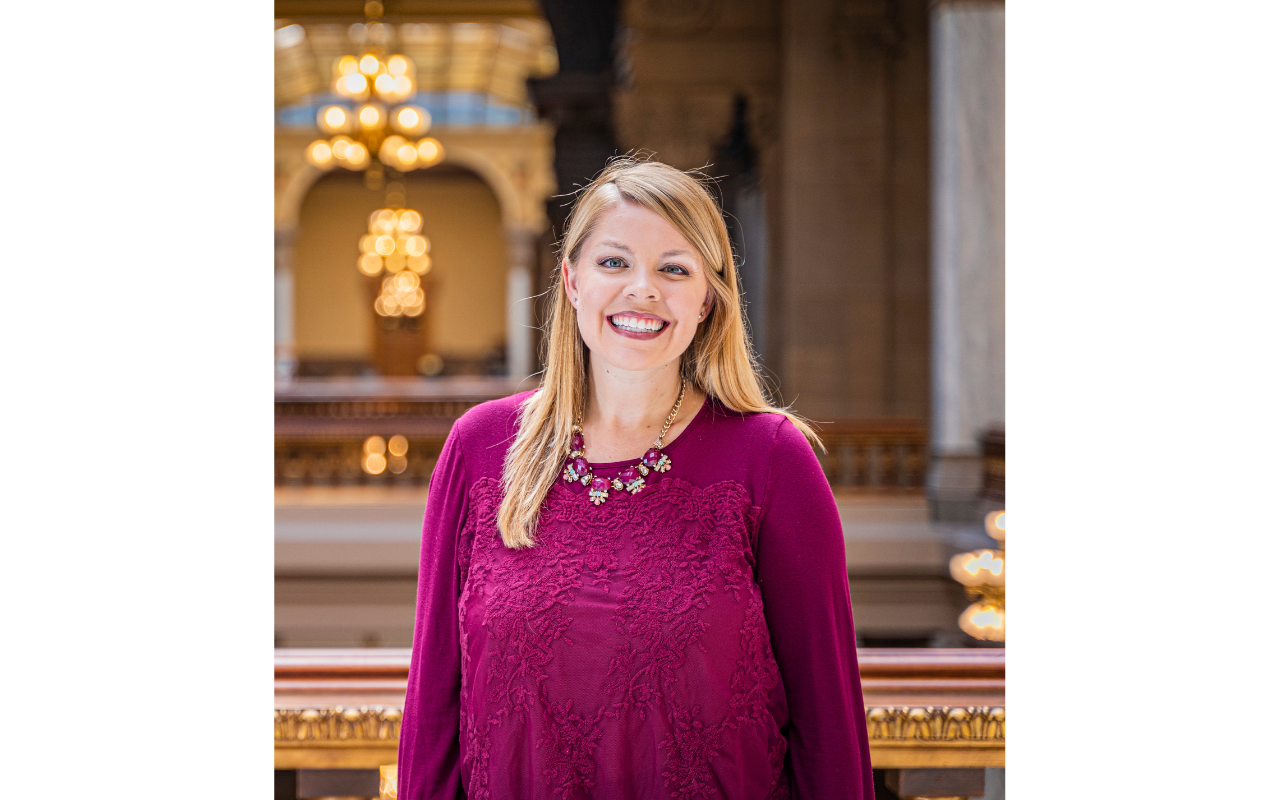 Associate Professor of Political Science, Dr. Laura Merrifield Wilson, was selected by the Indianapolis Business Journal for their 2022 Forty Under 40 list. This list highlights rising stars in Indianapolis's metro area.
In addition to teaching at UIndy, Dr. Wilson serves as a pre-law adviser and co-directs the Gender Center. She is also active in the media, appearing regularly on WTTV-TV Channel 4's and WXIN-TV Channel 59's "IN Focus."
"I'm passionate about what I do because I get to work with the next generation of leaders, of people who are inspiring and really motivating," said Dr. Wilson. "I think higher education is exciting because it is that next step before they start their careers. It's the next step for that next generation and getting to work with them is really exciting."
Dr. Wilson is also highly active in her community, serving as a member on the board of Girl Scouts of Central Indiana, the Indiana Political Science Association, the Indiana Academy of Social Sciences and more.
View Dr. Wilson's full profile at https://www.ibj.com/articles/2022-forty-under-40-laura-merrifield-wilson.