UIndy Dance Team Wins First National Championship in Program History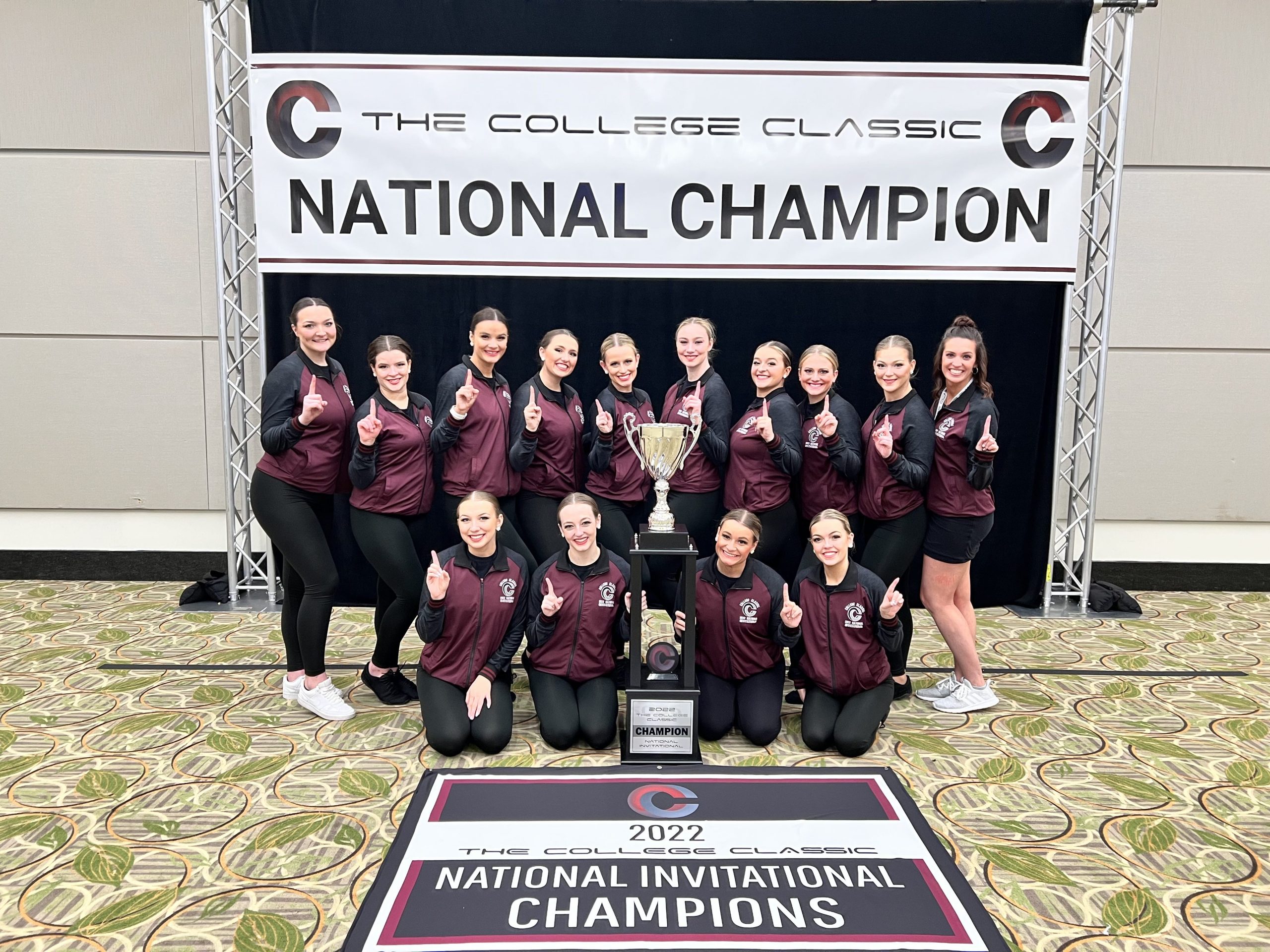 After two long years of being unable to compete in-person due to the pandemic, the UIndy Dance Team returned to take on other Division II teams from across the country at the Dance Team Union College Classic Invitational.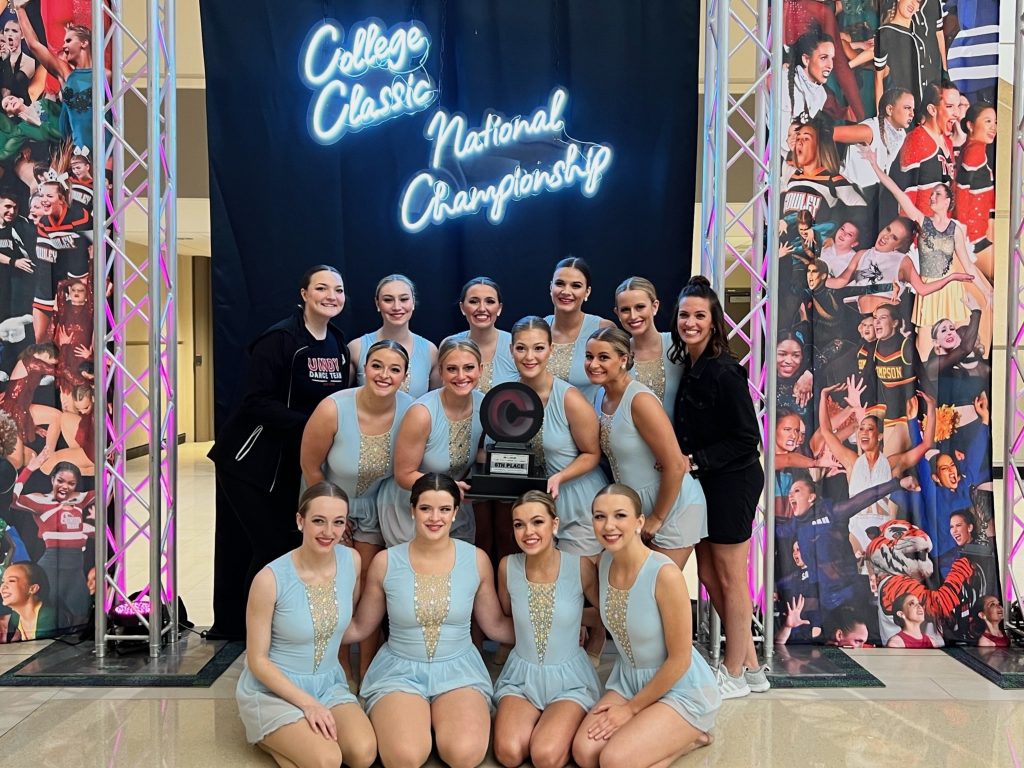 The team performed two routines: one team performance and one jazz performance. The team's jazz routine placed 6th and the team performance routine, which included a combination of jazz, hiphop, and pom choreography, placed 1st, taking home the first national championship in the team's history.
"I am very proud of the progress our team has made over the course of my coaching career," said UIndy Dance Team Coach Carlee Bachek. "In the past couple years especially, the team has had to overcome a lot of change with COVID restrictions on campus that limited our practice time and in-person meetings. This year the team showed up ready to work hard and make up for lost time. This group of athletes worked well together from the start of our season in July and have continued to lift each other up and push themselves for the better of our program. This was an incredible win that was very much deserved by these dancers and by our program that doesn't always get as much recognition as other athletic programs on campus!"
The team was presented with an impressive trophy and each member of the team will receive a ring to commemorate their championship.
"Being the captain, I really paid attention to how much these girls have worked and how much they have changed as dancers in the last ten months. I am so proud of every single one of them," said Team Captain Taylor Rice '23 (Biology Pre-Med). "I had a mixture of shock, happiness, and also happy crying when we won. It was the best feeling I have had in a long time, and I am so glad I got to experience it with this team."
The victory was especially impactful for graduating seniors on the team.
"I have danced my whole life, and I knew this was the end of an incredible dance journey for myself and the team," said Megan Rice '22 (Biology, Chemistry). "I felt very connected to my team, and it was exciting to show off all of our hard work. Winning the competition for team performance meant the world to me and I'm pretty sure all of us sobbed when they announced our win. I never would have thought we would be national champions before this year, and I am so proud of this team. It was a great end to my time on this team, and I will forever cherish the memories made this weekend."
"I heard the host call our name and it was hard to hold in the excitement," said Maggie Rohlfing '22 (Nursing). "I was up there standing with my teammates and looking at our coach because we were the only ones who knew what went into that title. There were tears rolling down my face when they brought over the banner and trophy and took us to center stage. I felt like everything I had worked for these last four years and everything this program has fought for was worth it. We have proved ourselves."
The UIndy Dance Team has worked long and hard to make a name for themselves and this national championship is the culmination of the dedication of the students, coaches and their supporters.
"When it comes to the dance team, we practice for an entire year for the chance to have two minutes to prove ourselves," added Maggie. "We don't have any second chances and we don't get the opportunity to do it again next week. I hope that this helps our community and athletics understand that we do more than dance at halftime and support our teams from the sidelines. We spend the majority of our dance season celebrating and supporting our UIndy athletics teams and would love for UIndy athletics to celebrate and support us in this exciting time as well."
"I am super grateful that our coach, Carlee Bachek, has been such an advocate of our program and works everyday to build the team," added Megan. "Her dedication as a coach has allowed us to get to where we are today, and hopefully this win will help our team receive further recognition."
"Our coach, the alumni, and the current dancers have put so much work into the dance team in order for us to get to this moment, and I hope the UIndy community sees that," said Taylor. "A lot of dance teams around the country continue to not receive as much recognition as other athletics, and I hope that our school can change that and start a trend of recognizing dancers."