CELL to partner with State of Indiana & Lilly Endowment for $111 Million Investment to Support Early Literacy for Hoosier Students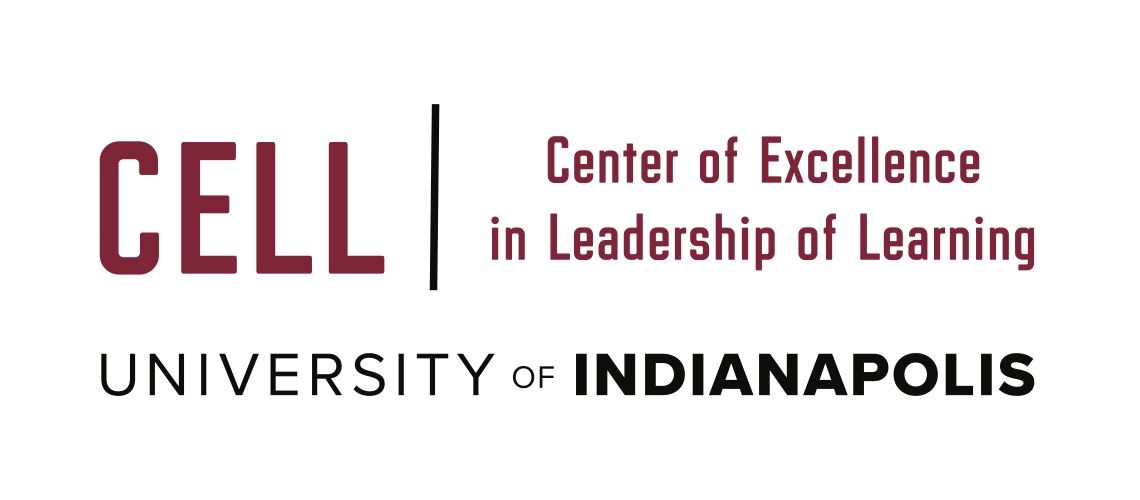 INDIANAPOLIS — Today, Governor Eric J. Holcomb and Indiana Secretary of Education Dr. Katie Jenner joined Lilly Endowment Inc. to announce the state's largest-ever financial investment in literacy, expanding Indiana's commitment to support literacy development for Hoosier students. This combined investment from the state and Lilly Endowment of up to $111 million will support early literacy development using proven teaching strategies aligned with the Science of Reading.
Lilly Endowment's grant, in addition to IDOE's investment of approximately $26 million in Elementary and Secondary School Emergency Relief (ESSER) II funds, aims to provide Science of Reading focused instructional support for educators in partnership with the University of Indianapolis' Center of Excellence in Leadership of Learning (CELL) and the Hunt Institute.
The Science of Reading is a research-based strategy that integrates instructional practices with efforts focused around phonics, phonemic awareness, fluency, vocabulary and comprehension. Decades of child development and brain research emphasize the need for all of these components to be taught to students to ensure they have the reading skills necessary for future academic and life success.
These funds will:
Provide support to educators through instructional coaching in the Science of Reading – Through funding from the Indiana Department of Education (IDOE), 54 schools across the state are piloting the Science of Reading instructional coaching this fall, with recruitment, oversight and training provided by CELL. With the additional financial support from Lilly Endowment, IDOE expects to expand the reach of this effort to about 60 percent of elementary schools by the end of the 2025-2026 school year. Schools can opt-in to instructional coaching based on student need and school interest.
Provide targeted support for Indiana students experiencing the greatest reading challenges – Many students experience reading challenges, including students in special education, students of color, students whose primary language is not English and students from low-income households.
Establish a literacy center at IDOE focused on the Science of Reading – IDOE will recruit additional staff to provide Science of Reading technical assistance to schools, including resources through the Indiana Learning Lab. The literacy center will serve as a one-stop-shop to oversee literacy efforts, manage research and evaluation efforts and maintain quality technical assistance for educators.
Provide stipends for teachers who participate in professional development regarding the Science of Reading – As Indiana's early elementary school educators work to implement the Science of Reading in classrooms across the state, IDOE will provide financial incentives of up to $1,200 per teacher to allow them to opt in to additional training.
"This investment in teachers and children will undoubtedly make a significant difference in outcomes for Hoosier children," said Carey Dahncke, executive director of CELL. "Building on our existing partnership with the Indiana Department of Education, our work in supporting the science of reading professional development will expand dramatically – reaching more teachers and more schools. CELL is actively working to build a stronger network of training support specialists, in partnership with Indiana's 9 Educational Service Centers, to offer direct support to more teachers and schools."
###
About Lilly Endowment, Inc.
Lilly Endowment Inc. is an Indianapolis-based, private philanthropic foundation created in 1937 by J. K. Lilly and his sons, Eli and J.K. Jr., through gifts of stock in their pharmaceutical business, Eli Lilly and Company. While those gifts remain the financial bedrock of the Endowment, the Endowment is a separate entity from the company, with a distinct governing board, staff and location. In keeping with its founders' wishes, the Endowment supports the causes of community development, education and religion. Although the Endowment funds programs throughout the United States, especially in the field of religion, it maintains a special commitment to its hometown, Indianapolis, and home state, Indiana.
About the Center of Excellence in Leadership of Learning (CELL)
Created in 2001, the Center of Excellence in Leadership of Learning (CELL) at the University of Indianapolis focuses on helping educators transform learning, teaching, and leadership across all of Indiana's K-12 schools and universities. CELL's work has set them apart by being the leading convener and advocate for innovative education change in Indiana. By providing leadership that is both cutting-edge and action-oriented, CELL is able to foster change across the entire educational ecosystem. Through strategic public and private partnerships, CELL enables high-quality innovations and opportunities for all of Indiana's schools, educators, and students.
About Hunt Institute
The Hunt Institute, an affiliate of the Duke University Sanford School of Public Policy, is a recognized leader in the movement to transform public education. Marshaling expertise from a nationwide partner network since its establishment in 2001, The Institute brings together people and resources that help build and nurture visionary leadership and mobilize strategic action for greater educational outcomes and student success. For more information, please visit: http://www.hunt-institute.org/.