2022-23 Kellogg Writers Series at UIndy Announced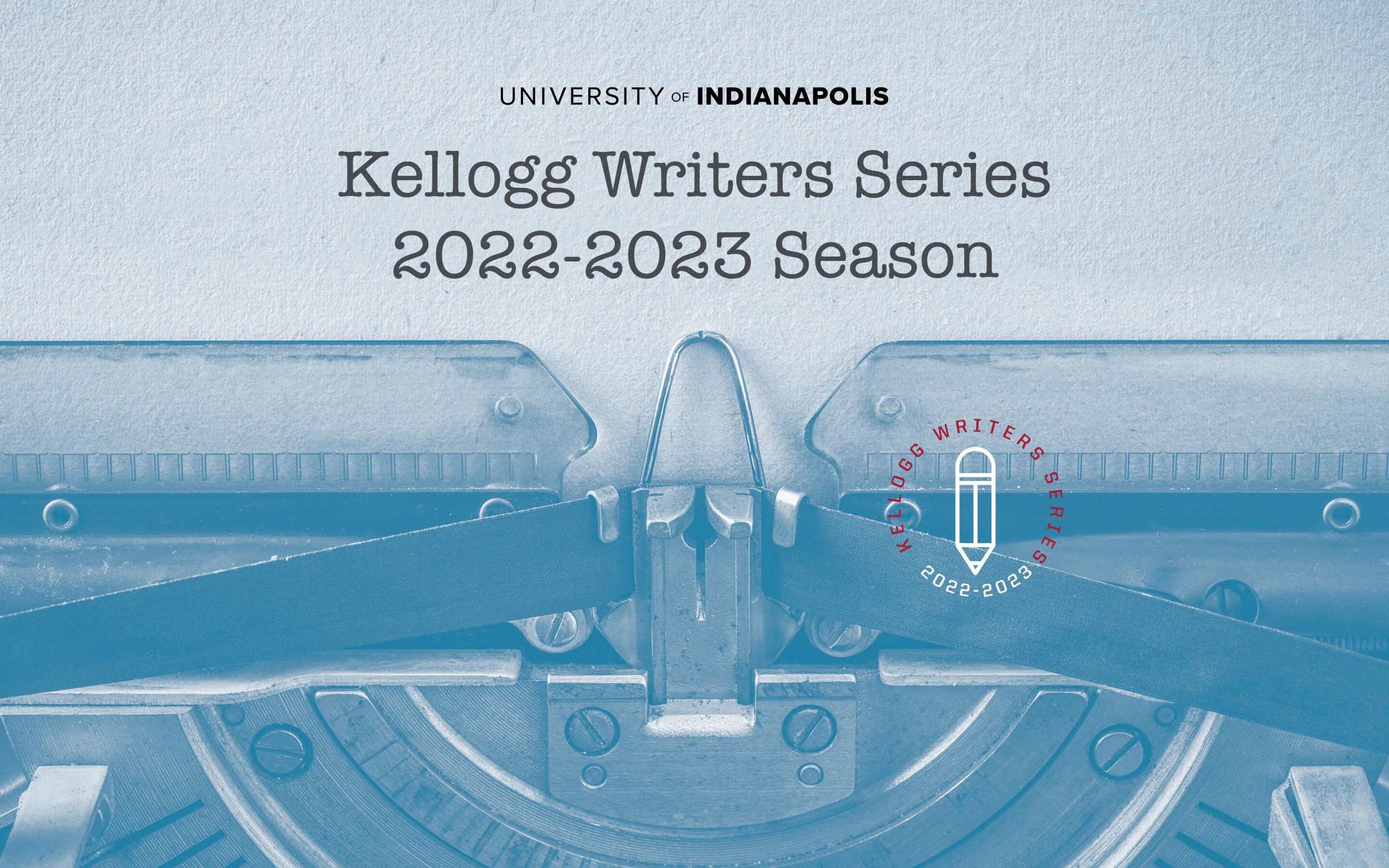 The Kellogg Writers Series at the University of Indianapolis announced the 2022-23 season, which includes both beginning and well-established writers from a variety of diverse backgrounds.
"The 2022-2023 Kellogg Writers Series Season might very well be the best yet!" said Barney Haney, series chair and associate professor of English. "This fall, creative nonfiction essayist, Elissa Washuta is going to tell us about her experiences with witchcraft and dating jerks and obsessively watching Stevie Nicks videos. Then, fiction writer Matt Bell is going to transport us 1,000 years into the future. In the winter, we have a couple of devastating poets coming. Natasha Rao's debut collection Latitudes is so good the current U.S. Poet Laureate gushes about it. Years later UIndy students are going to be saying: I saw her read before she was a superstar! And longtime poet, activist, and women's advocate Erin Belieu is going to finish the season with a show of fireworks that's beyond belief. I simply can't wait!"
This year's series will feature:
Elissa Washuta
October 5, 2022 from 7:30 to 8:30 p.m. (ET)
This reading will take place virtually; advanced registration is required. 
L/P credit is available to UIndy students who attend this event.
Elissa Washuta is a member of the Cowlitz Indian Tribe and a non-fiction writer. She is the author of White Magic, My Body Is a Book of Rules, and Starvation Mode. With Theresa Warburton, she is co-editor of the anthology, Shapes of Native Nonfiction: Collected Essays by Contemporary Writers. She has received fellowships and awards from the National Endowment for the Arts, Creative Capital, Artist Trust, 4Culture, and Potlatch Fund. Elissa is an assistant professor of creative writing at the Ohio State University.
Matt Bell
November 10, 2022 from 7:30 p.m. to 8:30 p.m. (ET)
UIndy Hall A, Schwitzer Student Center
L/P credit is available to UIndy students who attend this event.
Matt Bell is the author most recently of the novel Appleseed (a New York Times Notable Book) published by Custom House in July 2021. His craft book Refuse to Be Done, a guide to novel writing, rewriting, and revision, will follow in early 2022 from Soho Press. He is also the author of the novels Scrapper and In the House upon the Dirt Between the Lake and the Woods, as well as the short story collection A Tree or a Person or a Wall, a non-fiction book about the classic video game Baldur's Gate II, and several other titles. His writing has appeared in The New York Times, Esquire, Tin House, Fairy Tale Review, American Short Fiction, Orion, and many other publications. A native of Michigan, he teaches creative writing at Arizona State University.
Natasha Rao
February 22, 2023 from 7:30 p.m. to 8:30 p.m. (ET)
Schwitzer Student Center, UIndy Hall A
L/P credit is available to UIndy students who attend this event.
Natasha Rao is a poet and educator from New Jersey. Her debut collection, Latitude, was selected by Ada Limón as the winner of the 2021 APR/Honickman First Book Prize. The recipient of a 2021 Ruth Lilly & Dorothy Sargent Rosenberg Fellowship from the Poetry Foundation, Rao has also received support from Bread Loaf, the Vermont Studio Center, and the Community of Writers, and was named a Djanikian Scholar by The Adroit Journal. Her work appears in The Nation, American Poetry Review, The New York Times Magazine, The Yale Review, and elsewhere. She holds a BA from Brown University and an MFA from NYU, where she was a Goldwater Fellow. She is currently an Editor of American Chordata and lives in Brooklyn.
Erin Belieu
April 4, 2023 from 7:30 p.m. to 8:30 p.m. (ET)
Schwitzer Student Center, UIndy Hall A
L/P credit is available to UIndy students who attend this event.
Erin Belieu is the author of five poetry collections. Infanta, winner of the National Poetry Series, and chosen one of the best books of the year by the Washington Post, National Book Critics Circle, and Library Journal; One Above & One Below, winner of the Midland Author's and Ohioana Poetry Prizes; Black Box, a finalist for the Los Angeles Times Book Prize; Slant Six, which received a starred review from Publishers Weekly, and was named by the New York Times's book critic's one of their 10 Favorite Books of 2014; and her newest collection, Come-Hither Honeycomb, published in 2021.
Belieu also founded the resistance network, Writers Resist, the organization that, in January 2016, hosted more than 100 simultaneous events in different cities worldwide to promote the tenants of democracy, diversity, and freedom of speech.
Belieu has been an educator for over 20 years, teaching workshops and literature courses at Boston University, Washington University, Kenyon College, Ohio University, and Florida State University. She is presently a full professor on the University of Houston's Creative Writing Program faculty. Belieu is also a frequent visiting faculty member for writing programs and conferences throughout the United States and abroad.
"This group of visiting writers we have coming is going to electrify things," added Haney. "I tell these incredible artists to let their weird flags fly as proudly as they dare, and they never disappoint. It's going to be so much fun and, best of all, everyone is invited! Come out, bring your weird flag, too."
See more information about these and other upcoming events at UIndy.