Jeanne Criswell Honored with National Distinguished Adviser Award by the College Media Association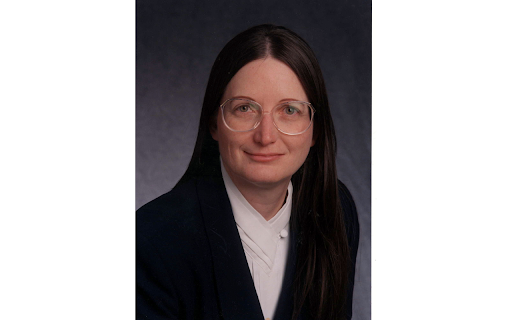 In October, UIndy faculty member and adviser of The Reflector student newspaper, Jeanne Criswell, was honored with the Distinguished Adviser Award by the College Media Association (CMA) during their fall national convention.
"CMA annually recognizes the achievements of individuals through various award programs, including Honor Roll Adviser Awards for professionals who have advised for five or fewer years, Distinguished Adviser Awards for professionals who have advised for greater than five years, and a variety of special honors recognizing service and outstanding achievements," explains the CMA website.
"I am honored to be included among the recipients of this prestigious award and deeply grateful to the CMA leaders, colleagues, and past students who submitted the nomination, wrote letters of support, and bestowed the award," said Criswell.
Criswell is an associate professor, director of the journalism program, and adviser to The Reflector and The Reflector Online in the Department of Communication at the University of Indianapolis, where she has been a faculty member and the student newspaper adviser for nearly 22 years. She serves as Professional Freedom and Responsibility Chair for the Cultural and Critical Studies Division of the Association for Education in Journalism and Mass Communication, on the board of directors of the Indiana Collegiate Press Association, on the Professional Development Committee of College Media Association, and as a member of the Society of Professional Journalists.
In addition to her many roles in journalism education, Criswell publishes cutting-edge research on the industry. Her most recent paper, with associate professor emeritus Robert H. Gobetz and associate professor emeritus Frederick E. May, entitled "The Arizona Republic and the Indianapolis Star: A Comparative Analysis of Content Changes after Purchase by Gannett," will be published in the Spring 2023 issue of Journalism History, the flagship journal of the History Division of AEJMC and the oldest peer-reviewed journal of mass media history in the United States.
"Her enthusiasm is contagious. She pushes all involved in our campus newspaper (and beyond) to be ethical and educated in best practices of journalism. She models this behavior continuously and noticeably," explained Dr. Rebecca Gilliland, chair of the department of communication.