UIndy, Indiana Humanities to Host Eighth Annual Richard M. Fairbanks Symposium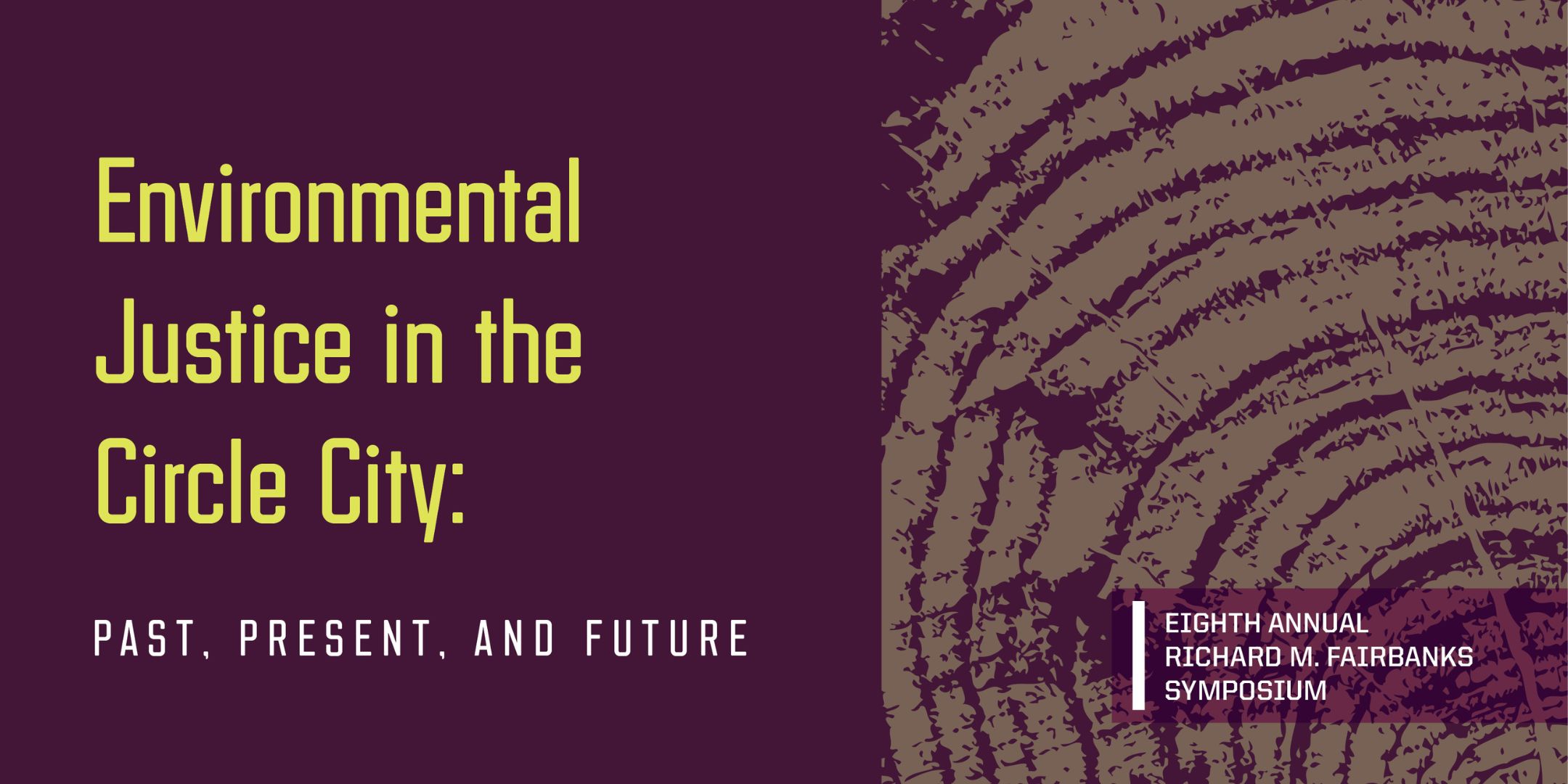 The University of Indianapolis and Indiana Humanities will host the Eighth Annual Richard. M. Fairbanks Symposium on Tuesday, March 7. This year's symposium, Environmental Justice in the Circle City: Past, Present, and Future, will focus on environmental justice and equity in the Indianapolis-area.
Building off the last decade of Fairbanks experiences, the 2023 symposium uses the theme of environmental justice to ask compelling questions about the ways in which civic leaders in Indianapolis, and throughout the country, can and should be dealing with issues of equity and the environment.
The symposium will consist of two panel discussions and a keynote INConversation, featuring Brian Payne, president and CEO of Central Indiana Community Foundation, and Denise (Blackburn) Abdul-Rahman, co-manager of the Alignment Initiative for the Chisholm Legacy Project.
The full event schedule is as follows:
9:30 a.m.: Registration and networking
10:00 a.m.: Welcome Remarks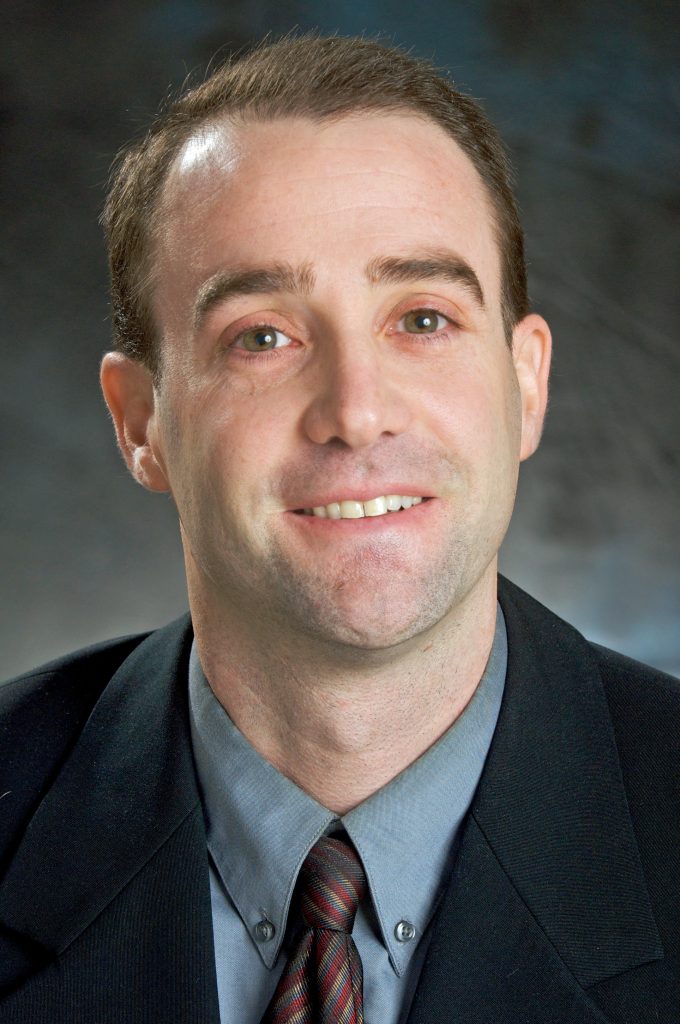 Dr. Ted Frantz, Department Chair of History and Political Science, University of Indianapolis, serves as the director of the UIndy Civic Archives, which holds key materials regarding the maturation of modern Indianapolis. He is the author of The Door of Hope: Republican Presidents and the First Southern Strategy (1877-1933 University Press of Florida, 2011) and a member of various professional historical organizations. An expert on the presidency, Dr. Frantz has given interviews for radio, TV, and newspapers that have appeared in local, national and international publications.
---
10:15 a.m.: Past Meets Present: How Has Environmental Policy Shaped Today's Indianapolis?
Panelists: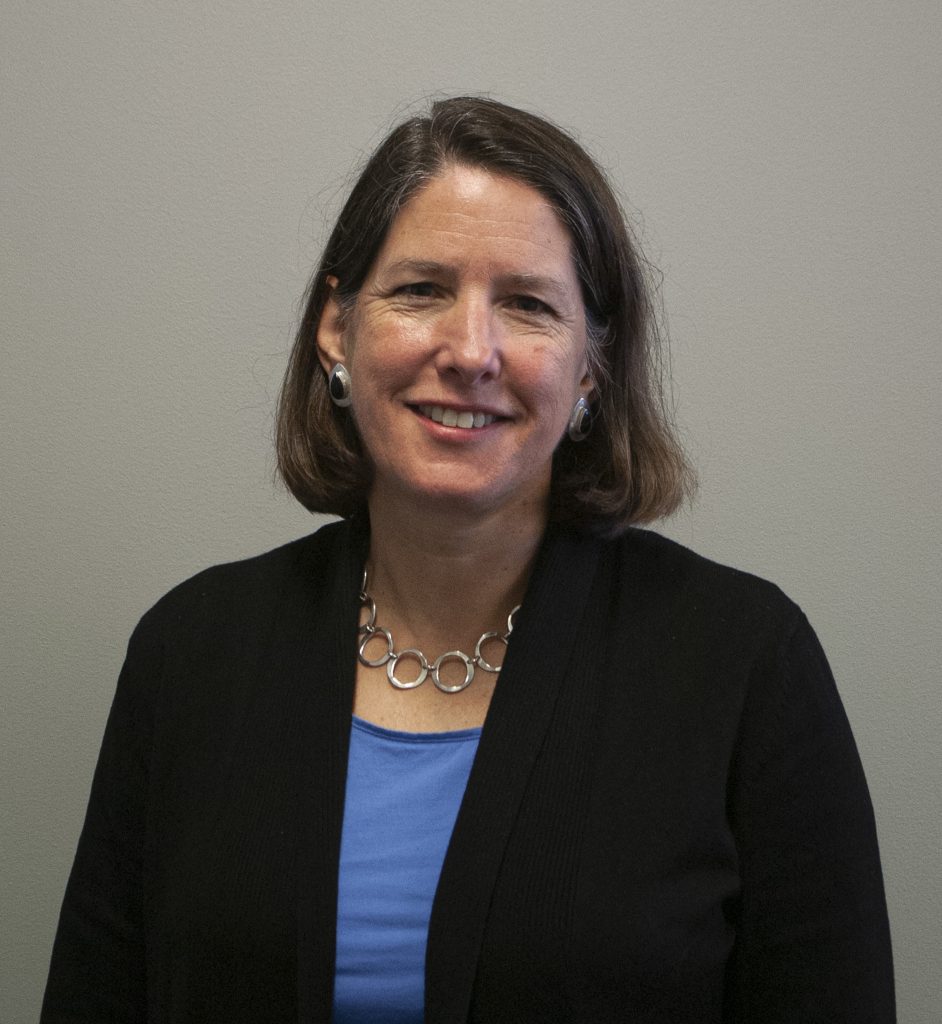 Dr. Elizabeth Kryder-Reid is Chancellor's Professor of Anthropology and Museum Studies at Indiana University, Indianapolis (IUPUI). Her current research is on toxic heritage and the ways in which places of environmental harm are treated as heritage and the ways sites of heritage address aspects of their environmental harm, particularly as it intersects with environmental justice issues. The project explores the social and environmental history of dry cleaning in Indianapolis, post-industrial sites in NY, RI, and the UK. As a Fulbright Research Scholar in France (2022), Dr. Kryder-Reid explored the landscapes of ruination associated with military conflict, particularly the ecological and social consequences of munitions in the WWI battlefields in the areas designated as the "Zone Rouge." She is the co-editor of Toxic Heritage: Legacies, Futures, and Environmental Injustice (Routledge, in press).
---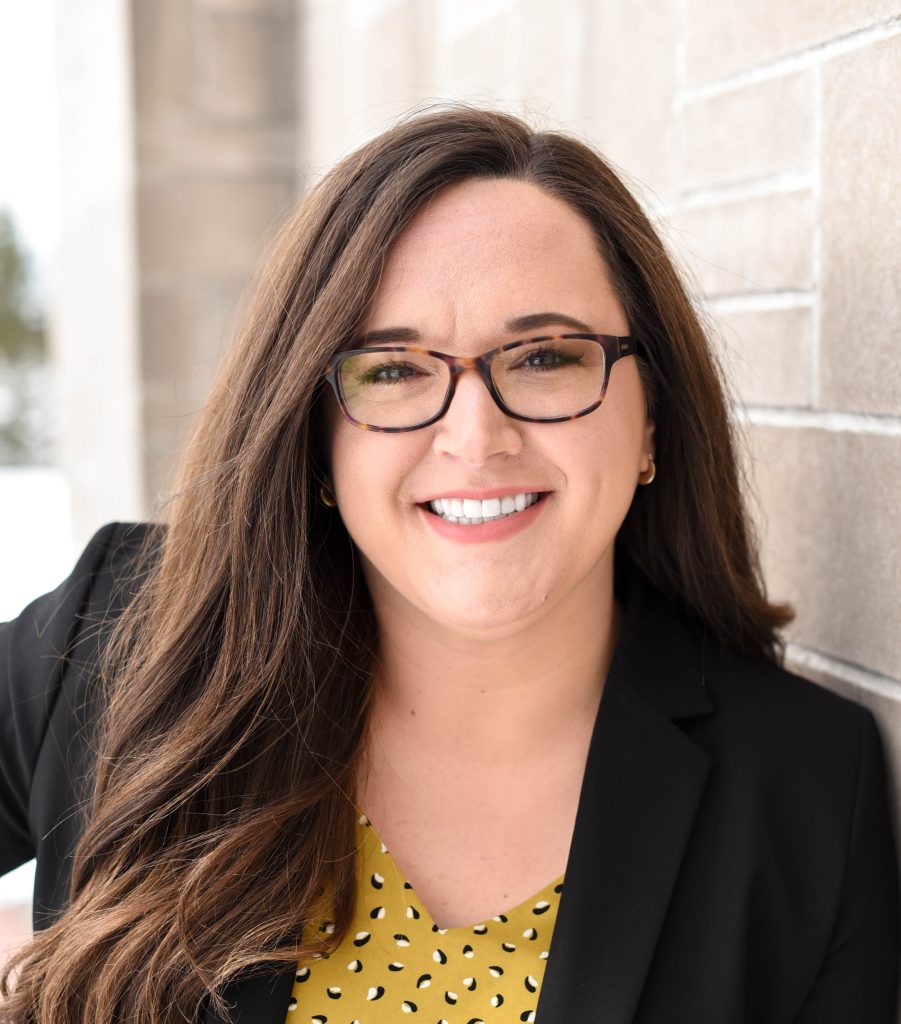 A dedicated public servant, Morgan Mikelson started her career the environmental non-profit field and now contributes to the common good through her work in local government. She is an advocate for climate justice and works to increase awareness on the interconnectedness of climate change, as it intersects with other important issues of today.
Currently Morgan serves as the Director of the Office of Sustainability with the City of Indianapolis. In this role, she oversees the implementation of the City's first sustainability and resilience action plan, Thrive Indianapolis. Prior to taking on this role, she worked closely with the Office of Sustainability as the Climate Advisor through the American Cities Climate Challenge to guide the direction of the first environmental-focused policy to come out of the Office of Sustainability. Morgan holds a Master of Science in Climate Justice from Glasgow Caledonian University and currently serves on the Greater Indiana Clean Cities Board of Directors.
---
Michael O'Connor is the Associate Vice President of State Government and Corporate Affairs for Eli Lilly and Company. O'Connor has served in various capacities at all levels of the government, most recently serving the City of Indianapolis as Chief Deputy Mayor and Chief of Staff from 2000 through 2005. O'Connor serves on the Board of Directors for the Indianapolis Indians, a AAA professional baseball team associated with the Major League's Pittsburg Pirates. O'Connor served from 2015-2020 as an elected Commissioner on the Indianapolis Public School Board and served as the President of the Board of School Commissioners from 2018-2020 leading initiatives during his tenure to increase education funding in Indianapolis by hundreds of millions of dollars and lead the most recent search for the Indianapolis Public Schools Superintendent. Michael's diverse background in service and education provides SYF additional depth in expertise.
---
Britt Redd, Principal Planner for Land Use Strategy at City of Indianapolis
---
11:30 a.m.: Lunch
Noon: INconversation with Denise Abdul-Rahman and Brian Payne
Denise (Blackburn) Abdul-Rahman, Climate Justice Alignment Initiative Co-Manager, The Chisholm Legacy Project
A former National NAACP staffer for the environmental and climate justice program and for over nine years built up the Indiana NAACP program as its State Chair. She holds a BS in management, MBA in healthcare management, and a health informatics designation from Indiana University School of Informatics, an Environmental Leadership Program Senior Fellow and a Black Women, Foreign War, Veteran of Operation Desert Storm.
Abdul-Rahman is coordinating a series of projects aimed at organizing black-led and culturally rooted affinity groups within larger organizations which include Black Veterans, Black Labor, Black Youth, Black Faith Leaders, and more! She serves as catalyst, resource matchmaker and secretariat for initiatives such as Living Legacies, Thriving Stewards Initiative and the Afro Descendant Climate Justice Collaborative.
Abdul-Rahman also leads the Indiana Alliance for Equity, Diversity and Inclusion for Electric Vehicle Infrastructure and Economic Opportunities, she has facilitated the building of equitable clean energy projects; and demo projects to PowerUp Clean Energy Jobs and infuse the Black Green Pipeline initiative. As a part of the advocacy she is leading on equitable clean energy policy and practices that ramp up Black Business Enterprises/minority and women business enterprises, fair chances, and geographic imperatives.
Brian Payne, president and CEO of Central Indiana Community Foundation
Brian Payne is the president and CEO of the $1.1 billion dollar Central Indiana Community Foundation (CICF) and The Indianapolis Foundation. Since he joined CICF in November 2000, the foundation's annual grantmaking has more than quadrupled to over $95 million. CICF's mission is to mobilize people, ideas and investments to create a community where all individuals have an equitable opportunity to reach their full potential—no matter place, race or identity.
Brian is the founder and founding artistic director of the Indianapolis Cultural Trail: A Legacy of Gene & Marilyn Glick. The national consulting firm, Project for Public Spaces, chose the Indianapolis Cultural Trail as the best North American example of a big, bold, transformative project that is changing the way we think of cities and city life. The US Department of Transportation awarded the Cultural Trail a $20.5 million TIGER I grant, one of only 51 grants awarded out of 1,400 proposals submitted in a merit-based competitive process.
Under Brian's leadership, CICF has made dismantling systemic racism in central Indiana a multi-generational commitment. CICF has been recognized locally and nationally for the boldness of its commitment and the progress of its early actions.
---
1:15 p.m.: Environmental Equity: How Do We Build a Just Future for Indianapolis?
Panelists: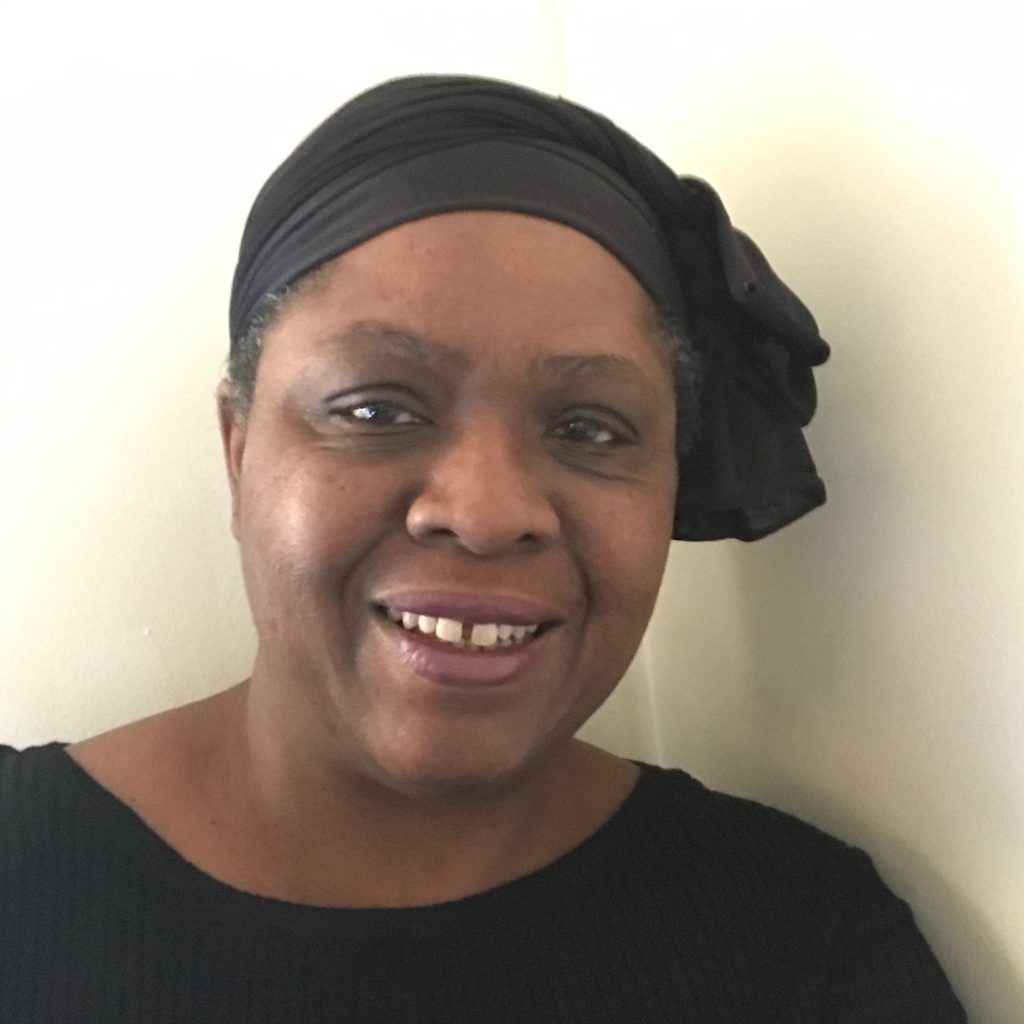 Through her work as a speaker, organizer, and activist, Paula Brooks has devoted herself to educating residents, community and elected leaders, civil servants, and others on environmental justice issues in Indiana. She is employed with the Hoosier Environmental Council (HEC), an environmental advocacy organization, to advance environmental justice in policy, planning, and civic engagement. Driven by the strong belief in the universal human right to live in a clean, healthy, and safe environment, she has led successful campaigns to stop projects that would expose marginalized communities to additional pollution and noxious land uses. Additionally, she is deeply committed to mentoring students interested in careers in environmental justice.
---
Chioh Mwaafrika, Intern for Kheprw Institute
---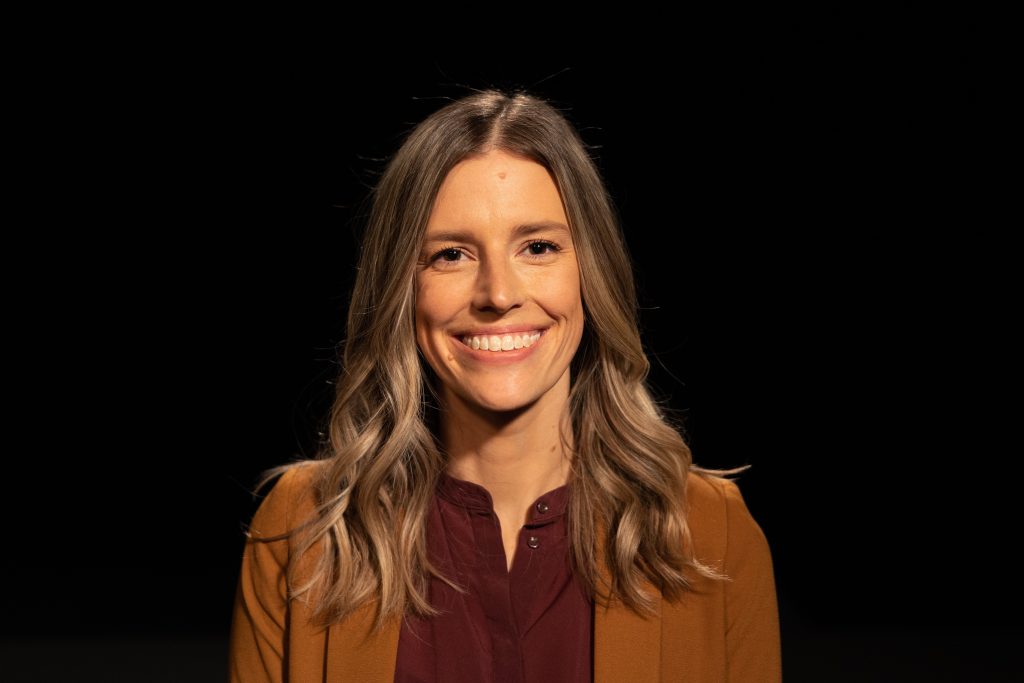 Carly Weidman is the Vice President of Stakeholder Engagement with Keep Indianapolis Beautiful. With a background in communication, environmental management, and public policy, Weidman leads KIB's engagement strategies in support of empowering local communities and improving environmental equity throughout the City of Indianapolis.
---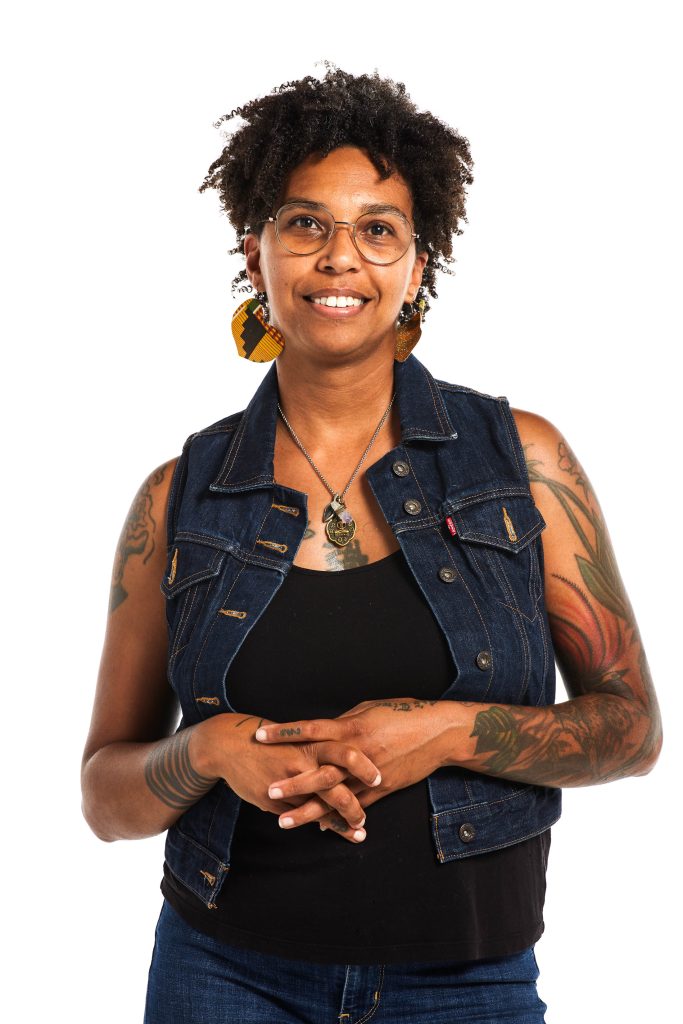 Tatjana Rebelle, as Director of Equitable Initiatives for Earth Charter Indiana, focuses on youth programming and leadership development, sustainability projects for schools through the grants program, Indiana Thriving Schools Challenge, and the development and implementation of ECI's new School Garden Liaison Initiative. They have been active in the Indianapolis social justice movement for nearly a decade focusing on connecting international indigenous solidarity movements into a local lens to create systems change in Indianapolis. Currently Tatjana serves as an Mayoral appointed member of theIndianapolis Food Access Advisory Commission, a grower for Kheprw Institiute's Growin' Good in the Hood community garden and a member of the Looking Glass Alliance, the creatives group working with Newfields to look at American art in new ways.
---
2:15 p.m.: Event concludes
This event is free and open to the public. Advanced registration is required. Register here.