Dr. Krista Latham Trains the Next Generation of Forensic Scientists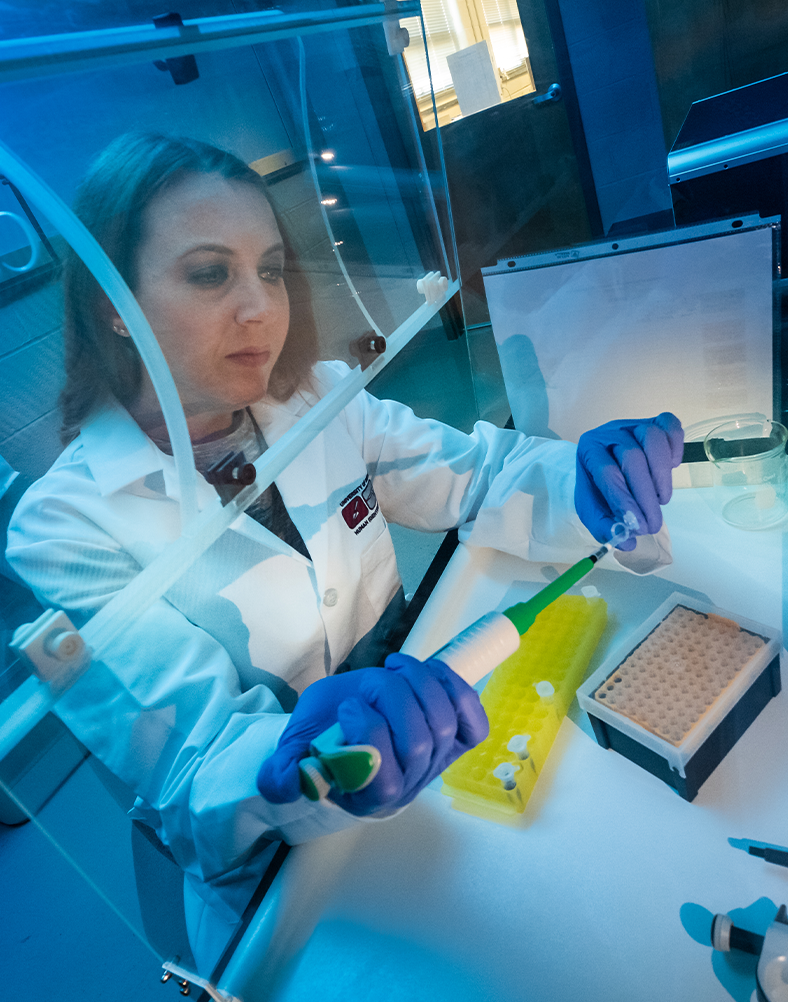 When Dr. Krista Latham started at the University of Indianapolis in 2007 and later took over the Human Identification Center on campus, she realized that there were a large number of cold cases in the evidence room. "Cold cases often get forgotten," she said. "They're ignored by the system. So, by starting the Identify Indiana Initiative, I began working with local medicolegal agencies to reinvestigate these cold cases using new technology." Dr. Latham saw an opportunity to help her community and help families get closure, and she didn't hesitate to begin.
UIndy's Human Identification Center (HIC) also works with local and state law enforcement to provide forensic anthropology and DNA profile interpretation services free of charge. "This is a great example of UIndy's 'Education for Service' motto," Dr. Latham said of this community service. "UIndy is often on the scene with last responders, there to assist with forensic services at a crucial time. Forensic anthropology in the field isn't available in every state, either. The coroners and law enforcement that UIndy works with are very thankful for this."
Students in the discipline are also involved in this process. Students receive hands-on training at the HIC to set them on the right path to becoming effective forensic scientists. "It's something that you can't fully learn from a book," Dr. Latham said. "It allows students to experience things and to make sure it's what they really want to do." The job isn't as glamorous or anything like what you'd see on TV, Dr. Latham goes on to say. She wants to make sure that the students in the program are where they are meant to be.
The kind of work that the Human Identification Center does can also be mentally challenging for students. In addition to casework in the Midwestern US, Dr. Latham created a humanitarian forensic science team called Beyond Borders, where they are dispatched to areas facing mass disaster situations. "For the last decade, our southern border has been experiencing a prolonged mass disaster in the number of people who are dying crossing the border."
This experience has been tough on students, who are having to learn in an emotionally heavy, politically charged environment. Dr. Latham called it life-changing for her students, "They can see how they're in a place of privilege. They're not used to seeing people being treated that way, so it gives them a drive to be part of this system and look to make it more fair." Dr. Latham also shares her desire to diversify the forensic field more, so that everyone feels equally represented.
Keeping the mental health of her students in mind is important to Dr. Latham. "We want to make sure that our students are okay while they're here, but also prepare them for what they're going to face when they graduate." This kind of work can be hard, and UIndy faculty want to make sure that these students are ready for that.
Dr. Latham also wishes to spread the word about the work that the Human Identification Center does. They are helping the community while training the next generation of forensic scientists, which there's a critical need for, and this exemplifies how Greyhounds are changing the world around them.