University of Indianapolis Announces Dr. Tanuja Singh as University's Tenth President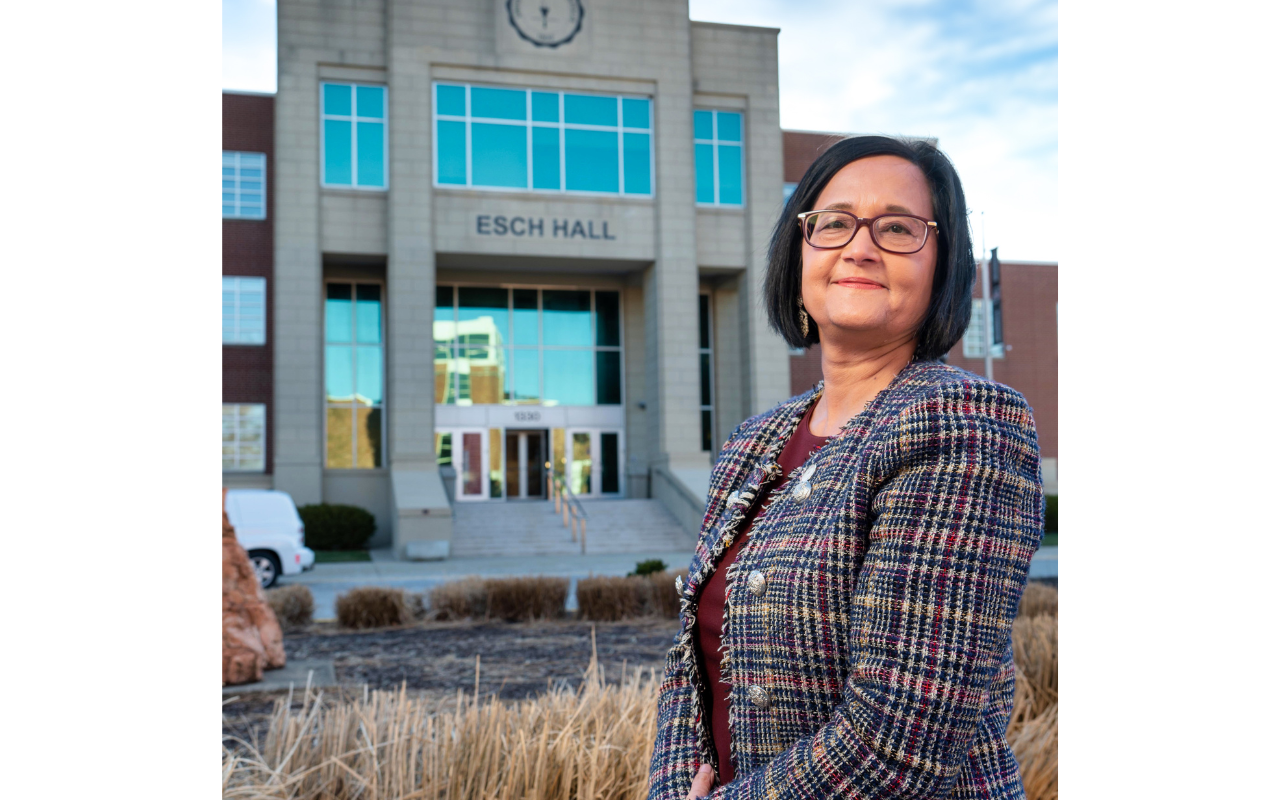 INDIANAPOLIS—The University of Indianapolis announced today the Board of Trustees has unanimously approved the selection of Tanuja Singh, DBA, MBA, M.Sc., as the University's 10th president after a comprehensive global search process. Dr. Singh will assume the role on July 1, 2023.
"A hallmark of Dr. Singh's career is aligning talent and priority. She has been forward-looking in ensuring that her institutions are meeting the expectations of today's learners and employers," said University of Indianapolis Board of Trustees Chair David Resnick. "As higher education is rapidly changing, and with it the demands of our students and community partners, this makes her the right leader at the right time for UIndy, and we are so excited to welcome her to Indianapolis."
Added Stephen Fry, former Board Chair and Chair of the university's Presidential Search Committee, "The breadth of Dr. Singh's expertise—enrollment strategy, new program development, student and faculty development, fund-raising, industry and community partnerships—is what made her candidacy stand out. As our search process developed, she became the clear choice as our tenth president and to lead UIndy into the future."
Singh currently serves as the Provost and Senior Vice President of Academic Affairs at Loyola University New Orleans. Previously, she served at St. Mary's University in San Antonio, TX, where she was the Dean of the Greehey School of Business for eleven years. She also served in various roles including department chair and professor of marketing at Northern Illinois University in DeKalb, IL, for thirteen years. Dr. Singh earned her doctorate in Business Administration from Southern Illinois University in Carbondale, IL, an MBA from Millsaps College in Jackson, MS, and a M.Sc. in Physics from University of Allahabad in India.
At Loyola New Orleans Dr. Singh led the implementation of the strategic plan within Academic Affairs, supporting financial, strategic, intellectual, operational and other mission-specific priorities for the university. She worked closely with the leadership of the university's six colleges to envision, develop and maintain mission-centric and market-responsive programs to ensure curriculum relevance to today's learner. She played a critical role in strengthening the Office of the Provost to align talent and priorities, supporting faculty, improving diversity and equity, and creating alliances with external partners.
"I am so excited to join UIndy at a time when we are positioned for tremendous growth. Just as Indianapolis is moving forward, so too is the University of Indianapolis moving forward with it," Dr. Singh said. "Helping our students discover their potential and supporting them in their endeavors is one of our most important goals. My charge is to make sure that we achieve this by increasing opportunities for them through collaborative participation; both within our campus community, but just as importantly, in how we engage with the city and beyond. Our highly engaged faculty, staff and students will be our greatest asset moving forward. I am really looking forward to working closely with our alumni and other supporters to engage them fully with our vision and plans."
Under Dr. Singh's leadership, the Loyola College of Nursing and Health partnered with a major healthcare system in Louisiana to conceptualize and create the College's first Nursing SIM lab. As a further part of this collaborative effort, Dr. Singh also worked with the healthcare provider to introduce several new undergraduate and graduate programs.
In addition, she spearheaded the effort to restructure the online and continuing education offerings at Loyola to create a new strategic business unit (Loyola Online and City College) geared toward meeting the expectations of non-traditional learners and removing barriers of entry to higher education for those groups. Dr. Singh also worked closely with leadership from Loyola's College of Business and College of Arts and Sciences to introduce market-responsive programs and revise curricula for undergraduate and graduate programs to meet the needs of today's learners and employers.
"I believe that education must be responsive to the needs of the community which it serves," Singh said. "At UIndy, we have strong programs that meet the emerging needs of many sectors in Indianapolis, regionally and nationally."
As Dean of the Greehey School of Business at St. Mary's University, Dr. Singh helped create a strategic vision for the school that was closely aligned with the mission of the university as a liberal arts institution. Her objective was to align the School with the priorities of the university as well as the surrounding community; establish new external partnerships; and strengthen existing relationships with alumni, corporate partners and the larger San Antonio community. In executing this strategic plan, Dr. Singh helped usher in a period of success for the Greehey School of Business, its students and the San Antonio community.
At various institutions throughout her career, Dr. Singh has led the development of new programs including majors, minors and concentrations, and two new MBA programs. She has also led several curriculum innovation and redesign initiatives and been a proponent of funding faculty retraining in areas of emerging need. She has also collaborated on new graduate joint-programs with other schools on campus (e.g., JD/MBA, IO/MBA) as well as undergraduate collaborative opportunities. She has taken an active role in enrollment management, student success programs, alumni relations, donor relations, engaged in her local communities, and much more.
Dr. Singh recently served on the Board of Directors of AACSB International, the most prestigious organization that accredits business schools around the world. She is the primary benefactor and honorary Chairperson for a rural school in India that focuses on educating and empowering disadvantaged and low-income boys and girls. She received the San Antonio Business Journal's Women's Leadership Award in 2018 and the Leadership Award by the Hispanic Chamber of Commerce in 2015. She was inducted into the San Antonio Women's Hall of Fame in 2017.
"I know that our Board is equally committed to supporting UIndy and our vision of excellence. Together we will work to strengthen our connection with the community, raise the profile of UIndy and its students and work collaboratively with our local community leaders. I know that everyone will join me in a renewed sense of purpose, energy and excellence as we develop a future that aligns our reality with our potential and our ambition," said Dr. Singh.