University of Indianapolis Professor Creates Screen of Cancer Survivorship-Occupational Therapy Services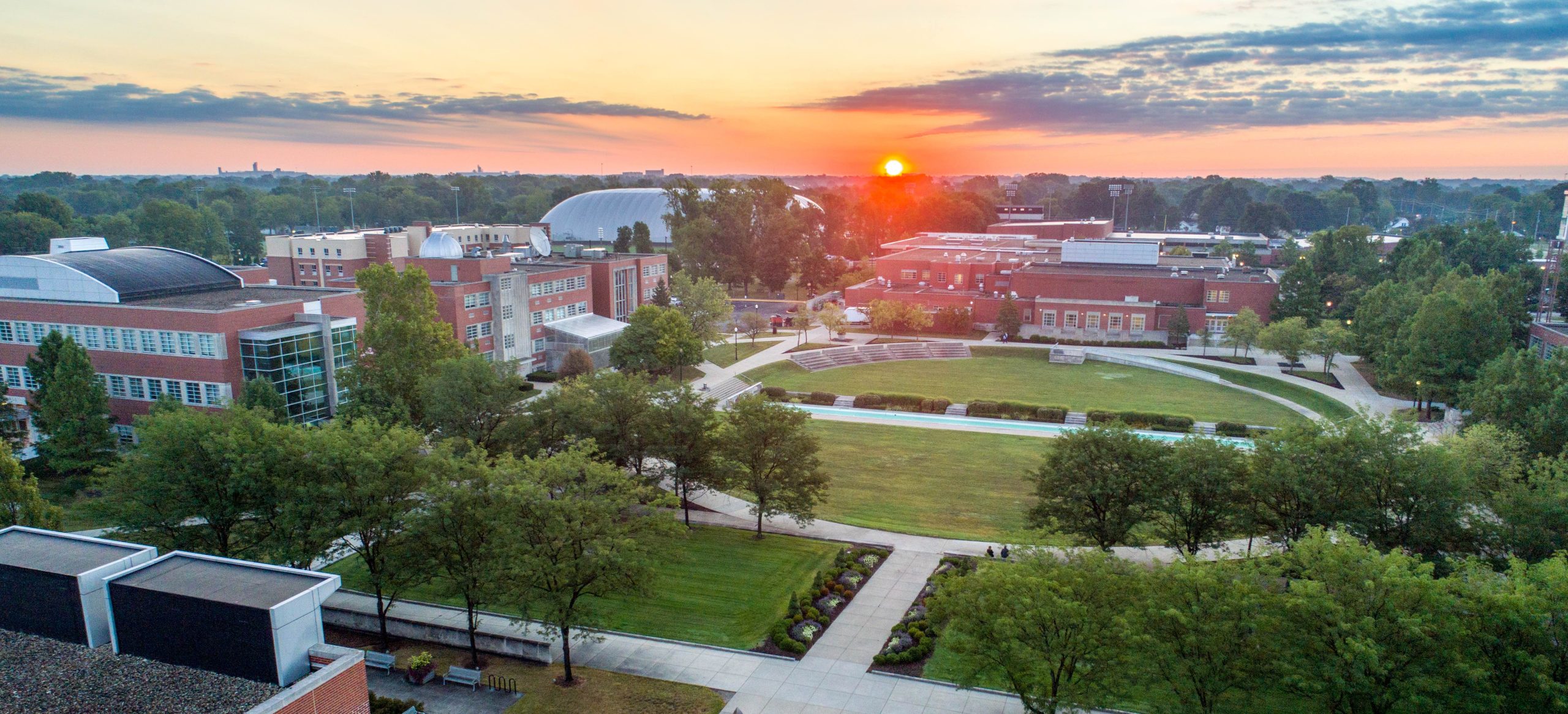 INDIANAPOLIS—A new screening tool for cancer survivors that allows nurses, oncologists, social workers, and physicians to determine whether a cancer survivor needs occupational therapy services in order to return to full function after receiving cancer treatment has been created by Dr. Katie Polo, Associate Professor of Occupational Therapy at the University of Indianapolis's College of Health Sciences. The tool is called the Screen of Cancer Survivorship-Occupational Therapy Services (SOCS-OTS).
In one of her prior studies, Dr. Polo found that only 29% of cancer participants received occupational therapy (OT) services despite moderate impairment with completing daily activities. It was this gap in OT service provision that gave Dr. Polo the idea of exploring the development of the SOCS-OTS. The University of Indianapolis's OTD students assisted Dr. Polo during the research process with developing the SOCS-OTS. Specifically, two cohorts of students worked on reviewing the existing literature, crafted data collection tools, and reached out to individuals living with various types of cancer to validate the initial screening items were in fact daily issues. Then, they reached out to expert professionals—oncology OTs and oncology researchers—who helped the students determine which items should be included on the screening tool by way of item consensus.
The SOCS-OTS is a patient-driven screening tool to help referral sources identify whether a patient would benefit from OT services. Referral sources, like oncologists and nurse navigators, were previously not considering OT service as a normal step in the recovery process. Dr. Polo hopes that the SOCS-OTS will bridge a gap for these much-needed services for those living with and beyond cancer. "I want to make sure I disseminate it into the hands of the population it's intended for—frontline professionals," Dr. Polo said. The final rendition of the tool is intended for patients with cancer to fill out and includes 20 questions with a "check all that apply" format, and includes questions about sleep, work, leisure, social participation, health management, and daily living activities. Three or more patient checks indicate to referral sources that OT is needed.
During her sabbatical in 2022, Dr. Polo worked on writing up her initial research study developing the SOCS-OTS and submitted it to a leading peer-reviewed cancer journal. Additionally, she developed the screening tool manual to guide proper use in clinical practice. In the future, Dr. Polo hopes to create a website for open access to the tool through the University of Indianapolis. She is currently seeking funding to help professionalize the tool, digitally enhance it, and develop a rendition that will interface with electronic medical record systems for ease of use in hospital settings.
The University of Texas's MD Anderson Cancer Center was made aware of this tool when Dr. Polo presented it at the American Congress of Rehabilitation Medicine conference in November of 2022 in Chicago. It was at this conference that Dr. Polo was awarded best scientific poster in cancer rehabilitation. Dr. Polo will be leading a pilot study with MD Anderson in Houston to study the tool's psychometric properties in their physical medicine and rehabilitation center.
About the College of Health Sciences
The University of Indianapolis's College of Health Sciences offers nationally-ranked programs within the Krannert School of Physical Therapy and the School of Occupational Therapy, as well as highly regarded programs in kinesiology, gerontology, athletic training, and other health professions, preparing students for a wide variety of health and sports-related professions. The College is distinguished through rigorous academics, research, applied learning in clinical settings, and highly competitive internships.
About the Occupational Therapy Doctorate (OTD) Program
The University of Indianapolis Occupational Therapy Doctorate (OTD) program is accredited by the Accreditation Council for Occupational Therapy Education (ACOTE) of the American Occupational Therapy Association (AOTA). The program prepares students to enter practice in the profession of occupational therapy. Students are prepared as generalists; however, a strong foundation allows for future specialization after graduation. The University of Indianapolis's Occupational Therapy program is ranked among the top 30 best graduate programs in the nation by U.S. News & World Report.
The mission of the Entry-Level Occupational Therapy Doctorate program within the School of Occupational Therapy is to develop caring and competent occupational therapy practitioners who are lifelong learners, leaders, and advocates within local, national, and global communities. Students evolve into innovative practitioners who are critical thinkers in the development of scholarship, integrating evidence, and practice. Learning opportunities cultivate leaders with high standards of professionalism in existing and emerging practice areas. Graduates impact the health and well-being of clients across diverse populations by facilitating engagement and participation in valued occupations.
About the University of Indianapolis
The University of Indianapolis, founded in 1902, is a private university located just a few minutes from downtown Indianapolis. The University is ranked among the top National Universities by U.S. News and World Report, with a diverse enrollment of nearly 6,000 undergraduate, graduate and continuing education students. The University offers a wide variety of study areas, including 100+ undergraduate degrees, more than 40 master's degree programs and five doctoral programs. More occupational therapists, physical therapists and clinical psychologists graduate from the University each year than any other state institution. With strong programs in engineering, business, and education, the University of Indianapolis impacts its community by living its motto, "Education for Service." Learn more: uindy.edu.