Greyhounds Support the UIndy Legacy on UIndy Day 2023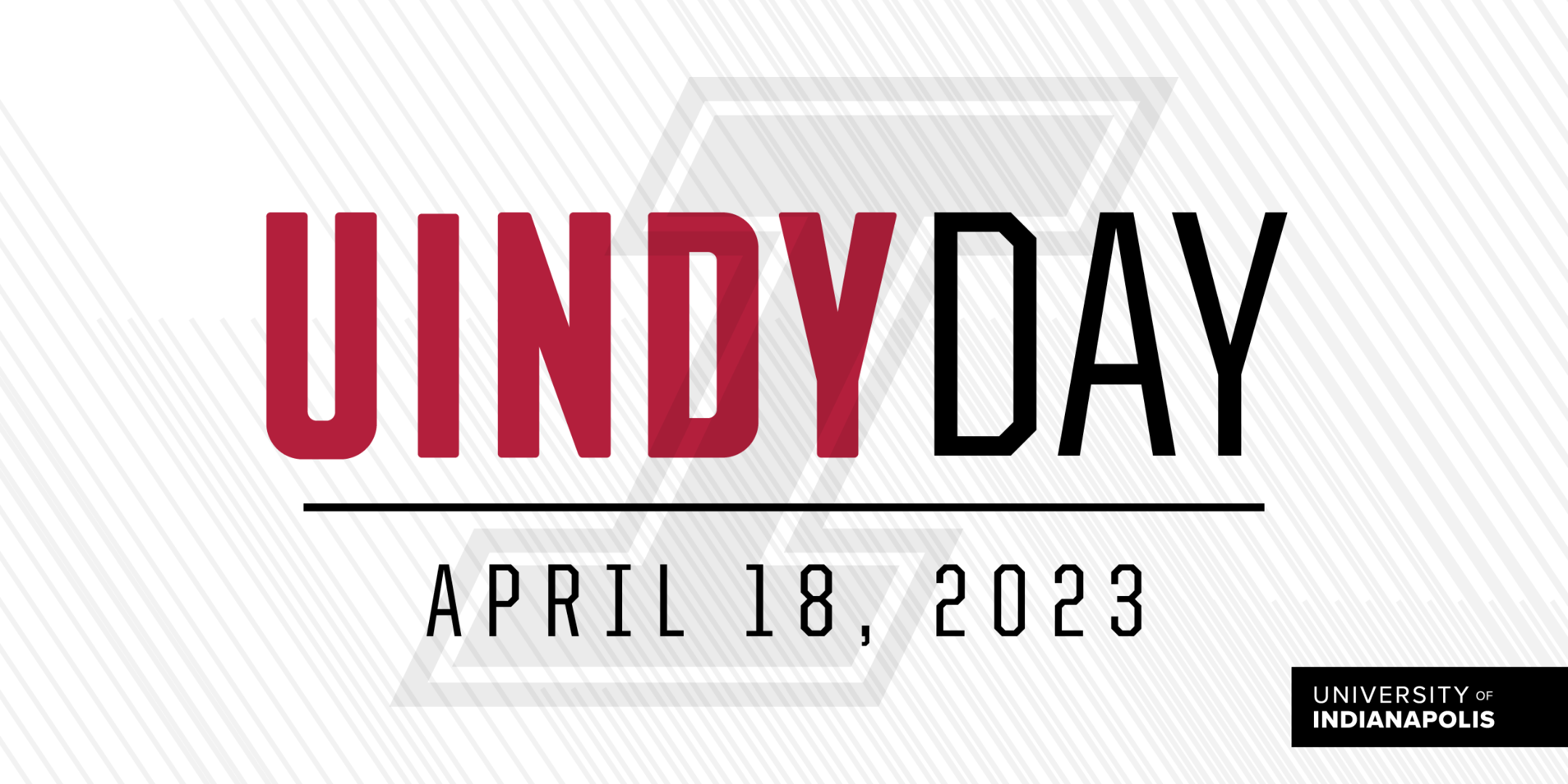 Greyhounds from all across the country came together on April 18, 2023 to celebrate the Eighth Annual UIndy Day! Students, parents, faculty, staff, alumni and friends of the University of Indianapolis supported current and future Greyhounds with a record-breaking 956 donors gifting a total of $160,330 to 73 UIndy programs.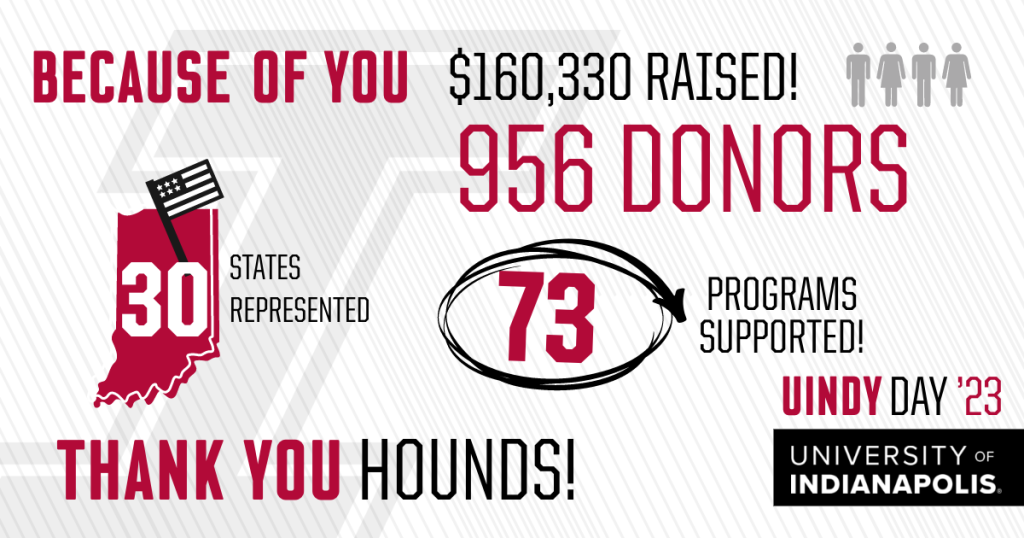 "I'm so proud of our Greyhound Community for coming together to make a difference in the lives of our students," said Philip Thornton, Vice President of Advancement. "This year, we had almost 1,000 donors, dramatically surpassing last year's total of 668! During the day, we held a student celebration for UIndy Day, drawing in nearly 150 students. The day wrapped up with an alumni event in downtown Indianapolis with 100 alumni and friends in attendance. There are so many amazing things happening all across campus, I'm excited to see so many people come together to celebrate UIndy."
Additional highlights from UIndy Day 2023 include:
A total of 30 states were represented, including California, Washington, New York, and Florida.
The Class of 2023 had the most donors participate, with a total of 17 supporting UIndy.
The UIndy Football Team earned a total of 229 donors, the most of any UIndy Athletics program this year.
Wordle 668 by the New York Times was "Hound." Coincidence? We think not.
Thank you to all those who showed their UIndy pride and made gifts to support our Greyhounds!