2022 Whirling Prize Winner Appears on UIndy Potluck Podcast, Debuts Student-Created Broadside Design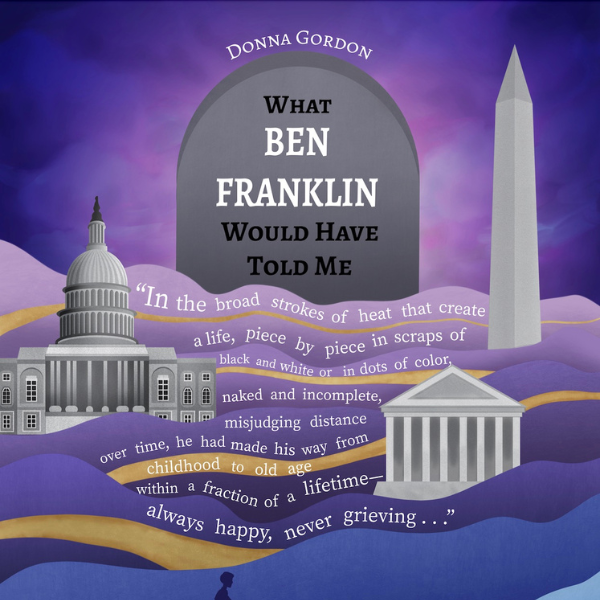 Earlier this year, Etchings Press, the University of Indianapolis student-run publisher, announced What Ben Franklin Would Have Told Me by Donna Gordon as the 2022 Whirling Prize winner.
The Whirling Prize is awarded by Etchings Press each fall to two books that demonstrate an excellent and compelling response to a theme selected by UIndy students. The 2022 Whirling Prize-winning books were centered on the theme, "Young Adults Exploring the Mysterious."
"I was thrilled to receive the 2022 Whirling Prose Prize!" said Gordon. "Student comments ran deep and showed incredible sensitivity and thoughtfulness towards my characters and their story. But the highlight was our Zoom experience and being able to meet students face to face. I wish our conversation could have gone longer. I wish I could have gotten to know each student-judge a little better, and have been able to give more useful thoughts about writing and more encouragement to each one. Liz Whiteacre did an amazing job coordinating this student-run project."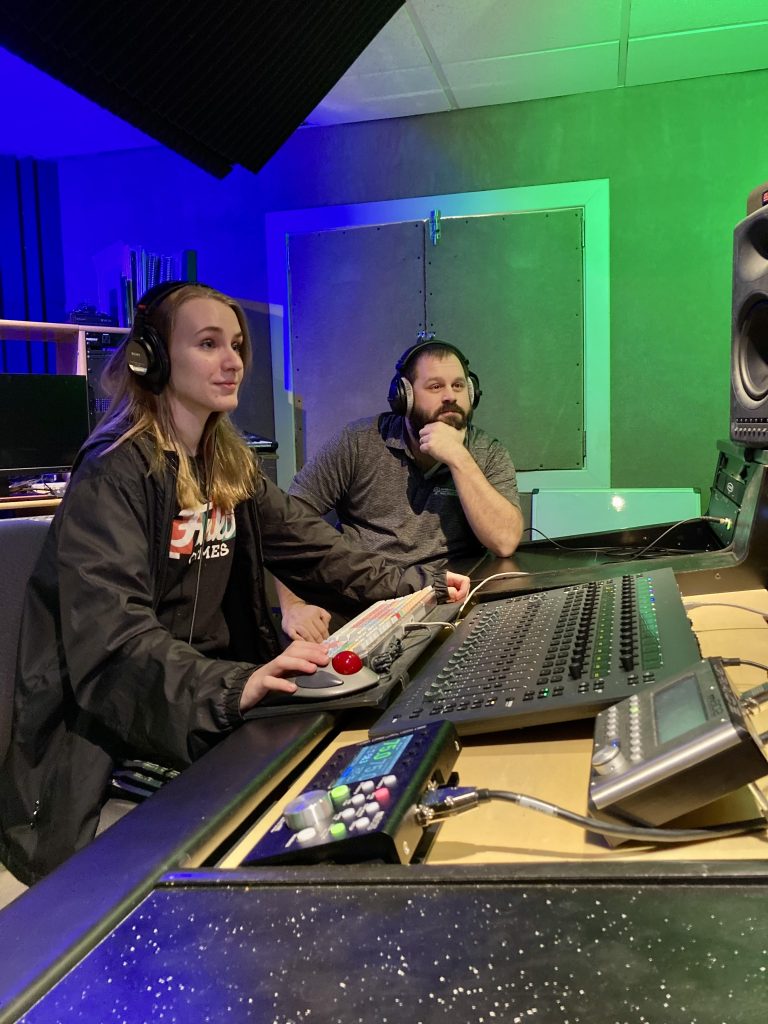 As the Whirling Prize winner, Gordon appears as a guest on the first episode of season five of the UIndy Potluck Podcast, a literary arts podcast featuring the UIndy student judges of the past year's Whirling Prize. The podcast is made possible by the collaboration of Etchings Press with the UIndy Music Technology and Recording (MTR) Department.
pictured left: Behind-the-scenes look at Mikayla Crider, MTR student, and Dr. Brett Leonard, Director of Music Technology Programs, producing season five of the UIndy Potluck Podcast.
"Etchings Press is delighted it can sponsor professional experiences for advanced Art & Design and Music Technology students through the Whirling Prize's broadside and UIndy Potluck Podcast projects," said Liz Whiteacre, Co-advisor to Etchings Press and Associate Professor of English. "They allow students to practice the skills they will use in their fields and produce products for a national audience that they can highlight on their resumes."
In addition to appearing on the podcast, Gordon will also receive ten copies of a broadside designed specifically for the 2022 Whirling Prize winning book, What Ben Franklin Would Have Told Me. This year's broadside (shown below) was created by UIndy student Breanna Emmett '24 (Art, Creative Writing).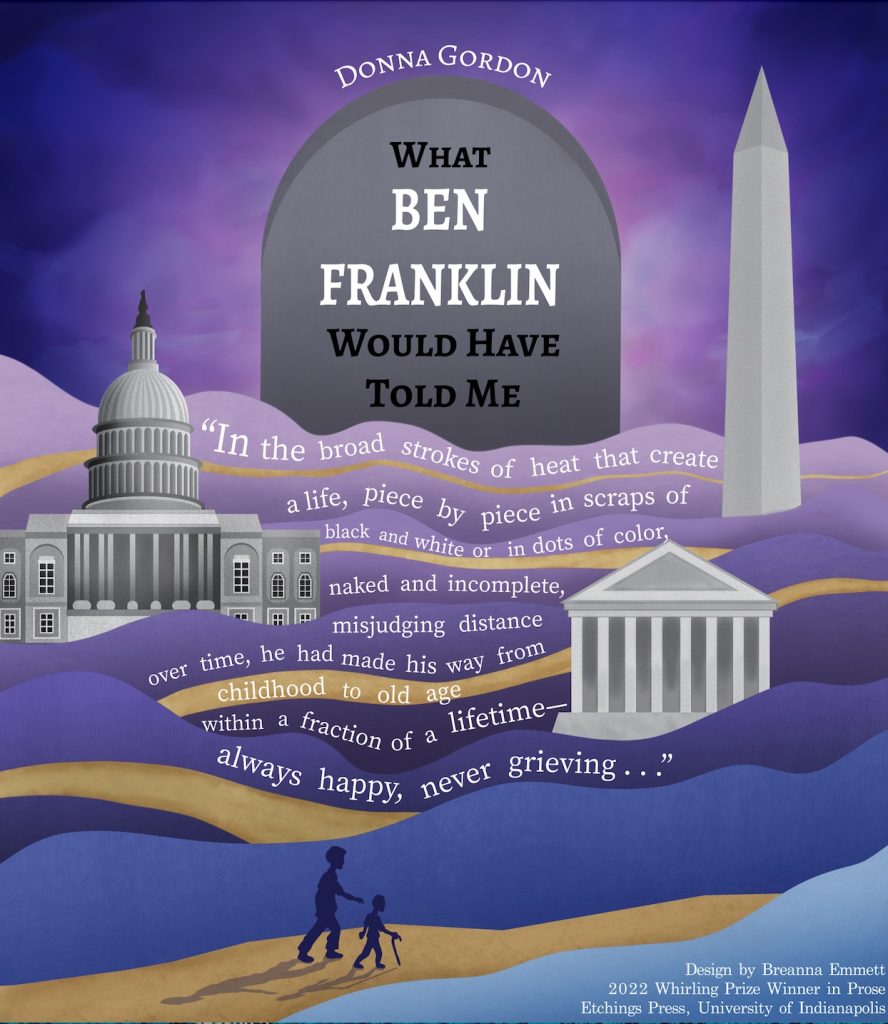 "It was an absolute pleasure to be chosen as the broadside artist," said Breanna. "I am a lover of both art and literature, and it was really fulfilling to be able to work on a project that involved both. I don't often get opportunities to show off my artistic skills within the English department, so this was such a fun project to work on."