Four Indianapolis-Area High School Seniors Awarded Full-Tuition Scholarships to UIndy's R.B. Annis School of Engineering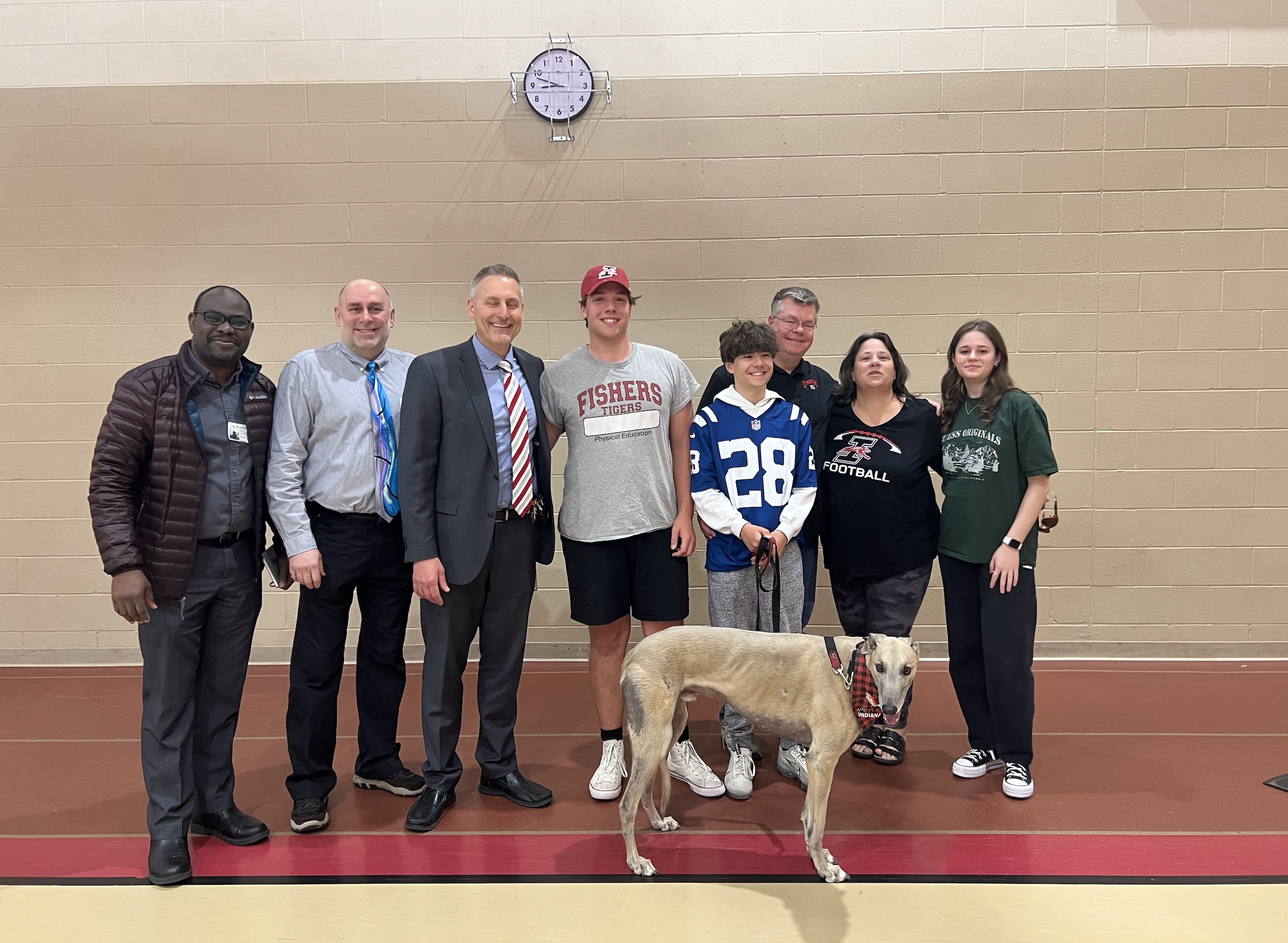 This spring, the University of Indianapolis' R.B. Annis School of Engineering awarded four full-tuition scholarships to local Indianapolis high school seniors.
Upon the accreditation announcement of three programs within R.B. Annis School of Engineering in September 2022, the school launched its partnership with four local high schools for Indianapolis students to study engineering at UIndy; the Engineering Leaders Scholarship.
The four high school partners include Fishers High School, Pike High School, Perry Meridian High School and Southport High School. The full tuition scholarships were made possible thanks to a $1.8 million gift from Zane and Francis Todd to support students majoring in STEM-related fields, with a special emphasis on engineering.
At the beginning of May, Dr. Ken Reid, Associate Dean at R.B. Annis School of Engineering, personally surprised each of the four students at their school with the full tuition scholarship. The announcements involved celebrations with family and friends in attendance and photos with Grady the Greyhound, UIndy's live mascot.
"The Engineering Leaders Scholarship is a fantastic opportunity to bring local talent to the University of Indianapolis and pursue higher education in their community," said Dr. Reid. "Four life-changing scholarships were awarded, and I'm grateful to UIndy, our donors, and partners for encouraging our high school seniors to pursue a college education."
Representatives from each partner high school selected the awarded students based on their own criteria and who declared a major in one of the seven engineering programs at UIndy. This tradition will continue for many years to come.
"We look forward to seeing these four new greyhounds on campus this fall and a future with many more students from our community pursuing a degree in engineering at the University of Indianapolis," said Dr. Reid.
The recipients include:
Terrion Washington, Southport High School
Joey McDermott, Fishers High School
Eric Ngamije, Perry Meridian High School
Stephanie Rios-Salcedo, Pike High School