UIndy Builds Prosperity at Juneteenth 2023 Celebration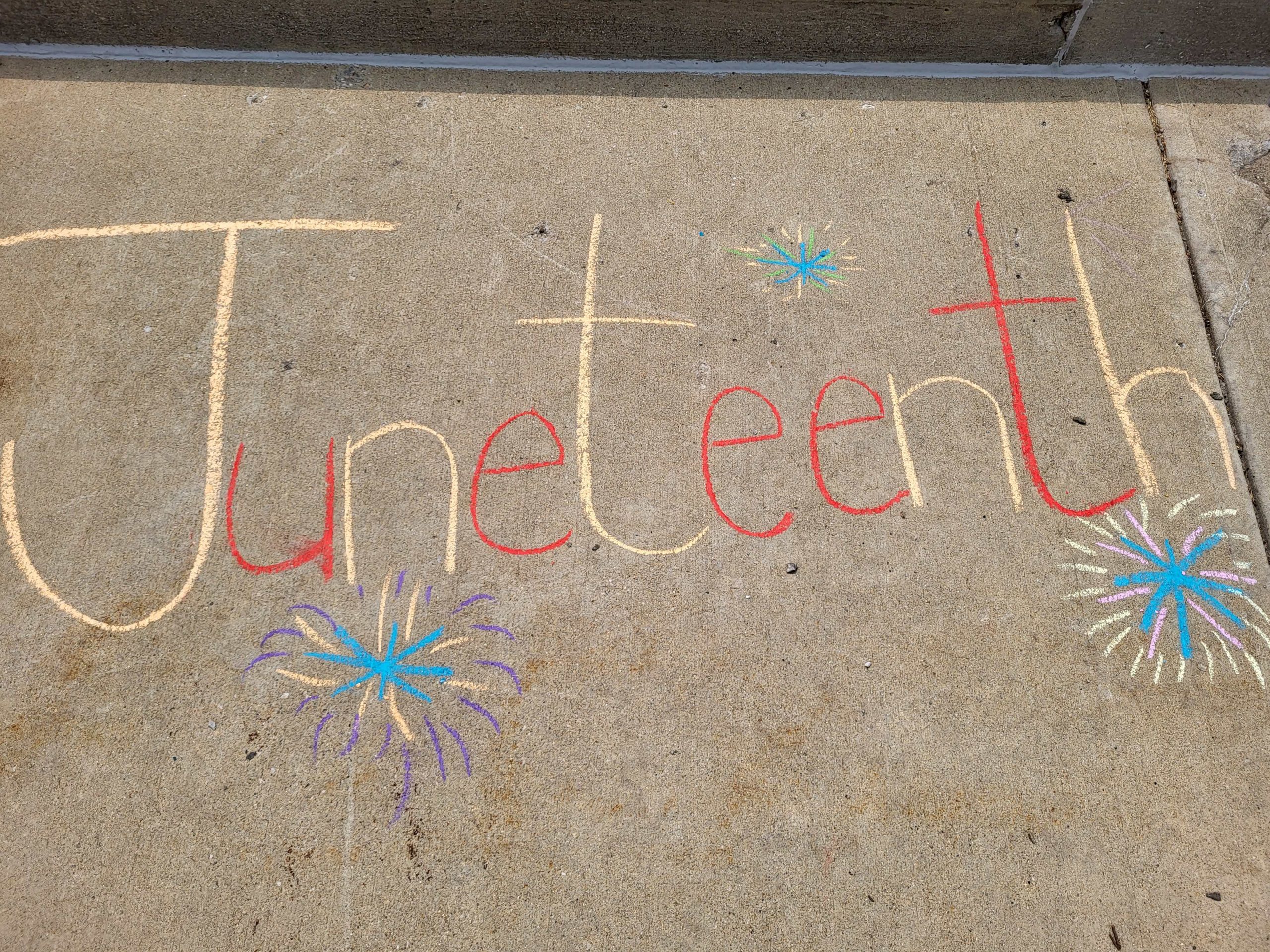 Community members from all across Indianapolis came together to celebrate Juneteenth 2023 at the University of Indianapolis, hosted by the UIndy Office of Inclusive Excellence and Retention Strategy (OIE). This year's theme, "Building Prosperity," was chosen to bring attention to local Black vendors and merchants.
"Juneteenth is important because it provides an opportunity for our campus to come together and celebrate the lives and contributions of those who came before us, but also those African-Americans who are still with us," said Dr. Amber R. Smith, Vice President of Student Experience, Success, and Belonging at UIndy. "We've made it a point not to focus on trauma. It was really important to the students who helped organize this event that we focus on beauty and celebration. This year, the students chose to focus on building community through the support of local businesses."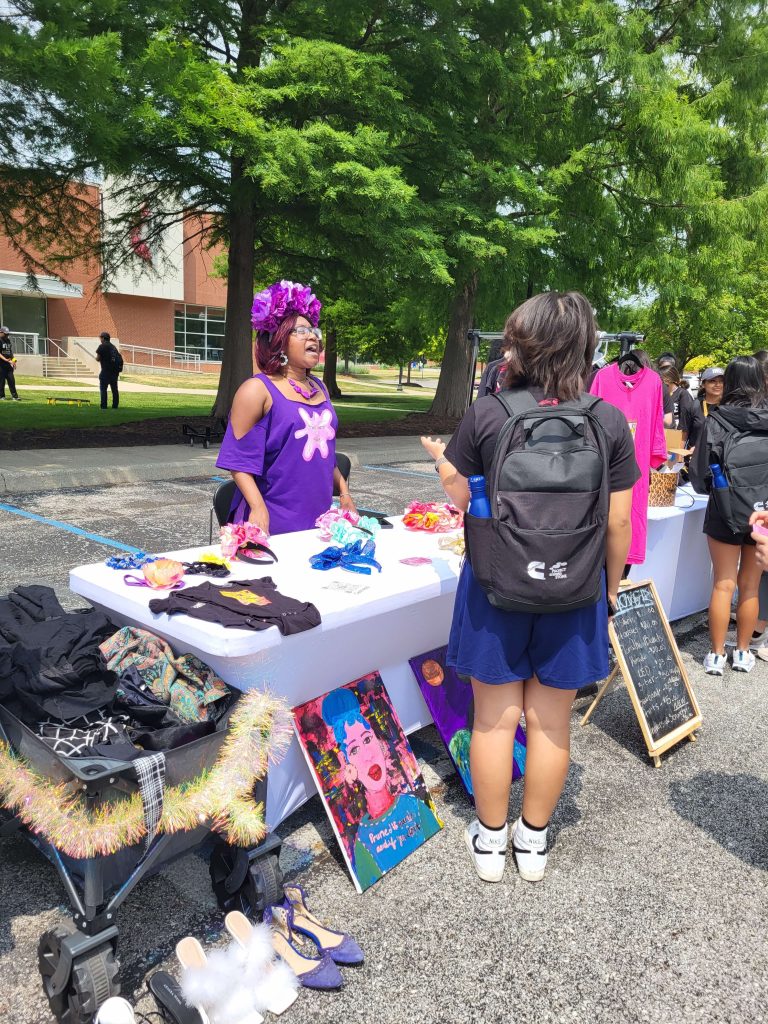 The celebration brought several local Black vendors and merchants, some of whom were UIndy students and alumni, including:
Creation by J
Bodied by J
Celestial Beadings
Skonny Apparel**
Retro Quality Clothing
Knitts N'Knotts
Eleven12 Luxury Company
Butterfly Aura**
No Bias
The Cats Closet
Dope Lemonades
Sugar Coated Avenue
Thacornman
Southpaw
** UIndy student-owned
Guests were also treated to live music and performances during the celebration. Tremayne Horne, Program Manager for 3E with MICI-AHEC, gave a moving performance of Lift Ev'ry Voice and Sing by James Wheldon Williams. A local speaker, poet, and author, Thomas Kneeland also performed original works. The Rob Dixon Triology, led by Rob Dixon a.k.a. the "Mayor of Music" for Indianapolis, provided lively music for guests as they dined, shopped and celebrated.
The celebration also marked the opening of OIE's latest gallery, "heART: a visual language immersion," in the Schwitzer Student Center. Curated by UIndy students, Primrose Paul and Stella Griffin, "heART" invites viewers "into a playful world of colors, shapes and symbols where one's imagination is untethered." The gallery features the work of four artists: Yuriy Vatkin, Shanell Kitt, Bliss Army, and Misha Baguio. 
"heART: a visual language immersion" will remain open to viewers in the Schwitzer Student Center through December 2023.