Professors Receive Grant to Lower Cost of College Textbooks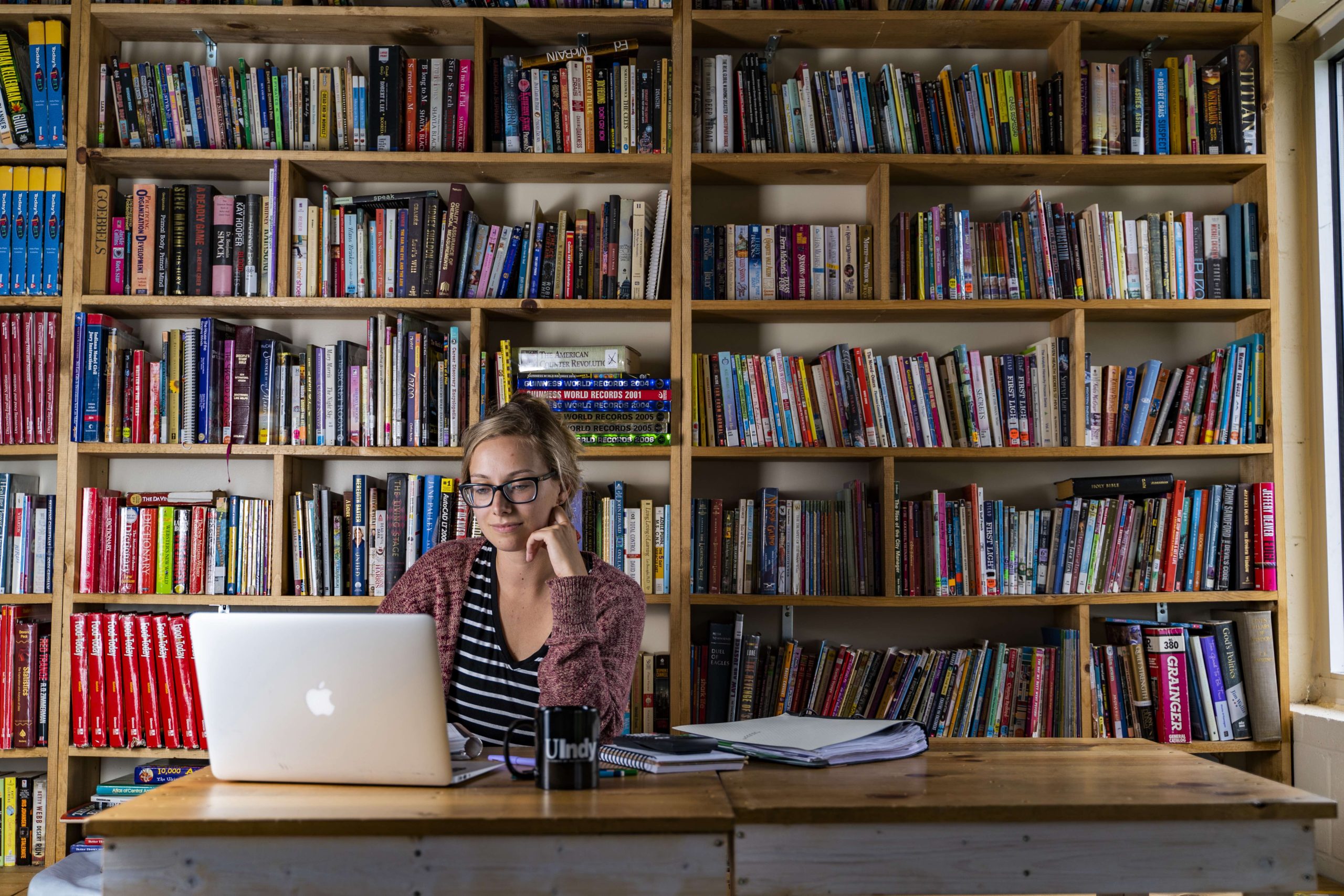 The Private Academic Library Network of Indiana (PALNI) has awarded PALSave Textbook Creation Grants to fund eight open textbooks from faculty authors at its supported institutions. The grants will allow these educators to develop open textbooks that are freely available online, making them part of a statewide effort to reduce the cost of course materials for college students. Financed with support from Lilly Endowment Inc., authors will receive up to $6,500 per project. Grant recipients include University of Indianapolis faculty Dr. Laura Merrifield Wilson, Dr. Greg Schufeldt, and Dr. Peter Murphy.
"PALNI is excited to award these grants, as they recognize the unwavering commitment of faculty authors from our supported institutions toward enhancing the affordability and accessibility of education for students," said Amanda Hurford, PALNI's Scholarly Communications Director and PALSave project lead. "The authors' dedication to making textbook affordability a reality makes a big impact—not just in Indiana, but across the globe—and we look forward to supporting them in the process." Grant recipients are already working to produce the open textbooks, which are set to be published in 2025.
PALNI is a non-profit organization that supports collaboration for library and information services for 24 colleges, universities, and seminaries throughout the state. From its inception in 1992, the PALNI collaboration has been a key avenue for its supported institutions to contain costs while providing more effective library services. More recently, PALNI has adopted a model of deep collaboration that pools resources and people as a tool to expand services while keeping costs down. PALNI's board of directors, composed of all 24 library deans and directors from the supported organizations, convened a Future Framing Task Force in 2019 to address ongoing demographic challenges in higher education.
Dr. Merrifield Wilson, Associate Professor and Pre-Law Advisor at UIndy, said, "We are excited to create this text because it will make learning about (and teaching) state and local government more affordable and user-friendly for students and instructors. We know students often cite the high cost of texts as a reason they don't purchase them and then struggle in a course. By creating this text, we are hoping to make it easier and more accessible for students to learn about the exciting dynamics of state and local governments."
"Open-access textbooks are a great resource to make information more affordable and readily accessible for our students, and I'm excited to collaborate with Dr. Merrifield Wilson on this project. Both of us have a passion for this topic, and we are excited to share it with students at UIndy and beyond," said Dr. Shufeldt, Associate Professor of Political Science. "By inviting political science experts across the state to contribute to this edited volume, we hope we can help promote the university and make UIndy a destination for state politics."
Dr. Peter Murphy, Professor of Philosophy, is also excited about the changes for the future students that this grant will provide. "I believe that Open Educational Resources (OER), especially textbooks, are the future. My goal is to produce a fully interactive text that uses lots of examples and links to a wide variety of online sources. The end result should deeply engage anyone who is interested in understanding the foundations of law, and ways of morally evaluating specific laws."
PALNI coordinates peer review, copyediting, layout, and hosting services to assist grant recipients in their textbook creation. Each textbook is also supported by a local project manager to monitor progress and answer questions throughout development. The open textbooks are published on the PALNI Press-supported Pressbooks platform alongside other faculty-contributed works, and will ultimately be submitted to the Open Textbook Library and OER repositories.