UIndy Celebrates International Community at 35th Annual Celebration of Flags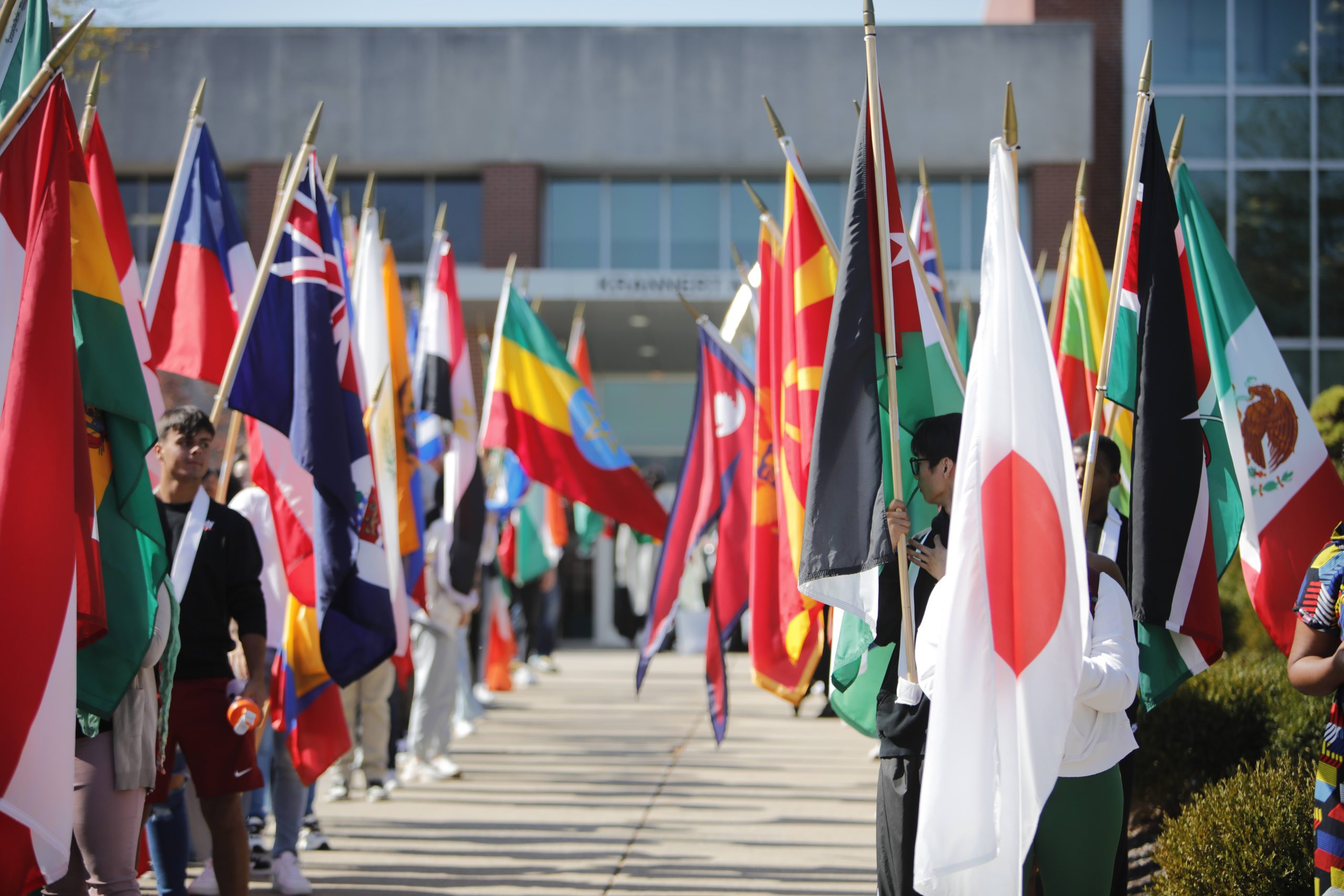 Written by Addison Campbell
Yesterday the University of Indianapolis held the 35th annual Celebration of the Flags. This campus tradition highlighted more than 70 different countries of our students, faculty, and staff. Each flag was carried by individuals dressed in their respective country's traditional clothing, creating a vibrant display of international cultures.
The program included a moving musical performance by David Bozovic '25 (Music Performance) and several inspirational speakers, including Shenali Jayasekara '24 (IS/Applied Business Analytics), International Student Representative, and  Ibukunoluwa Olowofela '25 (Nursing), President of the UIndy International Student Association.
President Tanuja Singh's presence demonstrated the university's commitment to and support for the celebration of cultural diversity and international education. As part of the University's new Land Acknowledgment practice, she touched on the importance of UIndy's location highlighting that, "we recognize that this land remains a significant part of the Maimi, Shawne, Peoria, Potawatomi, Kickapoo, and Delaware heritage landscapes today."
President Singh went on to share her experience immigrating to the U.S. from India and encouraged the UIndy community to embrace their differences.
"I stand before you as an immigrant, and am reminded that I arrived here in the U.S. exactly 35 years ago, when UIndy first began the Celebration of Flags tradition," Dr. Singh said.
Riley Childers, international student advisor, discussed how much this opportunity means to her. "The excitement they have to carry their flags, hold their flags, take pictures with their flags, because that's always what they want, they want to be represented," she said.
After the Celebration, students, faculty, and staff were invited to attend the World Fest located in the Schwitzer Student Center. World Fest allows you to engage with the many cultures represented at UIndy through a number of displays and activities.