Nathan Johnson publishes new book on Passion Narrative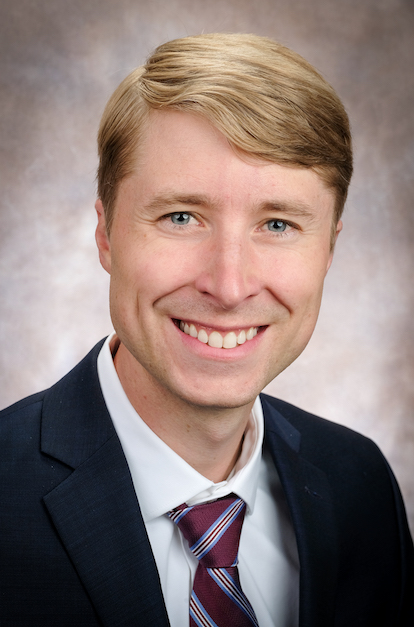 Assistant professor of religion Nathan Johnson's new book was recently published by Cambridge University Press. According to the publisher "The Suffering Son of David in Matthew's Passion Narrative" offers the first full-scale study of David traditions in the Gospel of Matthew's story of Jesus's death.
"I've always been fascinated with how the world's largest religion is based around following an executed criminal," Johnson said. "How could ancient people believe Jesus of Nazareth was the messiah when he died a disgraceful and humiliating death? Also, many in Jesus' own day expected a messiah-king to be a warrior who would take on the Roman empire. But instead of killing Romans, he's killed by them. So how could his followers claim he's the messiah?"
In the book, Johnson offers a solution to this tension by showing how Matthew makes his case for Jesus as the Davidic messiah in the passion narrative by alluding to texts in which David, too, suffered. Matthew thereby participates in a common intertextual, Jewish approach to messianism.
"I found that one of our earliest Gospels (Matthew) connects Jesus' sufferings with Israel's most famous king, David, in an attempt to show that Jesus' suffering matches David's. Since David suffered as a messiah-king, so the logic goes, Jesus does something similar in this Gospel," Johnson said. "At the end of the day, it's a book about how claims are made and defended in religious traditions. Religion, in this case Judaism and Christianity, offers a way of seeing the world that can make even the most horrific occurrences meaningful and hopeful."
The book is available for purchase through the publisher and is available online October 2023.