Art & Design Lecture Series: Stephanie Haines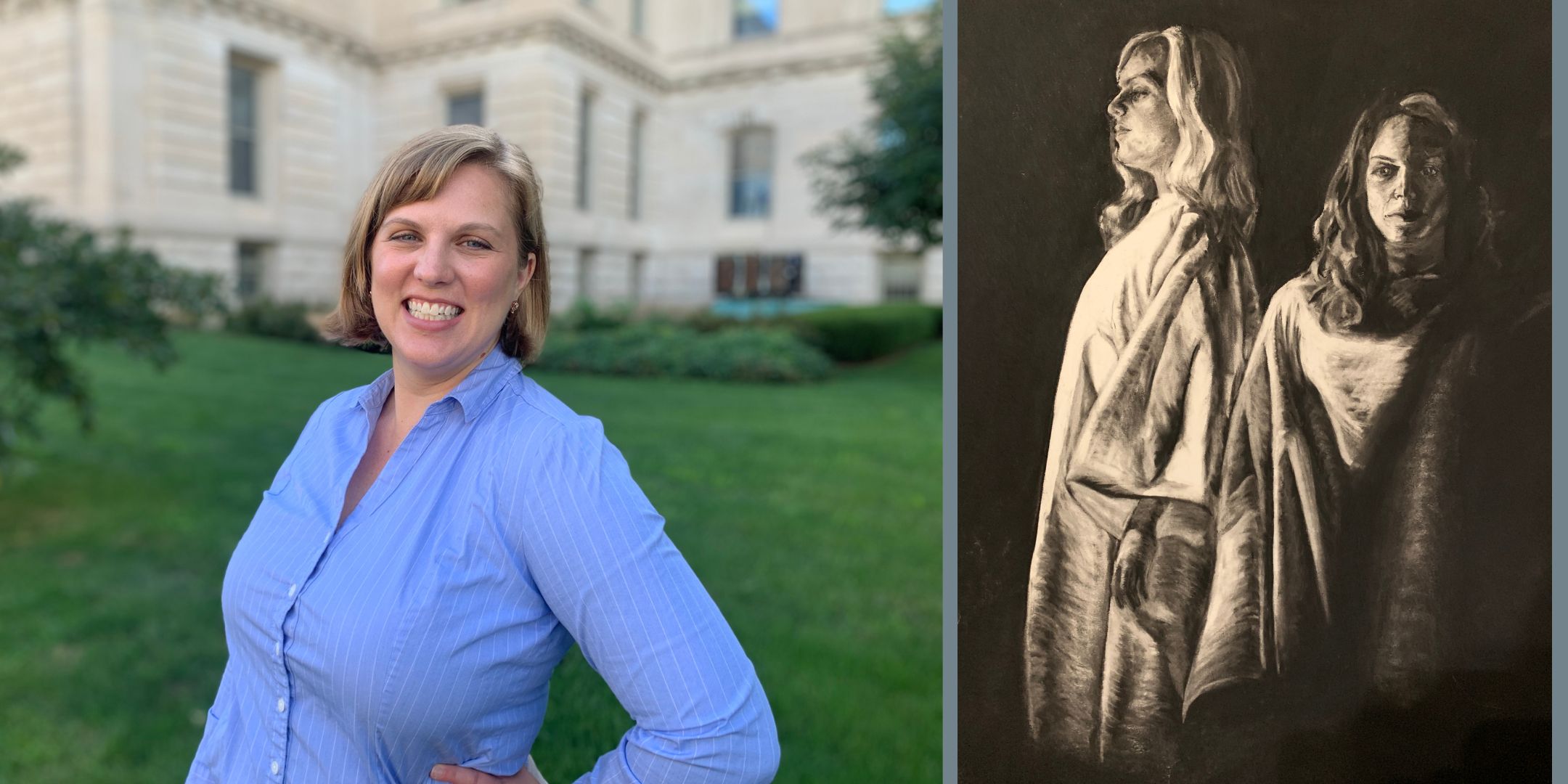 This event has ended
Date

October 2, 2023

Time

5:00 pm - 6:00 pm

Online
Join the Department of Art & Design for this semester's Art & Design Lecture Series! Each series is dedicated to the life and work of a different artist. To celebrate the 100th anniversary of Art & Design, this year's line-up includes all UIndy alumni!

Lectures will be held virtually. Register here.

Stephanie Haines is the Arts Education & Accessibility Program Manager at the Indiana Arts Commission (IAC). Stephanie oversees the IAC's longitudinal arts education research initiative known as "PACE" as well as the programs of Poetry Out Loud, Indiana State Poet Laureate program, Indiana Fellowship for Creative Teaching, and the Lifelong Arts Indiana Creative Aging initiative. Stephanie served as the National chair of the NASAA (pronounced like the astronaut agency NASA) Arts Education Working Group 2019 – 2020 after being a Midwest regional representative for three years. Stephanie earned a Master of Arts degree in Arts Administration from Indiana University in 2009, and a Bachelor of Science degree in Visual Art Education from the University of Indianapolis in 2007. She has more than 15 years of experience working with teaching artists and arts integration programming. Stephanie is a visual artist primarily in the mediums of painting and drawing.